In part two of the Angels-Giants home-and-home series, the two squads do battle for two games in San Francisco. Today's installment will feature a battle between young and old, as the Angels send the 23-year-old Patrick Sandoval to outduel age-34 Johnny Cueto.
As we have with the Brewers-Twins and Indians-Pirates matchups today, let's review this face-off with a sports betting twist.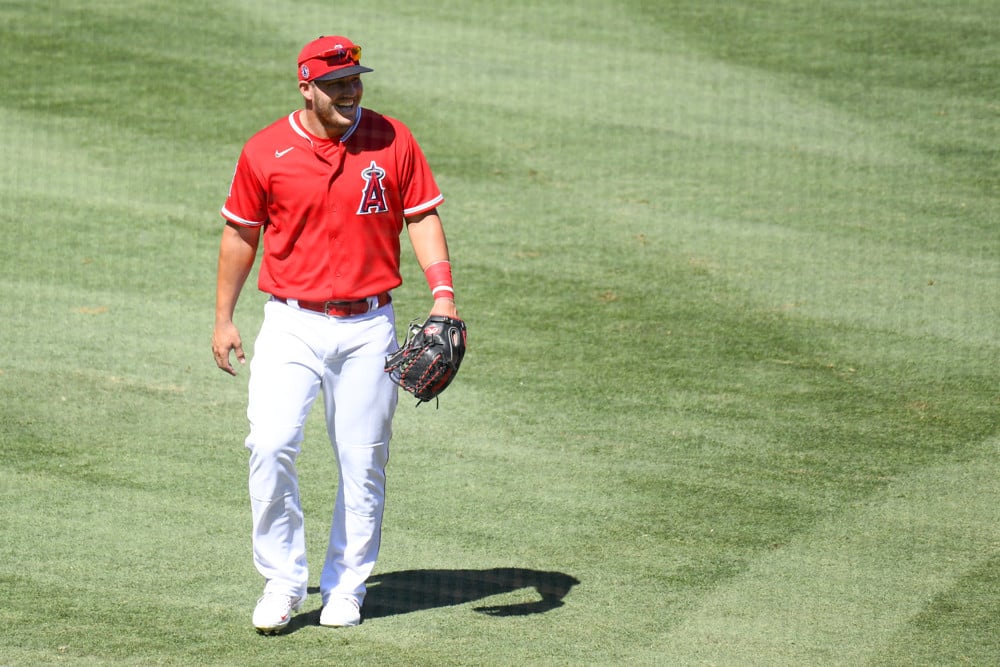 Los Angeles Angels at San Francisco Giants
Oracle Park, San Francisco, CA – 9:45 PM ET
Game Info/Starting Pitchers:
LAA: Patrick Sandoval – L (Last Season: 5.03 ERA, 4.59 FIP, 0.3 WR 39.1 IP)
SFG: Johnny Cueto – R (2020: 4.62 ERA, 4.72 FIP, 0.2 WAR, 25.1 IP)
Odds & Betting lines (DraftKings)
Total: 9 | Over: -103 | Under: -120
LAA| Moneyline: -136 | Run Line (-1.5): +120
SFG | Moneyline: +130 | Run Line (+1.5): -125
Game Notes
Untapped Potential?
Through the first 55 innings of Sandoval's career, the lefty's profile doesn't look too special. His strikeout (23%) and walk (9.8%) are both relatively common, as is his 4.72 ERA and 4.62 FIP.
What isn't common, however, is the California native's swinging-strike rate, which sits at a spectacular 13.4%. Generally, pitchers strike out players at a rate of 2x their swinging-strike rate, so Sandoval may be in for many more 'punchies' very soon.
Betting Picks
SFG +1.5 (-125)
Initially, the SF moneyline appeared as a decent value, but Sandoval's promising short-term outlook quickly backed me off that play. Even if Sandoval pitches well, however, he won't pitch for the entire game, providing the Giants a chance to level the playing field. Plus, although league offense has been way up over the past few weeks, Oracle Park remains a pitcher's paradise.
As the home team in an expected low-score game, the Giants are a strong bet to keep things close.