The Philadelphia Phillies will look to salvage a split today from their four-game series with the Atlanta Braves. Yesterday, the Braves took both games of a doubleheader (by a combined score of 13-2) and will look to improve upon their 11-6 record.
Tonight's pitching matchup is a good one, as the lefty Sean Newcomb will take the ball for Atlanta while Aaron Nola does the same for Philly. Nola is coming off a remarkable six-inning outing that saw him notch 12 strikeouts; Newcomb is coming off another subpar outing and hasn't made it out of the fifth inning in any start this season.
Atlanta Braves at Philadelphia Phillies
Citizens Bank Park – Philadelphia, PA
6:05 p.m. EST (Watch: FS1)
Starting Pitchers
ATL: Sean Newcomb – L (0-1, 6.57 ERA/1.46 WHIP this season)
PHI: Aaron Nola – R (0-1, 3.97 ERA/0.79 WHIP this season)
Odds & Betting lines (bet365)
Total: 9 runs | Over: -105 | Under: -115
ATL | Moneyline: +130 | Run Line (+1.5): -150
PHI | Moneyline: -150 | Run Line (-1.5): +130
Injury List
ATL: Chris Martin -RP (IL)
PHI: none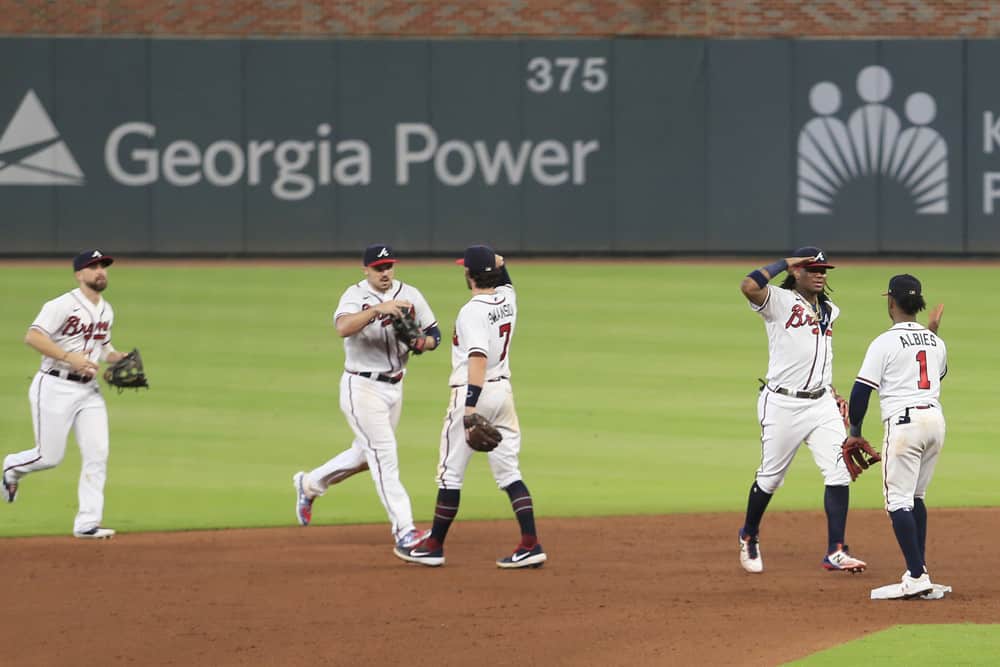 Game Notes
Where's the Money Going?
As of 12 p.m. EST today, here are the betting percentages:
– Moneyline: ATL, 51% of bets made | PHI, 77% of all money wagered
– Run Line: PHI, 71% of bets made | PHI, 86% of all money wagered
– Total: Over, 52% of bets made | Under, 94% of all money wagered
Nola Night!
It's always a big game for Philly fans whenever Nola takes the mound at home. Last season, the former first-round pick went 6-2 with a 2.91 ERA in 19 starts at CBP – in 2018, he was 10-2 with a 2.34 ERA in 17 starts at home. It's worth noting that the current Braves roster is only hitting .204 lifetime and with an OBP of .274.
Harper BvP against Newcomb
Over the course of his career, Bryce Harper is 3-for-9 against Newcomb with 2 HR, 7 BB and only 1 K.
Betting Picks
Phillies Run Line -1.5 (+130)
This is essentially going to be a pitching matchup of Nola against the ATL bullpen. Newcomb is coming off a season-high 92 pitches, but it doesn't mean that he's been more effective. We're seeing him include more fly balls than grounders, which isn't a great recipe for success in Philly. Nola was also held back a bit in his last start so I'd expect Girardi to give him a big workload tonight after yesterday's doubleheaders.
The Phillies have the ninth-best weighted on-base average (wOBA: .345) against left-handed pitching, and that should get them off to a nice start.