In this article, we'll provide you with our Game 7 World Series betting pick between the Houston Astros and Washington Nationals. We study the betting lines, the teams, and the players to give you our recommended baseball betting picks to beat the New Jersey Sportsbooks.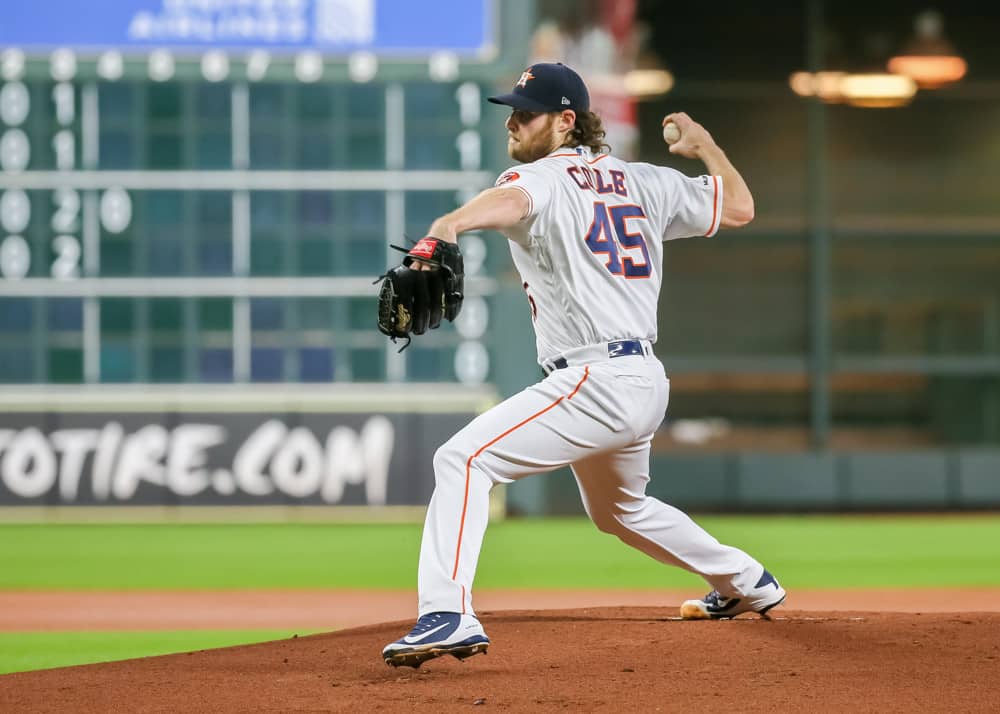 World Series Game 7: Washington Nationals at Houston Astros (ML: -142) – O/U: 7.5
Wednesday, October 30, 2019 – 8:07 p.m. EST

Game 7 World Series Betting Pick: Nationals (ML: +124)
Starting Pitchers
WSH: Stephen Strasburg – R (4-0, 1.93 ERA/0.97 WHIP)
HOU: Justin Verlander – R (1-3, 4.15 ERA/1.19 WHIP)
Here we go, folks. It's Game 7 of the World Series between the Washington Nationals and Houston Astros. This might be one of the more mind-tilting games that we've had to decide on but we did it. Our top betting pick is for the Nationals to make history and win the World Series. Let's dive into the numbers to see why we're heading in this direction.
Game 7 World Series Betting Lines Analysis: Nationals at Astros
We have seen a decent number of bets coming in on the Nationals, and that's not totally surprising. After all, they do have the better starting pitcher on the mound and plenty of momentum after the win in Game 6. The Astros will certainly see some money heading in their direction later today. Unsurprisingly, given they're the better team with home-field advantage in their favor.
Nationals Betting Form
Max Scherzer will essentially rise from the dead and make this do-or-die start for the Nationals in Game 7. Think of Willis Reed limping back on to the court in Game 7 for the New York Knicks to steal a game. Think of the most unimaginable thing possible. This is what Scherzer will be doing tonight in Houston.
Scherzer is a rare breed and that's why him getting scratched in Game 5 was such a mystery. We typically wouldn't rest our fate on an injured pitcher in a do-or-die game, but the pitcher on the other side doesn't have fate on his side. Scherzer has looked fantastic over his last three postseason starts, and that's why we're placing our faith in him tonight.
The Nationals' offense did well situationally in Game 6, getting big homers from Adam Eaton, Juan Soto, and Anthony Rendon. A big factor working in their favor is that blown call late in last night's game, and we saw how much that fired up the whole team – and the Nats manager Dave Martinez. Don't underestimate the heart of this team at all.
Astros Betting Form
Zack Greinke gets the ball for the Astros and they probably could not have imagined a much worse scenario. Firstly, it may sound cruel, but Greinke is a guy that has struggled with mental issues in the past. Therefore, he's not the guy we're trusting to get this done in Game 7. Secondly, Greinke doesn't have the benefit of batting in the National League park. So, the Astros have no advantage starting him this game whatsoever.
As for Houston's offense, it'll probably have to wait until later in the game to get going. Alex Bregman did hit a big home run early on, while George Springer and Carlos Correa looked dialed in at the plate. However, Scherzer is coming tonight with loads of energy and will. It doesn't seem like the Astros will have anything to combat that after last night's disaster.

Game 7 World Series Betting Pick: Nationals (ML: +124)
The Nationals have a clear advantage in the mismatch of starting pitchers and all the momentum to go along with it. Scherzer, whether he's 100 percent healthy or not, is a much better pitcher than Greinke. Look for Scherzer to get this thing kicked off on the right foot and the Nationals' offense to chip in sparingly enough to get the win.