Two longtime NL West rivals will do battle once again, as it'll be the San Francisco Giants taking on the Los Angeles Dodgers in the second of a three-game series. The Dodgers were victorious last night, winning 7-2 on the strength of four homers – three of them coming off Giants starter Jeff Samardzija.
This is actually the pitching matchup we were supposed to see in the second half of the Opening Day doubleheader. It'll be Johnny Cueto going for San Fran while it'll be Clayton Kershaw for LA. Kershaw finally made his first start of the season on Sunday, allowing three hits, no walks and no runs over 5 2/3 innings. Since pitching well in the opener, Cueto has been tagged for seven runs (six earned) in his last 8 2/3 innings (two starts) of work.
San Francisco Giants at Los Angeles Dodgers
Dodger Stadium – Los Angeles, CA
9:10 p.m. EST (Watch: MLB Network)
Starting Pitchers
SF: Johnny Cueto – R (0-0, 4.97 ERA/1.58 WHIP this season)
LAD: Clayton Kershaw – L (1-0, 0.00 ERA/0.53 WHIP this season)
Odds & Betting lines (bet365)
Total: 8 runs | Over: -110 | Under: -110
SF | Moneyline: +270 | Run Line (+1.5): +135
LAD | Moneyline: -340 | Run Line (-1.5): -155
Injury List
SF: Reyes Moronta -RP (IL), Buster Posey -C (O)
LAD: Corey Seager -IF (DTD)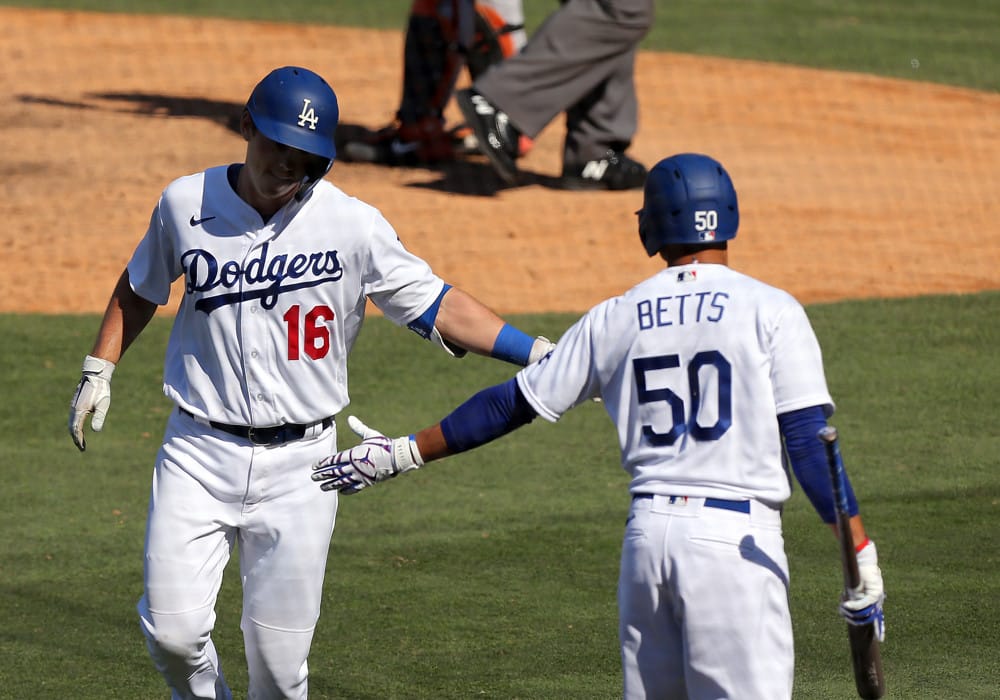 Interesting Stats
Where's the Money Going?
As of 12:30 p.m. EST today, here are the betting percentages:
– Moneyline: LAD, 64% of bets | SF, 59% of all money wagered
– Run Line: LAD, 78% of bets | SF, 62% of all money wagered
– Total: Under, 67% of bets | Under, 71% of all money wagered
Kershaw's Dominance vs. Giants
No matter who is on the roster, it has just been an absolutely miserable time for the Giants against Kershaw. In 47 career starts, the lumbering lefty owns a 23-12 record and 1.74 ERA in this matchup.
Seager Has Back Issues
Dodgers shortstop Corey Seager was pulled from last night's game with discomfort in his lower back. He is listed as day-to-day for now, but there's no clear indication of whether he'll play at this time.
Betting Picks
Under 8 Runs (-110)
Given the history in this matchup, the under presents itself with the best value of any options. For one, Kershaw's dominance against the Giants is too much to overlook. Also, Cueto really brings his A-game in this matchup against him; you essentially have to if you want to have a chance of winning.
There is A TON of sharp money on the Giants tonight, leading me to believe that the Dodgers' bats aren't going to be much of a factor. As I mentioned earlier, the absence of Seager could really make an impact, considering the guy is hitting .340 and atop most advanced metrics for MLB hitters. There is also an overwhelming amount of money on the under while the public bets are up there.