We can make the argument that tonight's game between the Cleveland Indians and Minnesota Twins is the most meaningful one of the shortened 2020 season. In 2019, these same two teams battled down the stretch to win the American League Central title; it was the Twins coming away the postseason berth. Both teams already have four wins, so that makes these upcoming four games incredibly important.
The pitching matchup makes this contest even better, with Shane Bieber toeing the rubber for the Indians while Jose Berrios goes for the Twins.
Cleveland Indians at Minnesota Twins
Target Field – Minneapolis, MN – 7:07 p.m. EST (Watch: FOX)
Starting Pitchers:
CLE: Shane Bieber – R (1-0, 0.00 ERA/0.83 WHIP this season)
MIN: Jose Berrios – R (0-0, 11.25 ERA/2.00 WHIP this season)
Odds & Betting lines (According to DraftKings Sportsbook)
Total: 8.5 runs | Over: -114 | Under: -107
CLE | Moneyline: +108 | Run Line (+1.5): -210
MIN | Moneyline: -125 | Run Line (-1.5): +175
Injury List
CLE: Tyler Naquin -OF (IL), Roberto Perez -C (IL), Delino DeShields -OF (CV)
MIN: Nick Gordon -IF (DTD)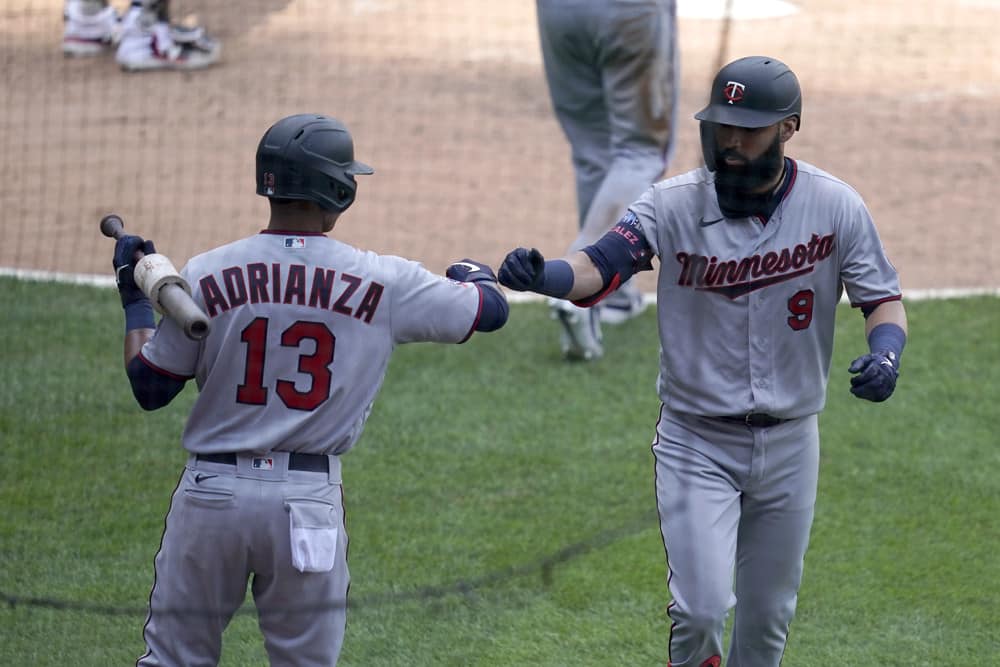 Interesting Stats
Bieber for Cy Young?
It's quite early in the season to be making assumptions like this but the kid has earned since the beginning of last season. With everything going on in the world, you may have forgotten that Bieber finished fourth in the AL Cy Young. His 14-strikeout performance against the Royals was certainly a good start, but he'll certainly have his work cut out for him against a Twins team that has been mashing early on. Over his career, Bieber is 3-0 with a 4.14 ERA against the Twins.
Perez Heading to IL
Speaking of Cleveland pitching, it could take a hit with catcher Roberto Perez heading to the 10-day IL with a right shoulder sprain. Luckily, the Tribe has another veteran backstop to handle those duties. Sandy Leon came over from Boston in the offseason, but he'll certainly need to hurry up and get comfortable with the Indians' pitchers.
Berrios Home Cooking
Jose Berrios has always been great at Target Field, going 25-14 with a 3.68 ERA. His season debut didn't go so well, allowing five runs, but that was on the road in Chicago. This is an opportune time for Berrios to do well against a division rival. In fact, Berrios has a 5-2 record and 3.92 in 11 career starts against the Tribe, including a 2-0 record and 2.55 ERA in four starts against them last season.
Betting Picks
Twins Moneyline (-125)
This game could really go either way, but I'll give the Twins the advantage with some comfortability at home, and the loss of the Indians' catcher. I'm sure Cleveland will rebound with Leon as the catcher, but for one night this could cause some problems. Also, it's worth noting that Minnesota has the better offense, and that should propel the team to victory tonight.