The New York Mets and Washington Nationals will begin a pivotal four-game series tonight. These teams just played each other recently, splitting a two-game series in the nation's capital. In addition, both teams remain alive in the race of the very competitive NL East division.
Tonight's pitching matchup features a pair of left-handed pitchers, as Patrick Corbin will toe the rubber for Washington while Steven Matz does the same for New York. This will be the same matchup we saw just six days ago, as Corbin and the Nats wound up getting the 5-3 win.
Washington Nationals at New York Mets
Citi Field – Flushing Queens, NY
7:10 p.m. EST (Watch: MLB Extra Innings)
Starting Pitchers
WSH: Patrick Corbin – L (1-0, 3.00 ERA/0.92 WHIP this season)
NYM: Steven Matz – L (0-2, 5.65 ERA/1.40 WHIP this season)
Odds & Betting lines (bet365)
Total: 8.5 | Over: -120 | Under: +100
WSH | Moneyline: -120 | Run Line (-1.5): +140
NYM | Moneyline: +100 | Run Line (+1.5): -160
Injury List
WSH: none
NYM: Robinson Cano -IF (IL)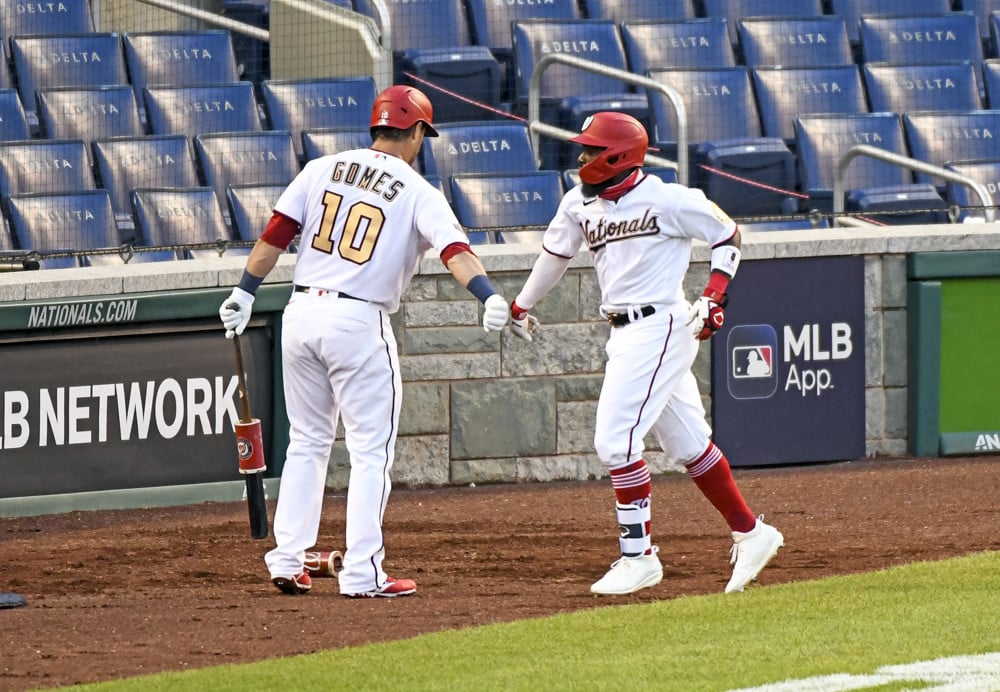 Game Notes
Where's the Money Going?
As of 2 p.m. EST today, the betting percentages are:
– Moneyline: WSH, 62% of bets made | WSH, 87% of all money wagered
– Run Line: WSH, 75% of bets made | WSH, 80% of all money wagered
– Total: Under, 5% of bets made | 50/50 on all money wagered
Corbin Killers
Two Mets – Michael Conforto and JD Davis – have absolutely destroyed Corbin over the course of his career. Conforto is 8-for-22 with five homers against Corbin while Davis is 6-for-20 with three homers.
Turner Looking to Turn it Around
Nats shortstop Trea Turner is hitting only .196 this season and is currently in the midst of a 2-for-23 slump. Against tonight's starter Matz, Turner is 8-for-27 with three doubles, two walks and two strikeouts. Turner's teammate Josh Harrison has owned Matz, going 5-for-10 with two homers.
Betting Picks
Nationals Moneyline (-120)
I'm not going to think too hard on this one. Corbin is clearly the better pitcher in this matchup, despite the BvP history with Conforto and Davis. The Nationals are fit to do some damage of their own, with the second-best weighted on-base average (wOBA: .402) in MLB this season. Once they dispose of Matz, the Nats' offense can dig in on the Mets' bullpen.