Wednesday's 12-game MLB main slate is sure to be another good one. If you're looking to catch some action on TV today, you can find these games on your local provider:
San Francisco Giants at Texas Rangers (2 p.m. EST on MLB Network)
Chicago Cubs at San Diego Padres (5 p.m. EST on MLB Network, in progress)
Toronto Blue Jays at Chicago White Sox (8:10 p.m. EST on ESPN+)
Kansas City Royals at Los Angeles Angels (9:30 p.m. EST on ESPN)
I split my two games last night, winning on the Orioles and losing on the Phillies, to bring my season-long record to 15-22 (-$735). Here are two more free MLB betting picks for tonight:
---
Table of contents
---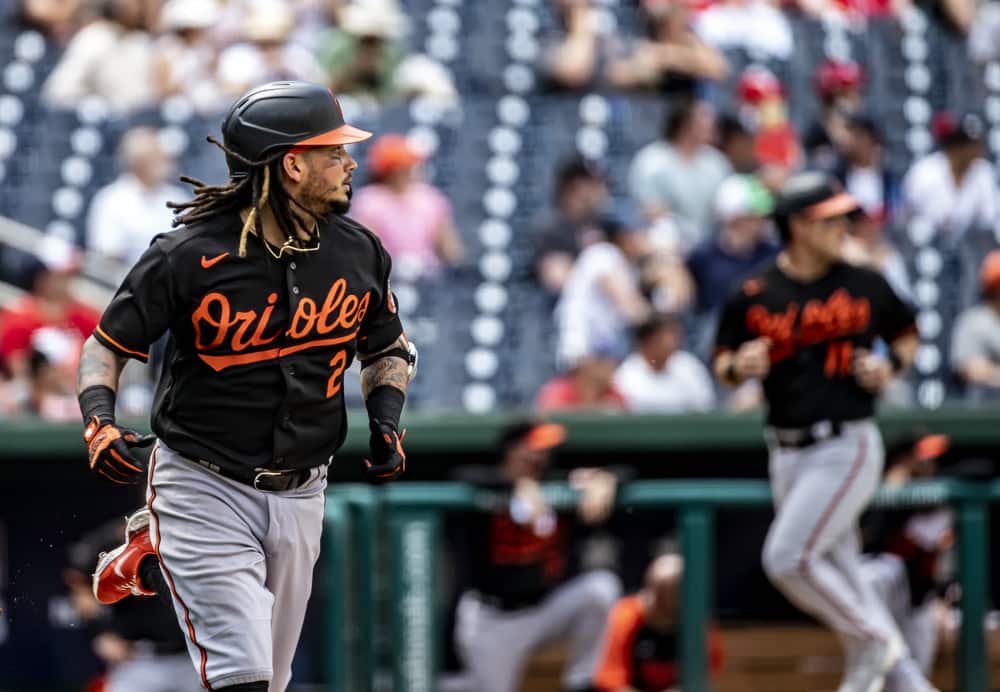 New York Mets (-130) at Baltimore Orioles (+120) – Total: 9.5
NYM: Taijuan Walker – R (4-2, 2.17 ERA/1.06 WHIP | 54 IP: 51 Ks, 2 HR)
BAL: Matt Harvey – R (3-6, 6.62 ERA/1.61 WHIP | 51.2 IP: 45 Ks, 8 HR)
Oh yeah, it's happening again. After the Orioles made last night's game nice and easy, it's time to go for an encore performance. Looking at the starting pitchers, you would expect the Mets to bounce back in this matchup. However, there's a narrative here that I just can't overlook.
Harvey had been getting absolutely shellacked, and then something interesting happened – he was only asked to pitch three innings. Harvey said he was on board with the move, but maybe this could be the cure to his woes. Prior to his last outing, the aging righty had allowed at least five runs in four straight starts. The team that got this downward spiral going was none other than Harvey's former team, and tonight's opponent, the Mets. I'm a firm believer in rebound performances, and this could very well be his last career start against the Mets. Harvey will certainly want to go out on a good note.
There's not a lot of holes to poke in Walker's performance this season, but his last outing was one of his worst. The Padres lit him up for seven hits, four walks and four runs (three earned) over five innings on a season-high 104 pitches. You wonder if that type of workload will finally catch up to him on a regular basis.
Looking at the betting landscape, It's somewhat of a similar situation from last night. As of 1 p.m. EST, the Mets are getting 77% of all bets made while the money wagered is right around 50/50. In addition, the Orioles got a +0.5 increase to their IRT (4.1 to 4.6) and that even caused the game total to go from 9 to 9.5. Things are looking good in Baltimore once again.
Betting Pick: Orioles ML (+120)
---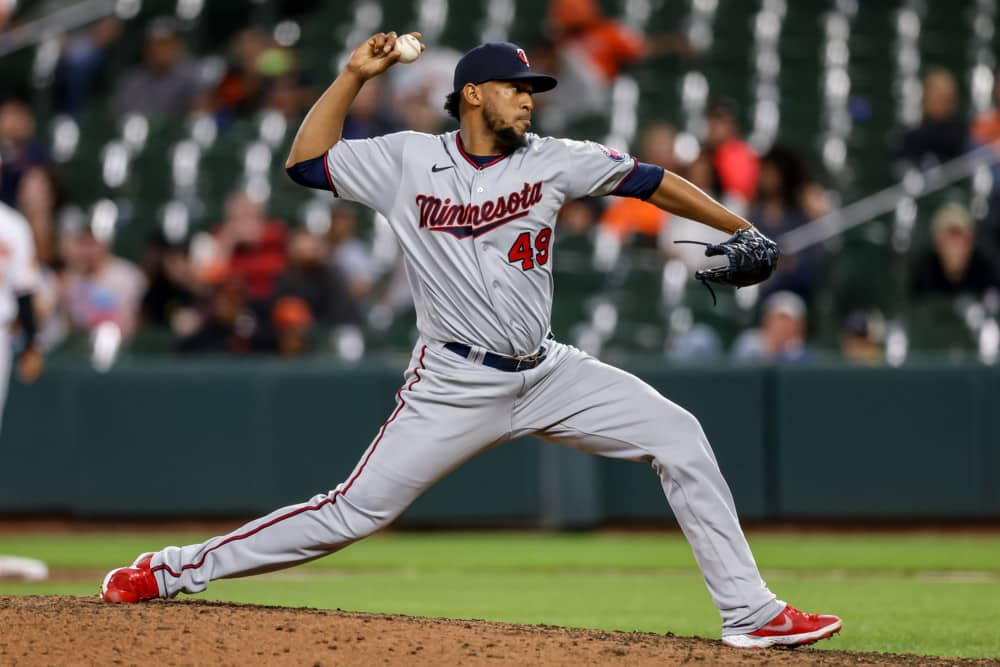 New York Yankees (-180) at Minnesota Twins (+165) – Total: 8.5
NYY: Gerrit Cole – R (6-3, 2.26 ERA/0.87 WHIP | 75.2 IP: 104 Ks, 6 HR)
MIN: Randy Dobnak – R (1-5, 6.19 ERA/1.44 WHIP | 32 IP: 22 Ks, 5 HR)
I'll try and keep this one short and simple, especially with Cole on the mound for the Yankees. Not only that, but Cole is coming off yet another outing where he gave up five runs (his second in last four starts). This cannot possibly continue, especially against such a woeful team like the Twins – who saw that coming? A lot of the hitter in this Minnesota lineup haven't seen Cole before, so that should be fun dealing with for the first time.
Admittedly, I haven't watched a ton of Yankees games this season – NBA Playoffs, man. However, I feel like I've watched everyone since most of my Twitter base are Yanks fans. And wow, the people are not happy. Tonight should be a good start to making sure no one says anything bad about the offense – at least for a night. Over Dobnak's last two starts (11 innings total), he has allowed 17 hits and nine runs.
Taking the Yanks' run-line here gets avoids ponying up $180 to make $100 on the moneyline. Both teams got an increase to their IRTs (NYY: +0.7, MIN: +0.3), which also increased the game total from 7.5 to 8.5, and I'm pretty sure that's not because of Cole.
Betting Pick: Yankees -1.5 (-118)
---
Can you rise to the Challenge?
Put your knowledge to the test with our free-to-play pick 6 contest. Make 6 correct MLB picks to win an exclusive prize!