To kick off their first series of the year, the Pirates and Reds will do battle in Ohio tonight. Toeing the rubber for the visiting Pirates will be right-hander Trevor Williams. Meanwhile, Cincinnati will counter with the 30-year-old Anthony DeSclafani.
Much like we did with the Brewers-Cubs and Padres-Giants games, let's take a deeper look at the matchup and its best betting values.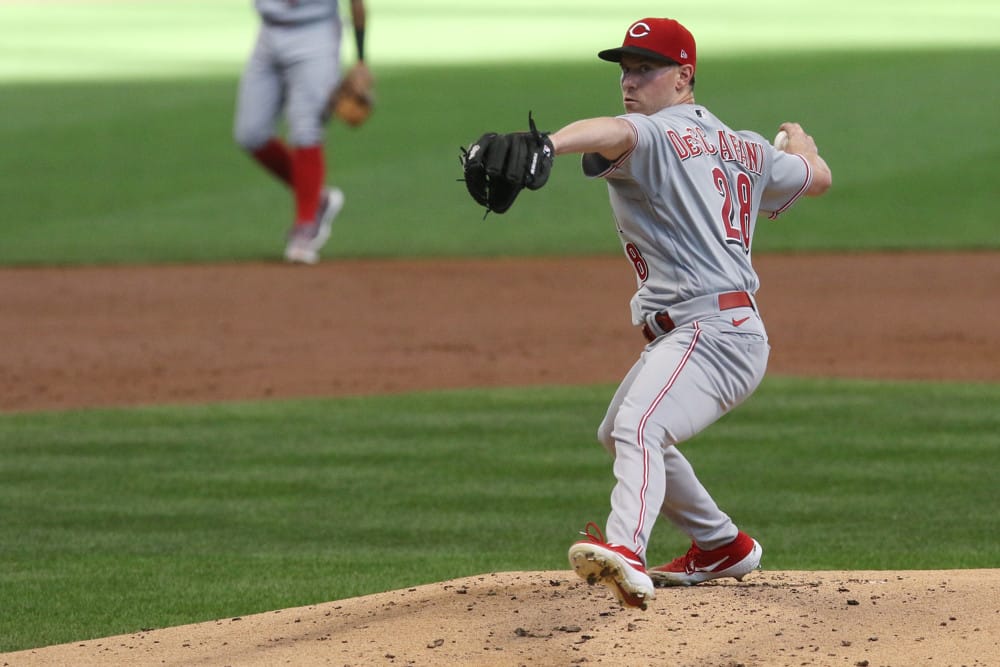 Pittsburgh Pirates at Cincinnati Reds
Great American Ball Park, Cincinnati, OH – 5:10 PM EST
Game Info/Starting Pitchers:
PIT: Trevor Williams – R (Last Season: 5.38 ERA, 5.12 FIP, 1.0 WAR, 145.2 IP)
CIN: Anthony DeSclafani – R (Last Season: 3.89 ERA, 4.43 FIP, 2.4 WAR, 166.2 IP)
Odds & Betting lines (DraftKings)
Total: 9 | Over: -118 | Under: -104
PIT | Moneyline: +150 | Run Line (+1.5): -132
CIN | Moneyline: -180 | Run Line (-1.5): +110
Interesting Stats
Plundered Pirates Offense
It's only been a few weeks, but Pittsburgh's lack of offensive production has already become a major concern. Through the team's first 16 games, the Pirates' offense has produced a wRC+ of 68–the worst in the NL. In order to rally to last year's mark of 97 (excluding pitchers), top batsmen such as Josh Bell and Adam Frazier will have to get back on track.
Strength in Health
After battling major injury in the past, Anthony DeScalfani can finally let loose and produce. This year, 'Tony Disco' has thrown the hardest fastball of his career (95.3) while also controlling the zone and inducing ground balls. It is still early, of course, but things are finally looking up once again for the former 6th-round pick.
Betting Picks
PIT ML (+160)
Teams such as the Pirates are why it's important to always take things into context. Although the Pittsburgh offense has been abysmal in 2020, sample sizes and regression to the mean remain more important. In fact, can find a rough two-week stretch for virtually every team in a normal season.

More important than the Pirates' struggles is the fact that their lineup is almost exactly the same as its 2019 counterpart. Without Starling Marte, of course, their 2020 projection must be lower. More or less, however, the team will hit somewhere between a 90 and 100 wRC+–just as they did last year. While the market continues to assume for an immense underperformance, we can continue profiting on discounted underdogs.