Concluding their first matchup of the year, the Rangers and Giants play their third matchup on Sunday afternoon. In the wake of Corey Kluber's injury, the Rangers will start 2014 1st-round pick Kolby Allard. Meanwhile, well-traveled veteran Jeff Samardzija gets the ball for San Fran.
Texas Rangers at San Francisco Giants
Oracle Park, San Francisco, CA – 4:05 PM EST
Game Info/Starting Pitchers:
TEX: Kolby Allard – L (Last Season: 4.96 ERA, 4.01 FIP, 1.1 WAR, 45.1 IP)
SF: Jeff Samardzija – R (Last Season: 3.52 ERA, 4.59 FIP, 1.5 WAR, 181.1 IP)
Odds & Betting lines (DraftKings)
Total: 9 | Over: -104 | Under: -109
TEX | Moneyline: -109 | Run Line (-1.5): +160
SFG | Moneyline: -106 | Run Line (+1.5): -195
Injury List
TEX: SP Brock Burke, SP Corey Kluber, RP Jose Leclerc, RP Rafael Montero, RP Joely Rodriguez
SF: IF Aramis Garcia, SP Tyler Beede, RP Jarlin Garcia, RP Reyes Moronta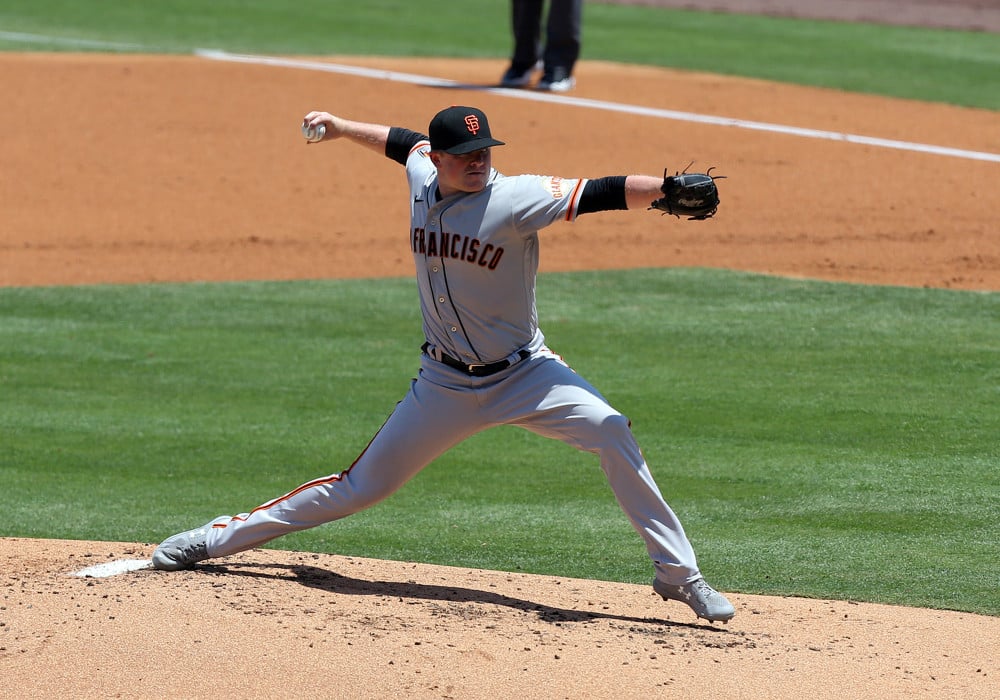 Interesting Stats
Blood in the Water
Jeff Samardzija–the man they call 'Shark'–seemed to have a solid year with a 3.52 ERA in 2019. Unfortunately, the theoretical fin-in-the-water is coming up on his career. Last season, Samardzija was in fact the worst he's ever been in extensive action, at least according to FIP. If you don't fully buy into the stat, consider this: Shark's velocity of 91.9 mph was the lowest of his career, more than 2.5 mph off his 2017 mark. In his first start of 2020, it was even worse at 89.6! If his arm doesn't turn things around soon, his career may sink into the waters below.
Big Boots to Fill
With the sudden loss of ace Corey Kluber, the Rangers look to young Kolby Allard to fill his boots (well, shoes). The 21-year-old did accrue 1.1 WAR in his first 45 MLB innings last year, but things don't look as exciting under the hood. For starters, 15.9% K and 9.1% BB rates are both below average. Even worse, he benefited from immense home run luck as well. It's still early in his career, but don't expect too much from Allard just yet.
Betting Picks
SF Over 4.5 Runs (+108)
Unfortunately, it seems as if the sportsbooks have caught up to our underdog spread strategy after a week of us benefiting from it. Now, it's time to attack in the opposite direction. San Francisco is nobody's thought of an exciting offense, but plus-odds are a great reason to speculate on them.
Even if you project them to score an average of 4 runs, unequal run distributions will see them score more than 4 runs about 55% of the time. It's not like they're an abysmal lineup, either. They've cleared the mark in 5 of 9 games this year–right on par with our 55%. Being at home with Evan Longoria and Brandon Belt healthy is just icing on the cake.