As part of the Cardinals' jam-packed schedule to make up their 2+ weeks-worth of postponed games, they begin a 4-game set against the Reds in St. Louis. Tonight's matchup will be a battle of curveball czars as Adam Wainwright and Sonny Gray toe the rubber.
As we already have for tonight's Brewers-Twins and Diamondbacks-Athletics games, let's take a look the best MLB picks in this inter-league battle.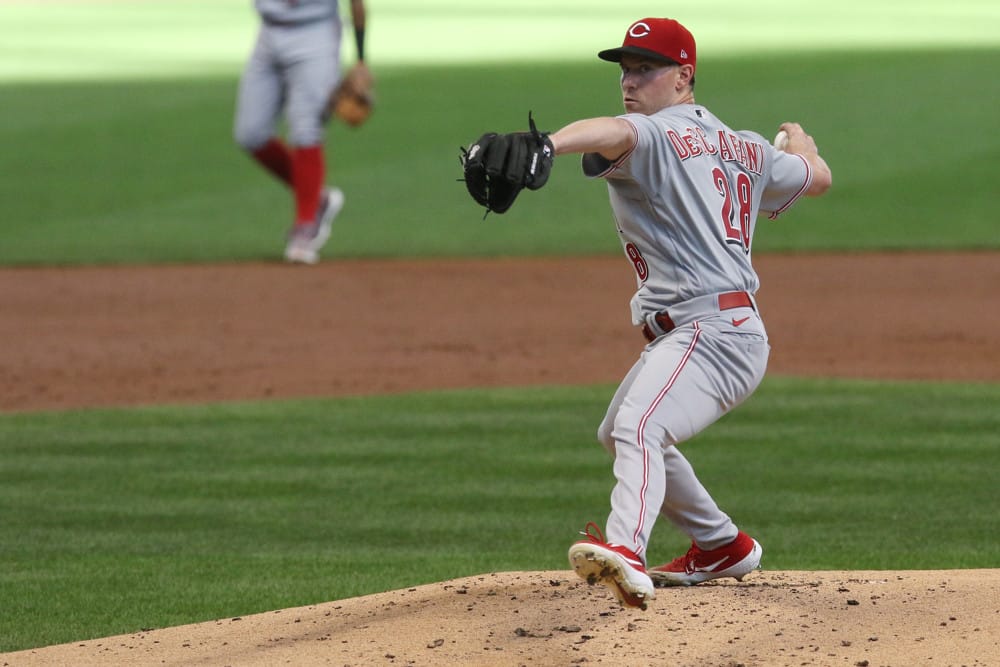 Cincinnati Reds at St. Louis Cardinals
Busch Stadium, St. Louis, MO – 8:15 PM ET
Game Info/Starting Pitchers:
CIN: Sonny Gray – R (Last Season: 2.87 ERA, 3.42 FIP, 4.4 WAR, 175.1 IP)
STL: Adam Wainwright – R (Last Season: 4.19 ERA, 4.36 FIP, 2.2 WAR, 171.2 IP)
Odds & Betting lines (DraftKings Sportsbook)
Total: 8 | Over: -108 | Under: -110
CIN| Moneyline: -143 | Run Line (-1.5): +112
STL| Moneyline: +130 | Run Line (+1.5): -132
Game Notes
Quiet Regression Due?
With a career 3.49 ERA, everyone knows that Sonny Gray is a good pitcher. Last year's performance, however, took things a bit too far. While his 3.42 FIP and 3.97 SIERA were both well above average, they were nowhere close to Gray's 2.87 ERA (indicating a heap of luck). Surprisingly, however, Gray's good fortune hasn't been talked about at all.
With the expected regression and the inclusion of the DH to the NL, don't be surprised if Gray's ERA jumps by more than a run in 2020.
Betting Picks
STL Moneyline (+130)
Leveraging our knowledge of Gray's 2019 luck brings us to the Cardinals' moneyline. Adam Wainwright is nothing close to his former self, but he's not terrible. And while the team is missing Paul DeJong and Yadier Molina (COVID-19), they have called up superstar prospect Dylan Carlson to balance things out. Given that the red birds are at home and against a non-elite team, that's really all you need to know to justify a bet on a +130 underdog.
If you're looking for a more certain payout, the Cards' spread (-132) is another solid play, but St. Louis is in a great position to do more than just cover.