The finale of a four-game series takes place in Flushing Queens as the Boston Red Sox face the New York Mets. Last night's game was a wild one, with the Red Sox emerging victorious by the score of 6-5. Boston used a three-run eighth inning to pull ahead for the close win.
Tonight's pitching matchup is an interesting one, featuring two southpaws – Martin Perez for the Red Sox and Steven Matz for the Mets.
Boston Red Sox at New York Mets
Citi Field – Flushing Queens, NY
7:07 p.m. EST (Watch: FOX)
Starting Pitchers
BOS: Martin Perez – L (0-1, 7.20 ERA/1.60 WHIP this season)
NYM: Steven Matz – L (0-0, 1.50 ERA/0.50 WHIP this season)
Odds & Betting lines (According to DraftKings Sportsbook)
Total: 9.5 runs | Over: -103 | Under: -118
BOS | Moneyline: +135 | Run Line (+1.5): -155
NYM | Moneyline: -157 | Run Line (-1.5): +128
Injury List
BOS: Xander Bogaerts -SS (DTD), Darwinzon Hernandez -RP (CV), Josh Taylor -RP (CV)
NYM: Eduardo Nunez -IF (DTD), Robert Gsellman -RP (IL), Jake Marisnick -OF (IL), Jared Hughes -RP (CV)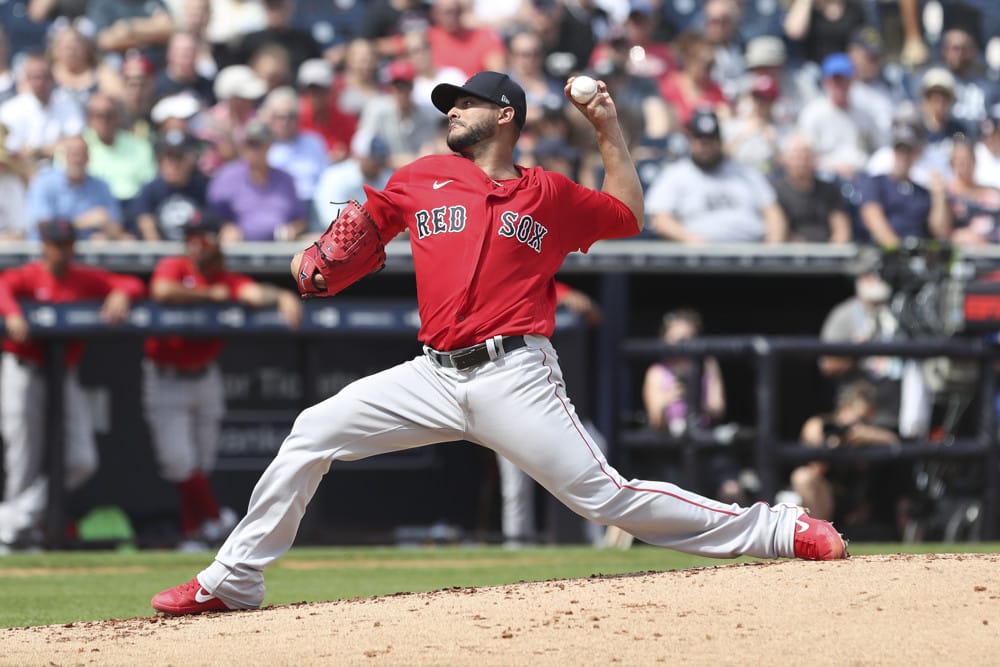 Interesting Stats
Perez vs. Matz
The two lefties had starts of opposite success in their season debuts. Matz held the Braves to one run over six innings while Perez got bopped for five runs (four earned) against the Orioles. Matz has never faced the Red Sox while Perez has a 1-0 record and 2.81 ERA against the Mets in three tries.
Red Sox & Mets vs. Left-Handed Pitching
The two teams have hit lefties exceptionally well so far early on this season, and they've actually had the first (BOS – 91) and third (NYM – 85) most at-bats against southpaws. Both teams rank in the Top-5 (BOS: .374, 3rd – NYM: .366, 4th) of weighted on-base average, a metric used to quantify quality contact, against lefties (minimum 50 at-bats).
11 a Charm?
All three games in this series have landed on 11 runs exactly. On Monday, the Mets won by the score of 7-4 and then again on Tuesday by the score of 8-3. Last night, the Red Sox got the 6-5 victory.
Betting Picks
Over 9.5 runs (-103)
As we mentioned, both of these teams have done quite well against left-handed pitching – and they've seen plenty of it so far. It's also worth noting that both bullpens rank in bottom-third of MLB in most advanced metrics. There are favorable hitting conditions tonight, with slight winds blowing straight out to center field at about 6-8 mph and temperatures that'll be in the upper 80s.