After two matchups in Boston, the Mets and Red Sox travel to New York for games 3 and 4. Both squads will be sending their No.1 starters to the mound for their second starts of the 2020 campaign. In this case, one side has a clear advantage, with back-to-back Cy Young winner taking the mound versus the decent-but-unspectacular Nathan Eovaldi.
Boston Red Sox at New York Mets
Citi Field – Queens, NY – 7:10 PM EST
Game Info/Starting Pitchers:
BOS: Nathan Eovaldi – R (Last Season: 5.90 FIP, 5.99 ERA, -0.3 WAR, 67.2 IP)
NYM: Jacob deGrom – R (Last Season: 2.67 FIP, 2.43 ERA, 7.0 WAR, 204 IP)
Odds & Betting lines (via PointsBet)
Total: 7.5 | Over: -115 | Under: -105
BOS | Moneyline: +170 | Run Line (+1.5): -131
NYM | Moneyline: -200 | Run Line (-1.5): +110
Injury List
BOS: IL: SP Chris Sale, SP Eduardo Rodriguez, INF Dustin Pedroia, RP Josh Taylor, RP Darwinzon Hernandez
NYM: IL: IF Jed Lowrie, SP Marcus Stroman, SP Walker Lockett, SP Noah Syndergaard, RP Brad Brach, RP Robert Gsellman, RP Jared Hughes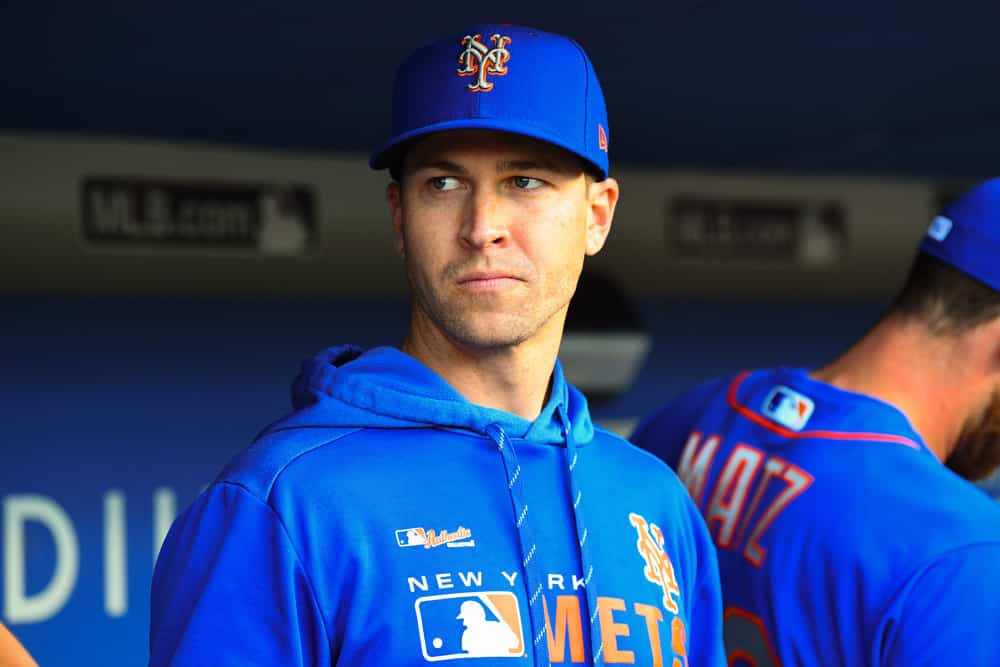 Interesting Stats
Routine (deGrom)inance
After winning the NL Cy Young in both 2018 and 2019, Jacob deGrom is off to a good start towards a three-peat. In his first start, deGrom struck out 8 of 17 Braves batters while only walking one. Better yet, a spectacular 22% of his pitches generated swings and misses (league average 11%).
Defensive Woes
While both teams have a formidable offensive lineup, their defensive lineups are much less flattering. In 2019, the Red Sox and Mets finished 23rd and 28th in Defensive Runs Saved with -28 and -86, respectively. Plus, after trading away Gold Glover Mookie Betts (16 DRS), things will only get worse for Boston.
Betting Picks
NYM Over 1, First 3 Innings (-131)
Although it is true that Citi Field is a pitcher's park, this line assumes too much of Eovaldi. While Eovaldi does have successful seasons on his resume, he would need to shut out the Mets through 3 for this to lose. Unless he can turn back the clock to his 28-year-old, 2018 self, this bet is +EV (Expected Value).
BOS +1.5 (-131)
I'm not quite ready to bet the ML against deGrom at home, but the spread is still fair game. If the game is as low-scoring as the line suggests, it will be difficult for the Mets to establish a commanding lead. Look for the Red Sox to keep it close, should they not win outright.