On Wednesday night, the Red Sox and Rays will continue the 2020 chapter of their rivalry. This chapter, however, hasn't looked like the others, as the two squads are struggling to reach a .500 record. The 5-6 Rays will start Ryan Yarbrough in hopes of reaching that mark. Meanwhile, the 3-8 Red Sox will trot out Martin Perez as they look to escape the AL East basement.
Boston Red Sox at Tampa Bay Rays
Tropicana Field, Tampa Bay, FL – 6:40 PM EST
Game Info/Starting Pitchers:
BOS: Martin Perez – L (Last Season: 5.12 ERA, 4.66 FIP, 1.9 WAR, 165.1 IP)
TB: Ryan Yarbrough – L (Last Season: 4.13 ERA, 3.55 FIP, 2.7 WAR, 141.2 IP)
Odds & Betting lines (Bet365)
Total: 8.5 | Over: -105 | Under: -115
BOS | Moneyline: +125 | Run Line (+1.5): -150
TB | Moneyline: -145 | Run Line (-1.5): +130
Injury List
BOS: SP Chris Sale, SP Eduardo Rodriguez, 2B Dustin Pedroia, RP Darwinzon Hernandez, RP Josh Taylor
TB: OF Randy Arozarena, RP Colin Poche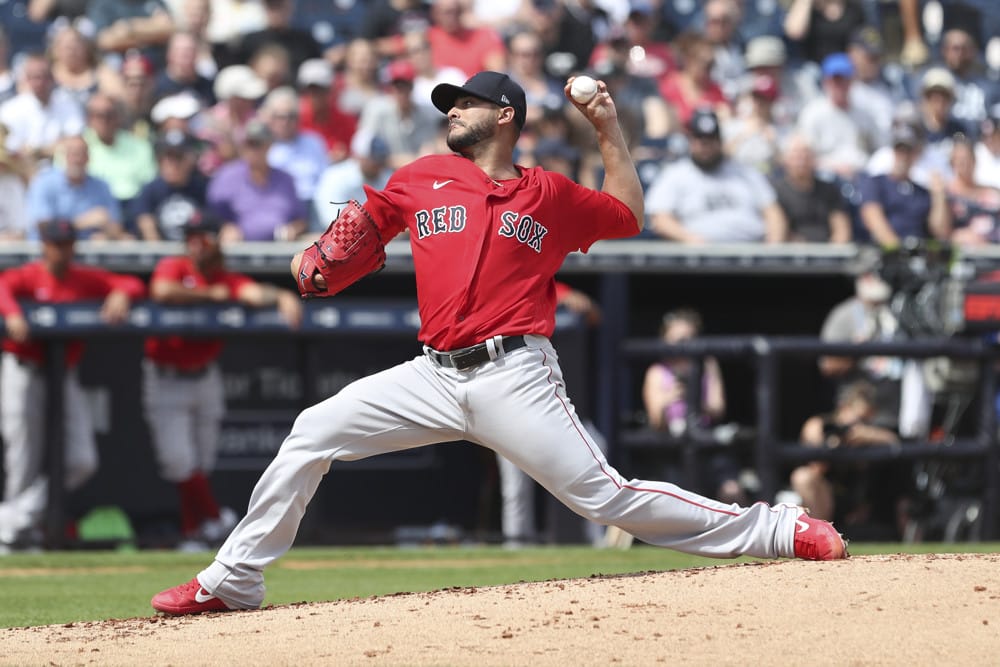 Interesting Stats
Woes on the Mound
After the losses of Chris Sale (injury), Eduardo Rodriguez (COVID), David Price (trade), and Rick Porcello (free agent), the Red Sox find themselves in a precarious position in the pitching department. In desperation, they turn to Martin Perez, a lefty with under 11 WAR in 8 years of service. After seemingly figuring it out in the first half of 2019 with Minnesota, the lefty eventually fell flat once again. In today's era of hard contact and home runs, a below-average strikeout rate and above-average walk rate won't cut it. Even worse, Perez's 2020 velocity of 90.7 is almost 3 mph worse than his 94.4 mark in 2019.
Without a strong bullpen, the Red Sox will need to play their cards perfectly to mitigate this strong Rays offense.
Whole > Sum
While the Rays have much better pitchers, they find ways to create even more run-preventing value than expected. After making the 'opener' strategy MLB-famous, the Rays have put the league on notice: they will do anything it takes to win. Ryan Yarbrough is incredibly talented, but the Rays maximize his skills by pulling him before teams get comfortable. With expanded rosters this year, don't be surprised if and when Tampa Bay calls in 3, 4, or even 5 different relievers.
Betting Picks
Martin Perez Under 4.5 K (+103)
Building off of the mentioned Perez tidbit brings us to the under on this prop. The market seems to be leaning towards him exceeding 4.5 K (as this is a relatively low number). Thanks to this strong market movement, however, the under now comes into play. Although the Rays are free swingers, in the bottom 10 in K%, Perez doesn't miss many bats. Even in 2019, his best strikeout season, his 18.3% rate was 4 percentage points below league average. This year, it will be hard to even match that without his previously-decent velocity.
Perez has faced 23 batters in both of his outings this year, but that number is closer to his ceiling than his floor. Injury or an early hook could force him out much earlier.