Tuesday's three-game NBA Playoffs slate is sure to be another exciting one. TNT has a doubleheader of games, featuring the Boston Celtics at Brooklyn Nets (7:30 p.m. EST) & Los Angeles Lakers at Phoenix Suns (10 p.m. EST) while NBA TV has the Portland Trail Blazers at Denver Nuggets (9 p.m. EST).
It's been a while (Friday) since I gave out some picks in this space. I went 2-1 in my last article to bring the playoffs record to 8-10 ATS. Here are three more free NBA picks to keep things going in the right direction.
---
Table of contents
---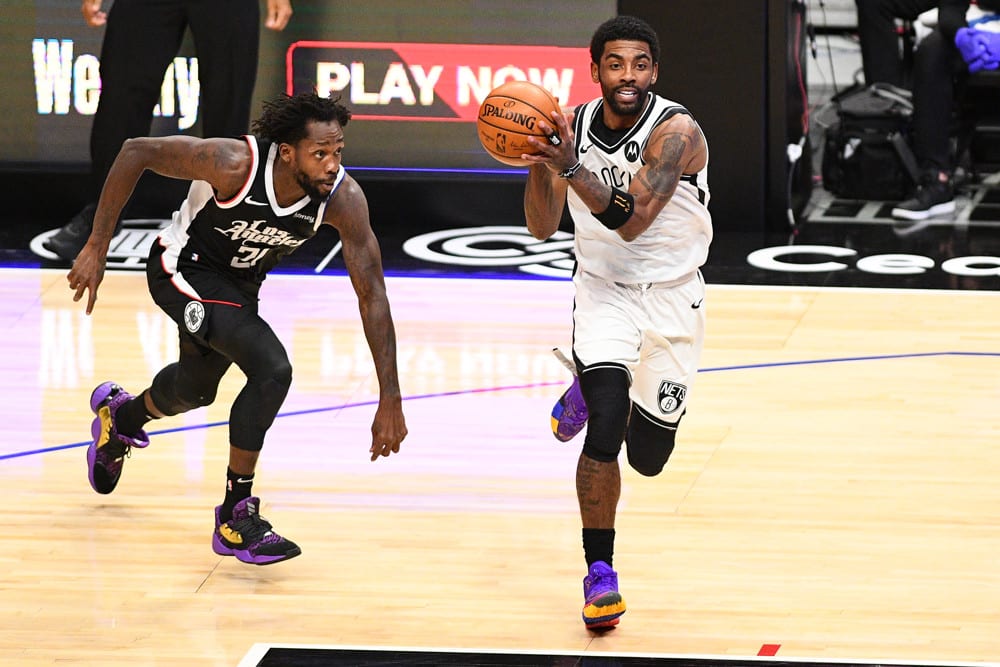 Boston Celtics at Brooklyn Nets (-12) – Total: 232.5
I'm ready for my boys to end this series start mapping out a plan for the Bucks in Round 2. On Sunday night, the Nets rolled into Boston and put on quite the offensive performance, scoring 141 points. Kevin Durant led the way with 42 points while Kyrie Irving wasn't too far behind with 39.
The Celtics are showing that it's going to take a miracle night from Jayson Tatum or Robert Williams in order to stay competitive. Not to mention, the latter of those players (and Kemba Walker) are both listed as doubtful for tonight.
A lot has been made about Kyrie and his antics with the Boston crowd. It's no secret that the Nets would like to avoid having to go back up there. A win tonight would make sure that doesn't happen. Nearly all of the money (94%) is on Brooklyn for this one, which can sometimes be a detriment, but it's hard to fault the people.
Betting Pick: Nets (-12)
---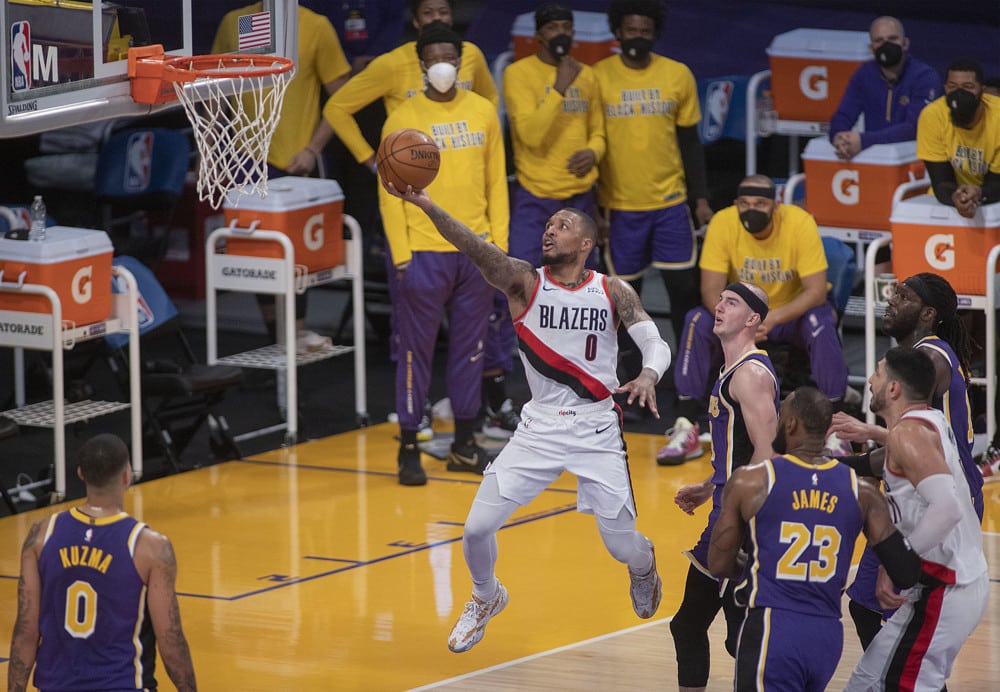 Portland Trail Blazers at Denver Nuggets (-1.5) – Total: 226
Speaking of money heading in one direction, the Nuggets are getting 70% of public bets and 75% of all money wagered in this Game 5 matchup against the Trail Blazers. Admittedly, I haven't watched a ton of this series, but I did like Portland going into it. Now, the series is tied at 2-2, and my mind hasn't changed.
It was surprising, but the Blazers were a much better road team (24-14 ATS) than at home (16-22 ATS). With numbers like that, and a talented cast led by Damian Lillard, I'm backing Portland here.
Betting Pick: Trail Blazers (+2)
---
Los Angeles Lakers at Phoenix Suns (-4.5) – Total: 207.5
If you're a regular reader of my column, you'll know that I'm quite fond of the Suns in this series. And that was before the most recent injury happened to Anthony Davis, who is no stranger to the injury report. It'll be a tough spot, but LeBron James will do his best to keep the Lakers competitive.
The spread here is a major shift in what we've seen in this series, with the Suns being the favorite for the first time since Game 1- a huge Suns win. Without Davis, LA finds itself in a troubling spot. During the regular season, the Suns were 24-14 ATS at home and 22-11 ATS as a home favorite. Chris Paul is playing through the pain and Devin Booker is leading the way, scoring 25.3 points per game in the series.
With the series shifting back to Phoenix, I believe the Suns will get it done once again. They are getting 60% of the money from bettors, so that aspect looks promising.
Betting Pick: Suns (-4.5)
---