Friday's two-game NBA Playoffs slate takes us right into the weekend. ESPN will carry both games tonight, featuring the Philadelphia 76ers at Atlanta Hawks & Phoenix Suns at Denver Nuggets. The 76ers-Hawks series is tied at 1-1 while the Suns won twice on their home court to take a 2-0 lead heading into The Mile High City.
Last night was a rough one, going 0-1-1 to bring the playoffs record to 17-21-1 ATS after a 57% regular season. Here are two more free NBA picks to get you some weekend money.
---
Table of contents
---
Philadelphia 76ers (-1.5) at Atlanta Hawks – Total: 225
Here we go, for Game 3 of this Eastern Conference Second Round series tied at 1-1. I'm going with the Hawks tonight, and if it doesn't work out, I'll know why. Atlanta suffered a huge blow, losing De'Andre Hunter for the rest of the playoffs. I do feel like it's a talented enough roster to win another game or two in this series, but the Hawks would certainly rather have him out there than not.
Looking at the prices to win the series, it did bump up slightly in favor of Philly, which is now at -230 on FanDuel Sportsbook while ATL is at +190. Before the series, it was 76ers -180/Hawks +160. To me, it feels like that Hunter injury means a little more to the series than we know just yet.
However, I'm a huge fan of this Atlanta crowd and what it brings to the table. Against the Knicks in the first round, the Hawks' faithful let Madison Square Garden that they aren't the only ones with some loud pipes. This is a crowd that can make a difference, as evidenced by the two ass kickings they laid on the Knicks. You love to see it, you really do.
As for the betting landscape (as of 12 p.m. EST), there isn't a ton to take away just yet. The 76ers are getting about 66% of the bets made while the money wagered is dead locked at 50-50. On the total, though, we are seeing nearly 60% of bets made on the over while the under is getting 60% of money wagered.
Betting Pick: Hawks (+1.5)
---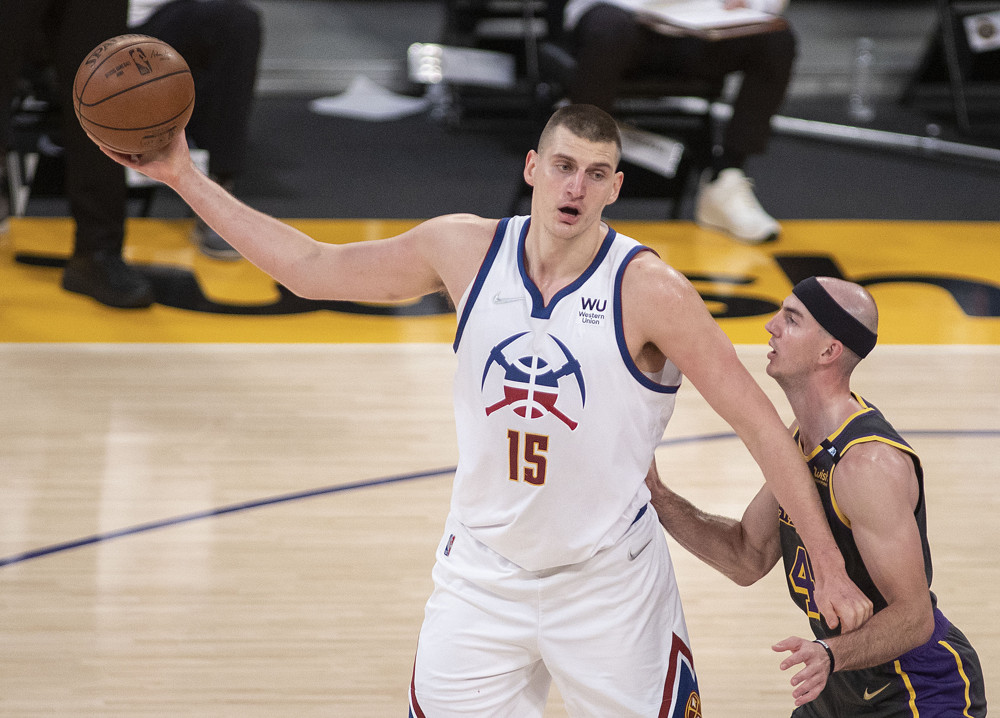 Phoenix Suns at Denver Nuggets (-1.5) – Total: 223.5
Just like the first game, we've got ourselves a narrow spread where we just need to pick the winner. At this point, I don't know how the Nuggets have souls left anymore. The Suns have made them feel like a worthy opponent, and then BAM! It looks Phoenix may be running away with this thing.
During the regular season, the Suns were 8-3 SU/ATS as a road underdog. With Chris Paul, Devin Booker and DeAndre Ayton leading a very talented roster, I just think they're way too much for the Nuggets to handle right now. Nikola Jokic winning that MVP award may not be enough to save Denver here.
Betting Pick: Suns (-1.5)
---