Monday's two-game NBA Playoffs schedule gets another great week of basketball kicked off. TNT has tonight's doubleheader covered, featuring the Philadelphia 76ers at Atlanta Hawks & Utah Jazz at Los Angeles Clippers. The Hawks and Clippers are both in 2-1 holes, looking to even up the series.
With the picks from Friday's article, I went 1-1 to bring my playoffs record to 18-22-1 ATS after a 57% regular season. Here are two more free NBA betting picks to get the week started off the right way.
---
Table of contents
---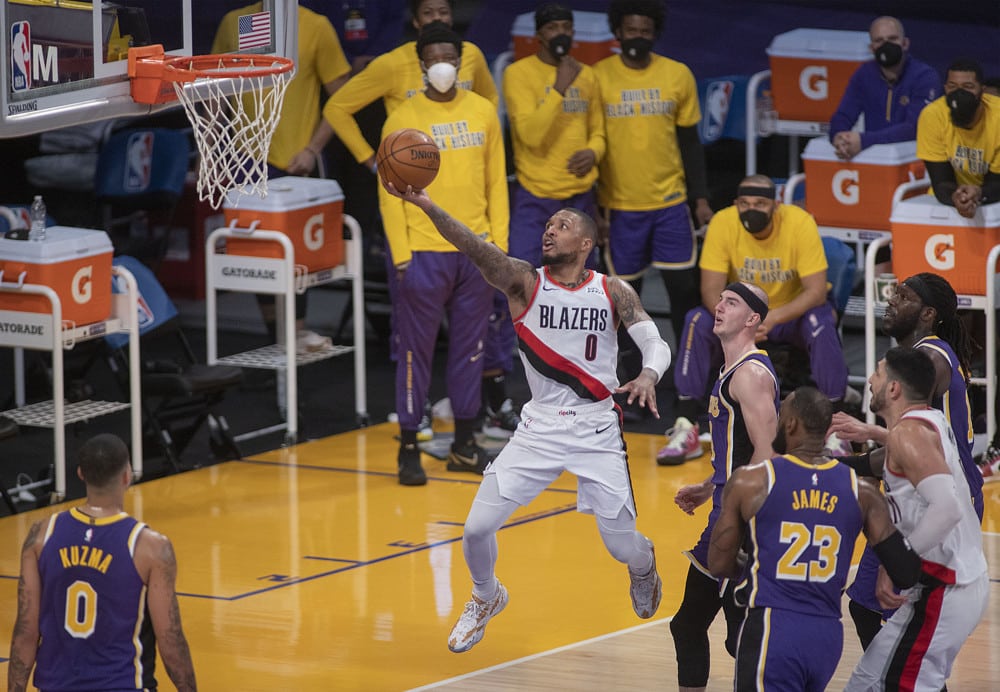 Philadelphia 76ers (-3) at Atlanta Hawks – Total: 225.5
Well, the loss of DeAndre Hunter proved to be too much for the Hawks in Game 3. The 76ers absolutely boatraced the competition coming out of halftime and rolled to victory. According to the series odds, there's a very good chance that could happen once again. Before the ball tipped off for Game 1, Atlanta had +160 odds to win and advance to the next round. Now, those odds got some massive inflation to the tune of +540.
Philly showed it can use its size and length to their advantage against Atlanta. We're seeing Ben Simmons defend Trae Young more and more, and that finally establishes a tough road on offense for the Hawks. With Young out of sorts, that forces the other players to contribute more, and that's just not matching up against more quality defenders. Joel Embiid is playing at the top of his game, and you know that's dangerous for the opposition.
I am totally changing course on this series and rolling with the 76ers tonight. Looking at the betting landscape (as of 12 p.m. EST), an overwhelming 80% of bets placed are on Philly, with 60% of the money going in that direction as well. I hate being with the public, but the series odds have spoken quite clearly to me.
Betting Pick: 76ers (-3)
---
Utah Jazz at Los Angeles Clippers (-4.5) – Total: 223.5
At first glance, the 4.5-point spread seems like it could be too much to cover. However, we saw the good side of what this Clippers team can do when they're on their game. The 132 points that LA scored on Saturday night was the most against Utah
I'm going back to the well with the Clippers, considering we're back in LA and there's a healthy number behind them. Just as we saw yesterday in Milwaukee, these are two talented teams, so we shouldn't be totally surprised to see them go back and forth on each other's home court. After all, we can't all be the Suns.
Betting Pick: Clippers (-4.5)
---