There is only one game on Monday's NBA slate, but we should it expect to be a dandy. The LA Clippers will be heading to the Phoenix Suns hoping to narrow the deficit. Meanwhile, the Suns are looking to see off the LA Clippers and head off the NBA Championship Finals.
Naturally, online nba betting sites have opened the spread at -5.5 on the Suns after stretching their lead to 3-1. However, I'm going to focus on the best NBA prop bets today in the Western Conference finals.
For picks on the moneyline, spread, or total, head to our NBA computer picks page to find our top computer-generated predictions for today.
---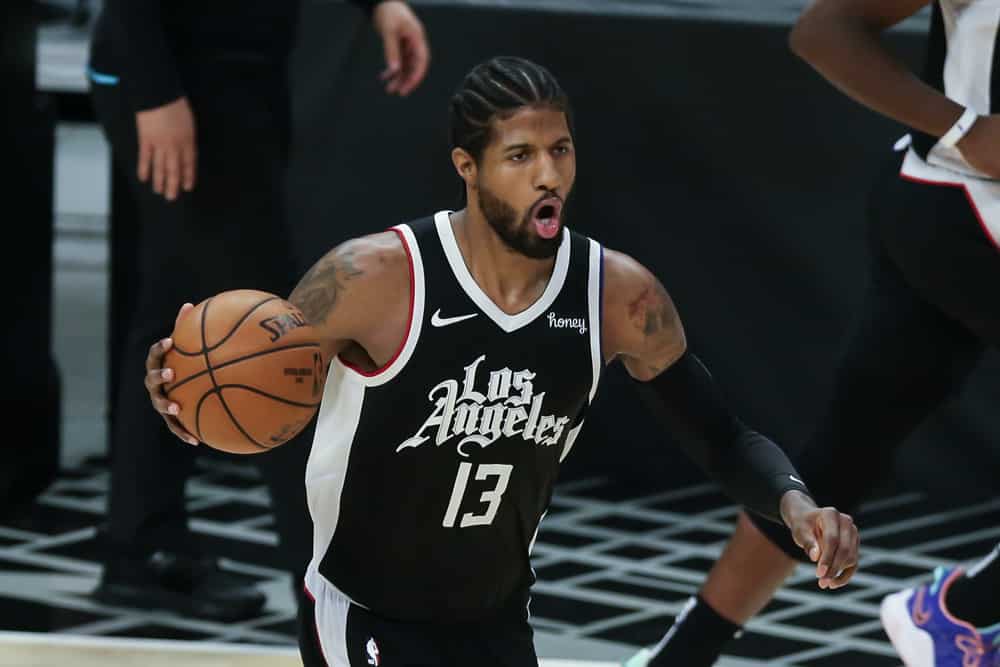 Best NBA Prop Bets Today
---
Los Angeles Clippers – 1st Quarter Moneyline (+138 from BetRivers)
I'm not telling you guys anything new here, but teams facing elimination tend to be more desperate. Shocking, I'm aware. Just when we think we know this Clippers team, they come back and put up a stinker. LA is no stranger to being down in these playoffs, facing some type of deficit every step of the way. This could be a nerve-wracking moment for a Suns franchise looking to advance to their first NBA Finals since John Paxson gutted their hearts on a wide-open 3-pointer. All in all, I believe the Clippers will cover, and maybe even win outright, so that should all get started rather quickly out of the gate.
Phoenix Suns – 3rd Quarter Spread (-1.5, -108 from BetRivers )
I rolled the dice on a ton of bets yesterday, going 3-0, so naturally, I have to keep going. If my prediction turns into non-fiction, I would not be surprised to see the Suns come out with a spirited effort. After all, they will have the home crowd behind them screaming at the top of their lungs. Then again, whether this game plays out as I said, it doesn't matter. Getting the Suns to win any quarter against, what we have seen be, a shaky Clippers squad is a good bet any day of the week.
Best NBA Player Props Tonight
---
Ivica Zubac – Over 12.5 Points (-106 at BetRiver s )
These are some pretty tasty odds on Zubac, essentially getting him at a pick-em to get 13 points or more. I'm not sure what the oddsmakers were thinking, considering the big man has played at least 33 minutes in each of the last three games; this coming after only playing 18 minutes in Game 1. Clearly, Zubac's presence is needed against the dominant force that is DeAndre Ayton. According to the spread on this game, the Clippers' chances of keeping the series alive look quite optimistic. While Zubac is getting all of these extra minutes now, he has reached 13 points or more in each of the three games.
DeAndre Ayton – Over 0.5 Assists (-230 at William Hill)
This is one of those NBA prop bets that just makes sense. Ayton averaged 1.4 assists per game during the regular season, although he has rarely hit that mark during the playoffs.
However, Ayton is coming off a Game-4 performance in which he had three assists. In a playoff series, teams are going to start making adjustments and find different areas to get points. Perhaps, Ayton is realizing that he has yet another tool to add to his prolific skill set.
---