There is only one game on Tuesday's NBA slate, but we should it expect to be a dandy. The Atlanta Hawks will look to even up the Eastern Conference Finals at 2-2 against the Milwaukee Bucks. A win tonight for the road team would have it heading back to Milwaukee up 3-1.
Naturally, online NBA betting sites have opened the spread at -7 on the Bucks after stretching their lead to 2-1. However, I'm going to focus on the best NBA prop bets today in the Eastern Conference Finals.
For picks on the moneyline, spread, or total, head to our NBA computer picks page to find our top computer-generated predictions for today.
---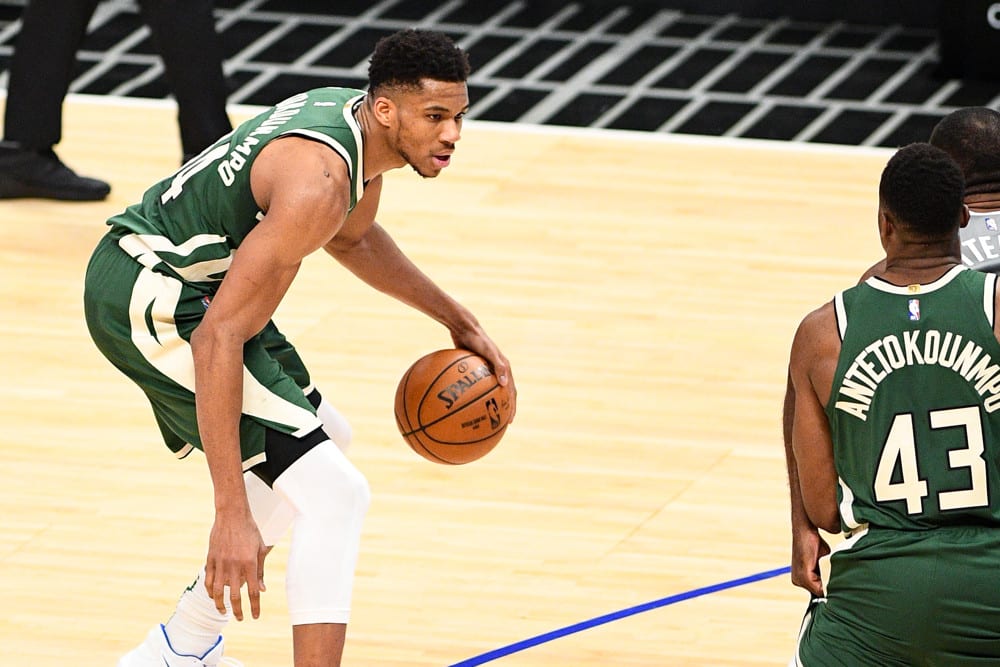 Best NBA Prop Bets Today
---
Milwaukee Bucks – Alternate Spread -12.5 (+200 at William Hill)
In Game 3, the Bucks were 4.5-point favorites. And that's interesting, considering the Hawks dominated most of that game. Perhaps, a certain injury to a certain somebody is a lot more serious than initially thought. Nevertheless, this is probably a game where Milwaukee gets busy early and often. I know it may seem like a huge number, but I feel confident in a big thumping tonight.
Atlanta Hawks – Under 105.5 Points (-105 at PointsBet)
The ankle injury to Young puts a bit of a cloud over the Hawks in Game 4. It was a truly unfortunate ankle injury, rolling over on one of the referees. That hampering surely looked to be affecting Young in that last game, so I don't see things going well for Atlanta in general. There has been some negative movement for the Hawks here, getting a -1.5 decrease on their implied team total. It's no surprise the game total also dropped a whole two points.
Best NBA Player Props Tonight
---
Khris Middleton – Over 23.5 Points (-120 at PointsBet)
I know, it seems like a sucker's bet after he went bananas in the fourth quarter of Game 3. However, what's to say that hot shooting touch wore off? I envision a scenario tonight where the Bucks come right out tonight and put it on the Hawks. If that is the case, I would expect Middleton to come storming right out of the gate – and lead Milwaukee to victory.
Lou Williams – Over ____ Points (?)
Because of the ankle injury to Trae Young, we're not seeing any odds on individual Hawks' player props early in the day. However, if Young is out (or limited in any way), Williams will have a lot more on his plate – in a different way. Sweet Lou comes off the bench and probably wouldn't be put into the starting lineup if Young were out. He would, however, probably get more minutes and more shot attempts because of it.
---