After a long NBA regular season, we have finally arrived at Game 1 of the NBA Finals. Tonight, we'll see Chris Paul and the Phoenix Suns host the Milwaukee Bucks. This is quite the turnaround for each franchise and, one way or the other, we're going to see one of them celebrate like they never have before. In this article, I will select the best prop bets today from the one game on the slate.
Most NBA betting sites have listed the Suns as -5.5 favorites. Since then, we have seen some sportsbooks move the line up slightly to -6, or even -6.5, and that's probably where it'll land before tip-off tonight. I'll dive into the movement a little more below, but it will certainly have an effect on how I approach betting this game.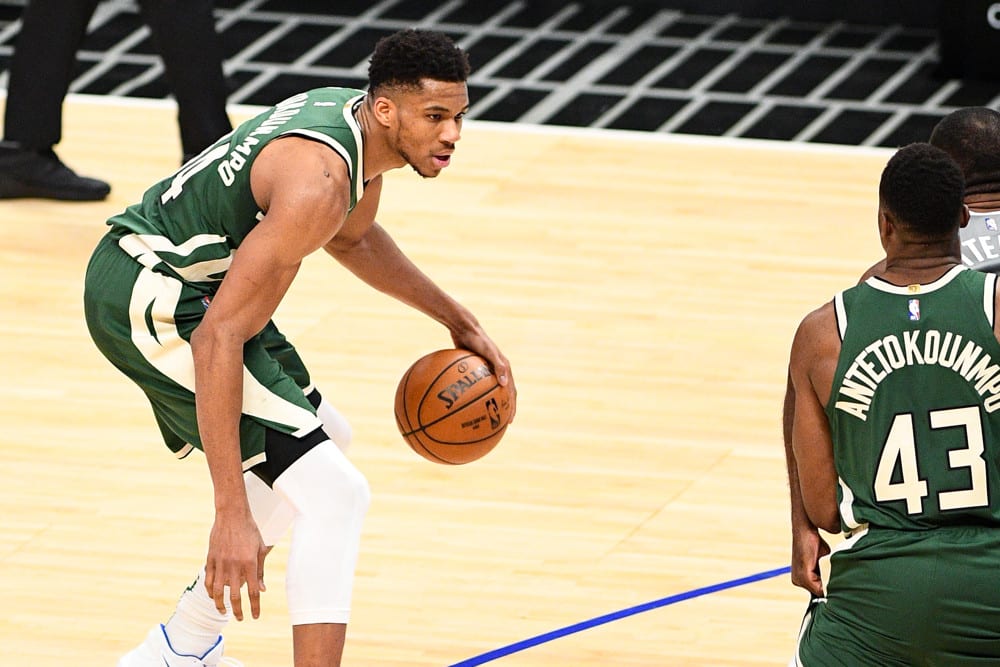 For picks on the moneyline, spread, or total, check out our top NBA picks between the Milwaukee Bucks and Phoenix Suns.
Prop Bets For NBA Finals – Game 1
---
Suns ML (-255) + Over 219 Points (-115) = 2-Leg Parlay (+150)
Phoenix had quite a long break before starting the NBA Finals, having started the Western Conference Finals much earlier than Milwaukee finished the Eastern Conference Finals. I do believe that a lengthy bout of rest will ultimately the Suns here, considering I just put $50 on them to win the series outright (+800 odds on FanDuel Sportsbook — $50 to win $400. In terms of tonight's game, there's some great information in favor of a Phoenix win with the total going over 219 points. The game total opened at 217.5 and has since gone to 219.5 points; in addition, the Suns are getting 85% of the money wagered on the -6 spread.
Bucks – Over 106.5 Points (-110)
This should be a free-wheeling type of game, as the two teams get acclimated to one another. As I mentioned earlier, the total jumped up two points from 217.5 to 219.5 — the Bucks' team total, in particular, jumped up a little more than a point. I've got a particular hot take that could even work out here this evening. In my opinion, I think the Bucks have a little more fluidity and ball movement with Giannis Antetokounmpo out of the lineup. I expect the Suns to do well on offense tonight, so the Bucks will have no choice but to follow suit if they want to stay close in the game.

NBA Finals Player Prop Bets – Game 1
---
Brook Lopez – Over 15.5 Points (-118)
The Suns have been fantastic on defense this season, but if they do have a vulnerable point of attack, it's at the center position. We just saw the Clippers' huge need to match up with DeAndre Ayton in the Western Conference Finals, so Lopez will undoubtedly get plenty of minutes. If Lopez can hit two, or maybe even three 3-pointers, this 15.5-point mark won't seem like much.
Chris Paul – Over 13.5 Points + Rebounds (-115)
I'm expecting a huge Suns' victory tonight, and that means CP3 will likely have a big hand in it. The Bucks did keep a lot of point guards under wraps this season, but this a man of a different breed – and we're not even looking for him to score. Paul always gets his hands dirty in all aspects of the game, and I would think he plays more of a facilitating role tonight to get everyone involved.
---