We've got ourselves a series now, as the Milwaukee Bucks won Game 3 of the NBA Finals in convincing fashion over the Phoenix Suns. Many people thought this series was reaching an inevitable conclusion, with the Suns running away with it. That will certainly not be the case, as the city of Milwaukee got behind its team and willed them to a big victory.
Most NBA betting sites have the Bucks listed as -4.5 favorites and the game total at 220 points. Again, this is pretty much identical to what we saw in Game 3, on both the spread and total.
Continuing with the same theme in these NBA Finals, I will be pointing out the best prop bets for Game 3. Below, you'll find a prop bet for each team, and a player prop bet from each team.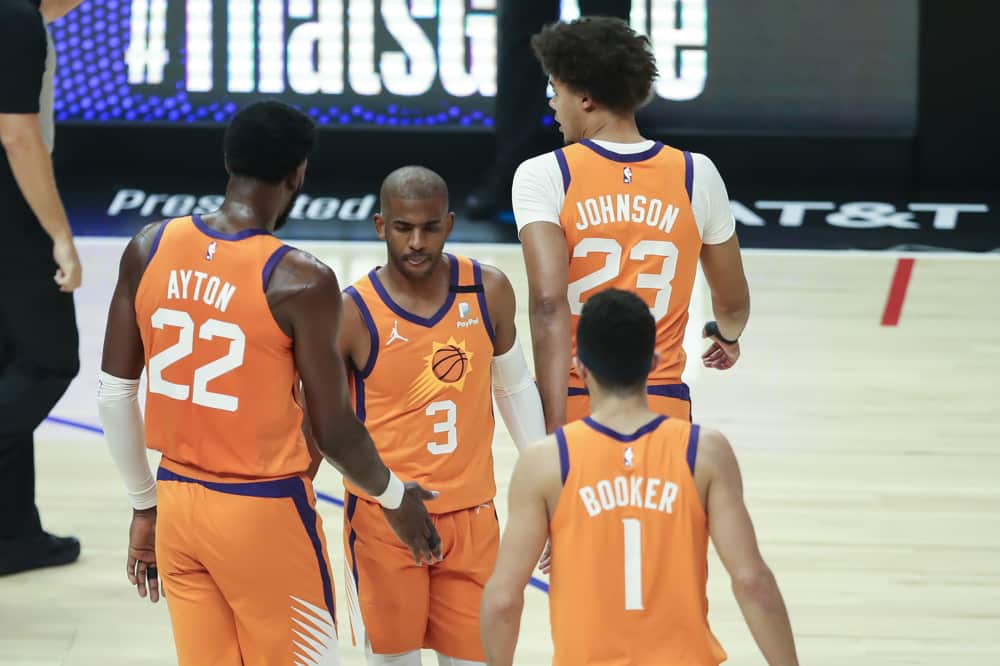 For picks on the moneyline, spread, or total, check out our top NBA picks between the Milwaukee Bucks and Phoenix Suns.
NBA Finals Prop bets – Game 4
---
Phoenix Suns – 1st Quarter Winner (+125)
The Suns got embarrassed in the series opener, so I would expect them to come out with some fire tonight. Chris Paul and DeAndre Ayton both got off to great starts in Game 3, and a similar type of output would go a long way in ensuring we get where we need to go here. Milwaukee's home crowd was certainly a factor late on Sunday, but at least Phoenix knows what it's up against now in this spot.
Milwaukee Bucks – Under 112.5 Points (-112)
Both teams have played a 4-0-1 record to the over in their last five games, so you know that we have to turn the tide here. I'm still not so sure that the Bucks are a better team than the Suns, even in Milwaukee. We could certainly argue that the Bucks were super desperate and played their best game of the series. A lot of things added up to an inevitable loss for Phoenix in Game 3, but let's not let that dictate how we feel about the rest of the series.
NBA Finals Player Prop Bets – Game 4
---
Chris Paul – Over 21.5 Points (-118)
I like what I see from the Suns' pick-and-roll offense against the Bucks in this series. As a result, Paul is getting some good looks, or at least finding enough space to get some shots up. Given the inflated juice on his 21.5-point mark going over, I'm feeling good about this as my first of two NBA player prop bets. There should be plenty of points scored once again, so that increases his chances even more as well.
Giannis Antetokounmpo – Under 34.5 Points (-108)
Three straight 40-point games? That seems like a stretch for someone that has an awful jump shot. Luckily, Giannis has been able to find his way into the lane and score at ease against the Suns. The absence of Dario Saric, and a hobbled Torrey Craig, proved to be a bit much to handle. I still believe the Suns have the much better coach in this series and, ultimately, that'll be the determining factor in making the Bucks find other options on offense.
---
Play Our NBA Finals Prop Bets Game!
Put your knowledge to the test with our free-to-play pick 6 contest. Make 6 correct NBA picks to win exclusive prizes!