Friday's nine-game NBA schedule is a smooth transition for us into the upcoming weekend. ESPN handles the national-TV doubleheader with matchups that feature the Indiana Pacers at Boston Celtics & Portland Trail Blazers at Los Angeles Lakers.
Last night, I went 2-1 to bring my season-long record to 28-18-2 ATS (60.9%). Here are four more NBA picks that will keep your bankroll in a great place:
---
Table of contents
---
Indiana Pacers at Boston Celtics (-2.5) – Total: 218.5
---
IND: normal rest, front-end b2b (@NYK tomorrow)
BOS: 3 games in 4 days, 4 games in 6 day
The Celtics are in a bad way currently, losing three straight games and eight of the last 11. However, a lot of that recent heartache has come on the road as opposed to home, where they have been much better. In fact, Boston has strong 9-4 ATS record at home and 7-3 ATS mark as a home favorite.
I'm not all that impressed by the Pacers this season, they're a middle-of-the-road team. Indy has struggled mightily against Boston, going 2-9 SU/3-7-1 ATS in the last 11 matchups. Look for the Celtics to get back on track and finally get a win here.
Betting Pick: Celtics (-2.5)
---
Sacramento Kings (-2) at Detroit Pistons – Total: 227.5
---
SAC: back-end b2b (@NYK yesterday), 3 games in 4 days, 4 games in 6 days, 5 games in 7 days
DET: 3 games in 4 days, 4 games in 6 days
Neither team is really in a fully rested position, but the Kings are in the absolute worst spot possible. This is a team on a nine-game losing streak playing on the back end of a B2B and string of five road games in seven days.
The Pistons have been a competent team over the last few weeks, especially after a loss (14-7 ATS this season). In addition, Detroit has a very strong 9-3 ATS mark as a home underdog.
Betting Pick: Pistons (+2)
---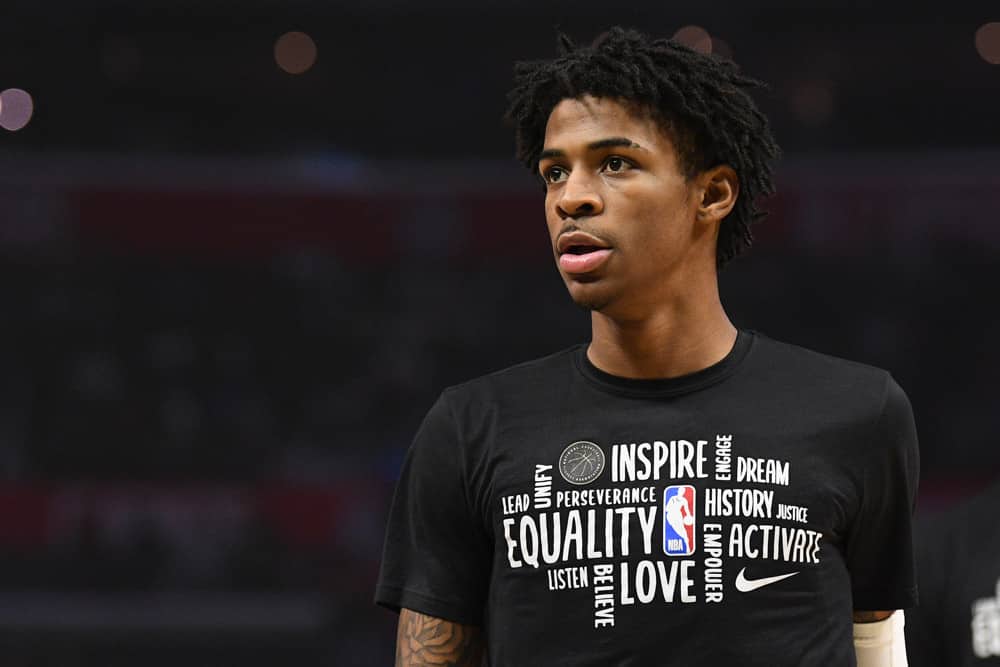 Los Angeles Clippers (-6.5) at Memphis Grizzlies – Total: 224.5
---
LAC: back-end b2b (@MEM yesterday), 4 games in 6 days
MEM: back-end b2b (vs. LAC yesterday)
This one is pretty simple. The two teams played each other last night, so there's plenty of familiarity with one another and that'll likely lead to fewer points.
We'll have to see whether the Clippers give some of their star players any rest tonight. If so, that'll certainly bring the expectations down for scoring and should lead us to victory.
Betting Pick: Under 224.5
---
Charlotte Hornets at Golden State Warriors (-5.5) – Total: 232.5
---
CHA: normal rest
GS: 3 games in 4 days
Taking the Hornets (+5.5) is another one where it's more of a feeling than anything based on trends. Charlotte got its road trip off to a rough start in Utah but winning outright in Phoenix was a nice follow-up, so I'd imagine we see a competitive game tonight. The Hornets are 14-9-1 ATS as an underdog this season.
These two teams faced one another in Charlotte last weekend, with the Hornets winning on a buzzer beater over a Stephen Curry-less Warriors team. While he will be playing tonight, I don't think it'll be enough for a blowout victory. The Hornets are a fun team now with LaMelo Ball playing at the top of his game.
Betting Pick: Hornets (+5.5)
---
Don't miss out on wagering with the best NBA sportsbooks. We've found the best betting sites that deliver the best betting experience on the NBA.