My goodness, Thursday's 11-game NBA schedule is loaded with excitement. We are officially out of the All-Star break and ready to hit the ground running. The national-TV schedule will be handled by TNT, featuring the Boston Celtics at Brooklyn Nets & Golden State Warriors at Los Angeles Clippers.
I went 1-1 last night, bringing the season-long record to 44-24-2 ATS (64.7%). Tonight, I'll have four more free NBA picks to fatten up the bankroll. Let's take a look:
---
Table of contents
---
Detroit Pistons at Charlotte Hornets (-4.5) – Total: 224
DET: 6-4 ATS on extended rest (2+ days)
CHA: 2-3 ATS on extended rest (2+ days)
When you get a trend like this, you take it and start sprinting toward the finish line. Remarkably, the Hornets have defeated the Pistons in 10 straight meetings, covering nine of them in the process. LaMelo Ball and the rest of the bunch are in store for a big night.
Detroit has played scrappy at times, but its lack of talent is really starting to show. The team failed to cover the spread in three of the final four games before the break. I'm looking for the Hornets to lay yet another thumping on the Pistons again.
Betting Pick: Hornets (-4.5)
---
Atlanta Hawks (-3) at Toronto Raptors – Total: 225.52
ATL: 3-3 ATS on extended rest (2+ days)
TOR: 1-6 ATS on extended rest (2+ days)
This line really stuck out to me at the open (-1.5), and I'm much more optimistic about the Hawks' chances now at -3. Of course, we missed the best value at -1.5, but -3 is still a number that is viable for Atlanta in this scenario.
The Raptors are in an awkward situation yet again this season, having to leave their Canadian dwellings in exchange for the sunny beaches of the Tampa area. More importantly, their health is a big concern at the moment. Even after the break, Toronto will be without stars Pascal Siakam and Fred VanVleet while other key players like OG Anunoby, Patrick McCaw and Malachi Flynn are also out.
Betting Pick: Hawks (-3)
---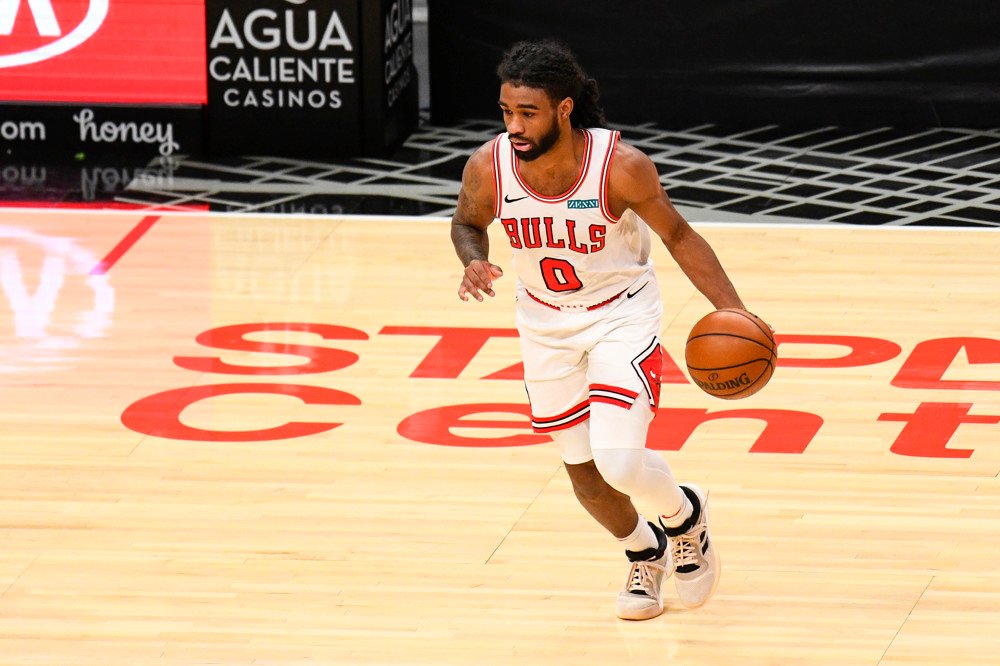 Philadelphia 76ers at Chicago Bulls (-4) – Total: 227
PHI: 3-1-1 ATS on extended rest (2+ days)
CHI: 2-4 ATS on extended rest (2+ days)
No Joel Embiid or Ben Simmons? No problem. The 76ers still have enough talent to get past a young Bulls team that has dropped each of the last five meetings between the teams. There is even a big difference of how these teams seem to treat extended rest. In games coming off two or more days of rest, Philly has a 3-1-1 ATS record while Chicago is 2-4 ATS. Diving in a little deeper, the Bulls are 0-3 ATS when playing on four or more days rest.
The situations above tell us that Chicago may be more of an undisciplined team than we assumed. Philly, on the other hand, is led by a veteran coach in Doc Rivers that gets it. I could envision a scenario where the Bulls come in too overconfident knowing that Embiid and Simmons are out.
Betting Pick: 76ers (+4)
---
Dallas Mavericks (-5.5) at Oklahoma City Thunder – Total: 219
DAL: 3-5 ATS on 0 days rest
OKC: 1-4 ATS on extended rest (2+ days)
We have seen this matchup produce awfully wretched results, going under the total in each of the last seven Mavericks-Thunder meetings. Adding to the optimism, Dallas played a game last night and will travel to get to tonight's contest. Playing on the back-end of a back-to-back set right after the All-Star break is the last thing any team wants to do. In fact, the Mavs are the only team in that spot tonight.
Both teams are below average in terms of hitting the over in their respective games. Look for this to be a low-scoring clunker that runs at a snails pace.
Betting Pick: Under 219 points
---
Exclusive Free Bet Offers from NBA Betting Sites
If you're betting on the NBA tonight, don't miss out on the best free bet offers from the best betting sites. Find the best sportsbooks for basketball betting with our NBA betting sites guide.