Thursday's nine-game NBA slate takes us into the All-Star break, and we'll all get a nice six-day getaway to regather ourselves. The national-TV schedule (on TNT) only has one game on it tonight- the Miami Heat at New Orleans Pelicans.
Well, it finally happened- I got my perfect night! I went 5-0, even adding the bonus pick, giving our bankrolls some smiles heading into the break. The great night brings my season-long record to 41-21-2 ATS (66.1%). Buy yourself something nice, treat yo self!
Here are four more NBA picks to keep things rolling:
---
NBA Picks Today (3/4/21)
---
Toronto Raptors at Boston Celtics (-8) – Total: 218
TOR: back-end b2b (vs. DET yesterday)
BOS: normal rest
The Celtics haven't blown anyone out in nearly three weeks, but tonight's matchup against the Raptors could be the streak breaker. After losing three straight games, Boston has battled back to win three straight- all of which came by six points or less.
Betting the Celtics here is more about the Raptors, who are playing on the back end of a B2B and have a lot of their key talented sidelined due to COVID protocols. We just saw Toronto get blown out at home (down in Florida), and now it'll have to make the overnight trip up to Boston for this game. Look for the Celtics to destroy a tired and short-handed Raptors bunch.
The Celtics are 8-4 ATS as a home favorite this season and 4-1 SU/ATS against the Raptors in the last five meetings.
Betting Pick: Celtics (-8)
---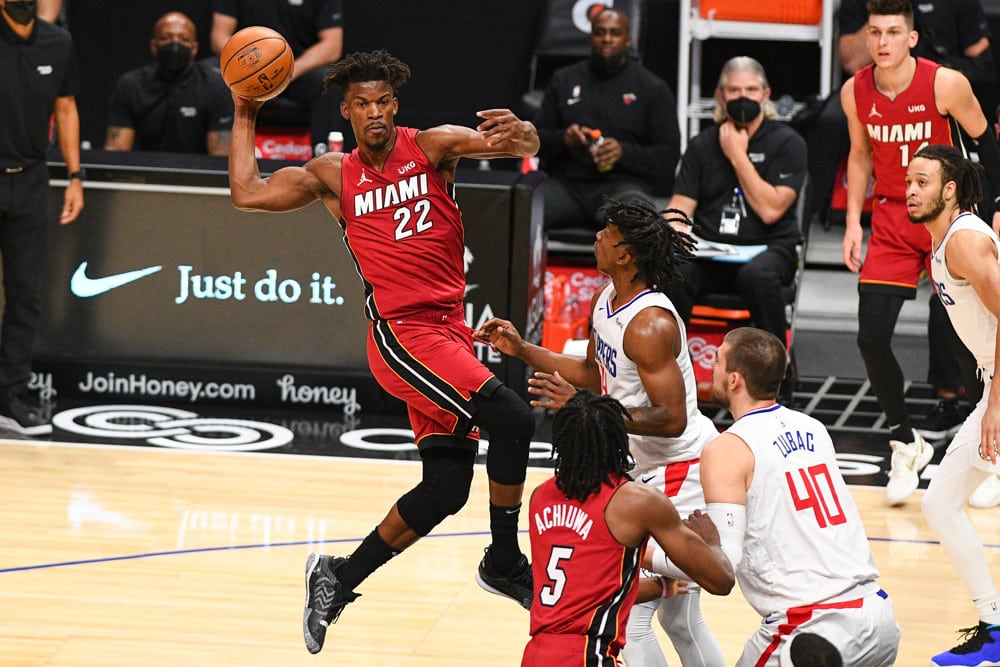 Miami Heat at New Orleans Pelicans (-3) – Total: 227
MIA: normal rest
NOR: back-end b2b (vs. CHI yesterday), 3 games in 4 days, 4 in 6, 6 in 9
There are great trends lining up for the visiting Heat in this matchup against the Pelicans. In fact, Miami has dominated this matchup recently, going 4-1 SU/ATS against New Orleans in the last five meetings.
The Pelicans just lost a tough matchup against the Bulls last night. Based on the spread, it looks like the oddsmakers don't believe they'll have enough left in the tank tonight. It does makes sense, though, considering New Orleans is only 2-9 ATS as a home favorite this season. This is also the third game in four days for New Orleans and its sixth game in nine days.
Betting Pick: Heat (+3)
---
Oklahoma City Thunder at San Antonio Spurs (-6.5) – Total: 220
OKC: back-end b2b (@DAL yesterday)
SA: 3 games in 4 days, 4 in 6
OKC is a woeful 1-5-1 ATS in the back-end of B2B games this season. It's not terribly surprising since the fatigue, combined with a lack of talent, really sets in and takes a negative effect on the team.
I normally wouldn't bet the Spurs confidently in this situation, but OKC's situation makes me optimistic. Not to mention, San Antonio has been planted at home for a whole week now while OKC had to make the overnight flight.
Betting Pick: Spurs (-6.5)
---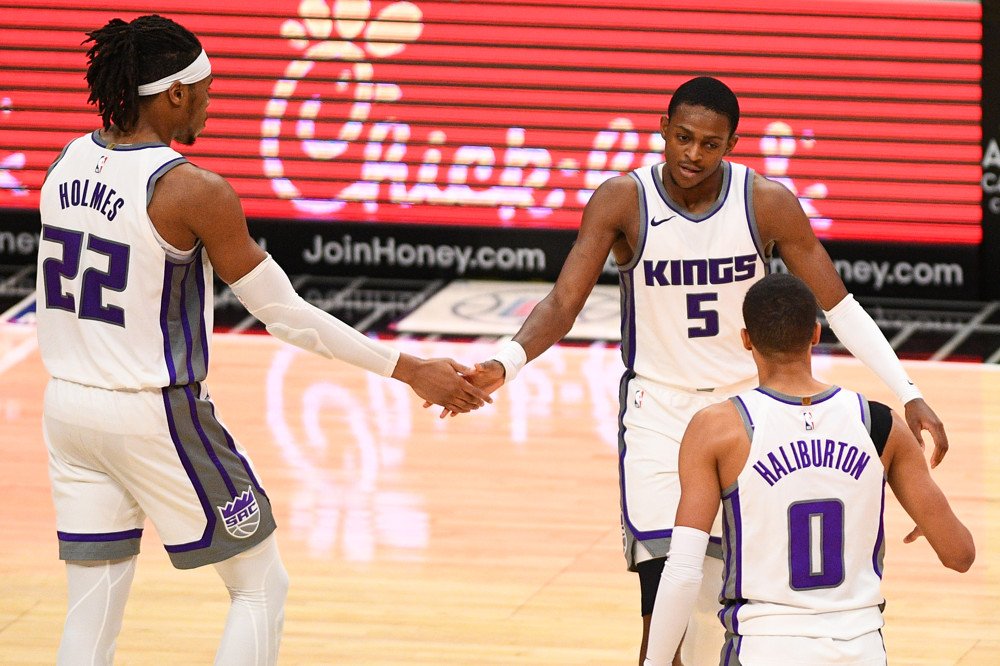 Sacramento Kings at Portland Trail Blazers (-5) – Total: 236.5
SAC: back-end b2b (vs. LAL yesterday)
POR: back-end b2b (vs. GSW yesterday), 3 games in 4 days
The final pick before the All-Star break will the over on 236.5 points in this Kings-Trail Blazers matchup. For one, these two teams are part of the grouping of the three worst defensive efficiency teams in the NBA- POR: 28th, SAC: 30th. In addition, three of the last four meetings between the teams have gone over the total.
This will be an intense battle between Damian Lillard and De'Aaron Fox. That back-and-forth duel should lead to a frenetic pace and keep plenty of points on the scoreboard. Don't forget, Kings' games go over the total at the second highest rate (68.6%) in the NBA this season.
Betting Pick: Over 236.5 points
---
Don't keep playing at average sportsbooks! Find the best basketball betting sites that bring you closer to the action.
---