Wednesday's six-game NBA slate will get us over the hump in the week once it's finally done. Tonight's national-TV doubleheader will be handled by ESPN, featuring the Washington Wizards at Atlanta Hawks & Portland Trail Blazers at Utah Jazz. Good news, folks! Both games will be covered in today's article.
Last night, I struggled mightily on a rare 0-3 night, dropping my season-long record to 118-88-2 ATS (57.3%). Here are three more free NBA picks to get things back on track.
---
Don't miss the chance to double your bankroll tonight! Our NBA betting sites guide lists the top free bet offers from the best sportsbooks around!
---
Table of contents
---
Washington Wizards at Atlanta Hawks (-6.5) – Total: 240.5
WSH: normal rest
ATL: normal rest, front-end b2b
We just saw these two teams play the other night, with the Hawks winning a tight one-point game. It's certainly interesting to see ATL favored by so much, especially given how well Washington has played of late. In fact, the Wizards are 16-4-1 ATS over the last 21 games. Of their last four losses, three have come by a point and the other was a three-point loss in OT.
Betting Pick: Wizards (+6.5)
---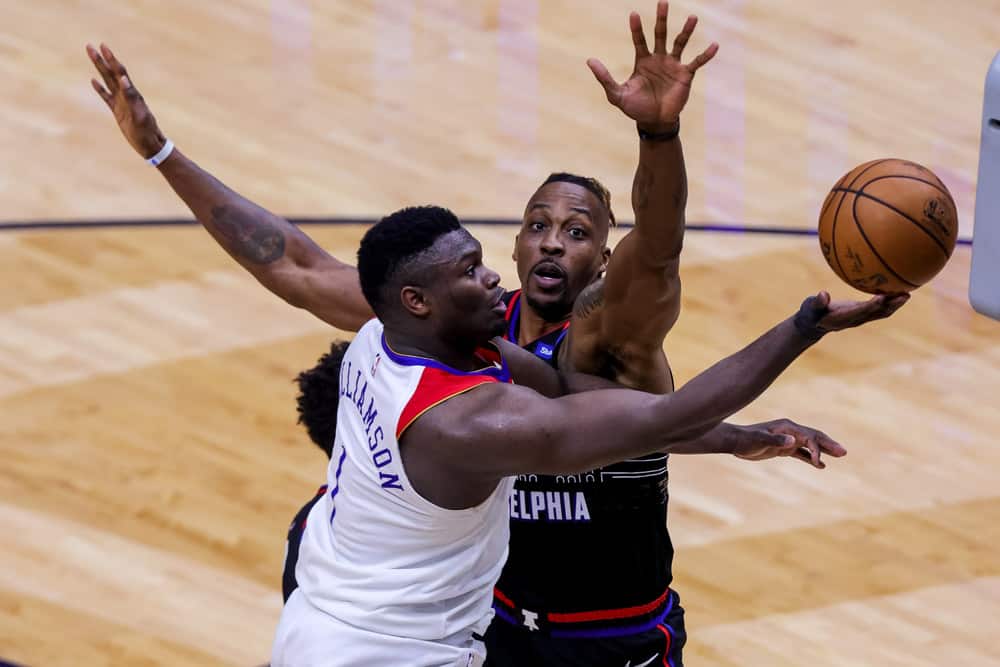 New Orleans Pelicans at Dallas Mavericks (-10) – Total: 224.5
NOR: 3 in 4, 4 in 6 (all on road)
DAL: back-end b2b (@MEM yesterday), 3 in 4, 4 in 6, 5 in 7
I know the Mavs are going to screw me yet again, but I have to go with the Pelicans here. In addition to performing worse at home, Dallas is playing its second game in as many nights and the fifth in seven. Those numbers on the Mavs at home are 14-20 ATS and 9-16 ATS as a home favorite. Meanwhile, the Pelicans have steady road numbers at 18-16 ATS and 11-9 ATS as a road underdog. These 10 points could be too much to cover for the Mavs after a dreadful performance last night.
Betting Pick: Pelicans (+10)
---
Portland Trail Blazers at Utah Jazz (-2.5) – Total: 235.5
POR: 4 in 6, front-end b2b (@PHX tomorrow)
UTA: normal rest
One of the best pieces of advice I ever received in sports betting is: "If it looks too good to be true, it usually is." I present to you, the Trail Blazers +2.5. This has been a solid road team (21-13 ATS) and road underdog (10-7 ATS), so I don't think they'll have much of a problem in Utah tonight. Of course, the Jazz hold the NBA's best record at 50-19, and that may not give people the most confidence in the world. However, it's the final week of the regular season, and the 2.5-point spread does seem like they could mail it in late, or something else that's unusual is on the horizon.
Betting Pick: Trail Blazers (+2.5)
---