After a night where there were no NBA Playoffs games, we finally have some basketball back on the court. Tonight's matchup is Game 2 of the Western Conference Finals, between the Los Angeles Clippers at Phoenix Suns (9 p.m. EST, ESPN). The Suns won Game 1 by the score of 120-114 and will now look to take a 2-0 lead in the series.
After an 0-2 Friday night, my playoffs record now sits at 23-25-1 ATS after a 57% regular season. Here's another free NBA betting pick to get things back on the good foot.
---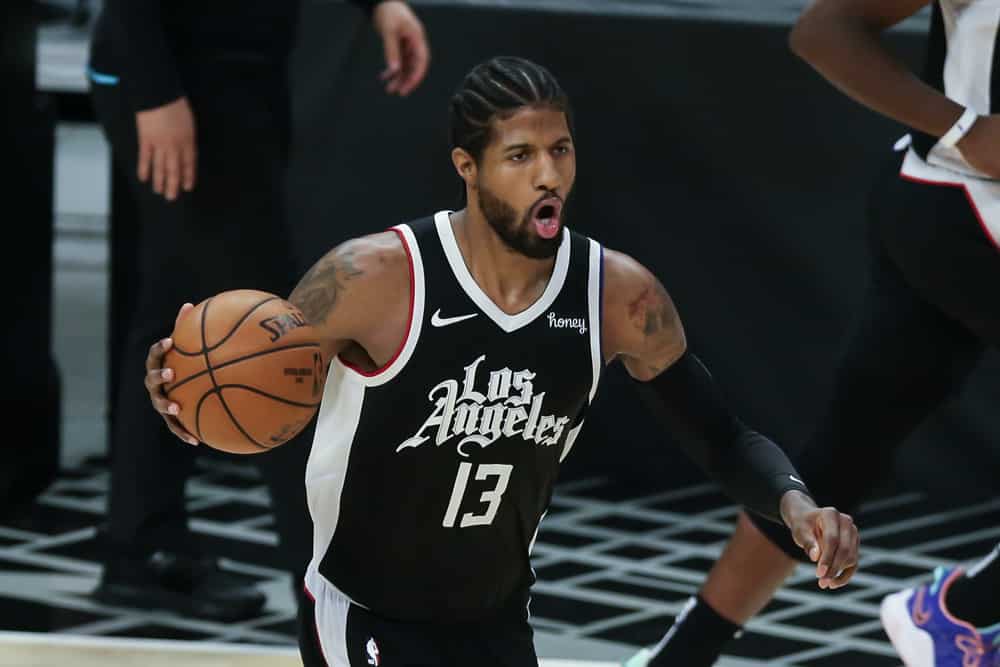 Los Angeles Clippers at Phoenix Suns (-5) – Total: 224
I picked the Clippers in Game 1 and have no problem going back there tonight. While LA is still without Kawhi Leonard, Phoenix will be without Chris Paul; personally, I feel like that is a much greater loss. Of course, that theory didn't work itself out in the series opener, but that's why it's a best-of-seven series.
Devin Booker was a man amongst children in Game 1, finishing with 40 points, 13 rebounds and 11 assists. Clearly, the absence of CP3 did not affect him in that one. Although, the Clippers are a well-coached team, and I would imagine they start throwing multiple bodies at Booker with a little more intel.
Terrence Mann was noticeably absent in Game 1, after scoring 39 points in the second-round series clincher against the Jazz. He's not a guy that would typically post huge numbers all season, but you'd think he would take more than four shots after a performance like that. At the end of the day, though, Paul George will have the most say in what happens at the offensive end.
Looking at the betting landscape, there's not a lot of information to take away. As of 11 a.m. EST, the number of bets is evenly split at 50/50 while the Clippers are getting 54% of the money wagered at NBA betting sites. Without a doubt, we'll see some of those numbers change throughout the day. However, it's interesting to note the Clippers got a +0.8 on their implied team total while the Suns got a -0.8 decrease.
Betting Pick: Clippers (+5)
---
NBA Playoffs Pick 6 – Do you have what it takes to win?
Put your knowledge to the test with our free-to-play pick 6 contest. Make 6 correct NBA picks to win an exclusive prize!