Week 9 of the NFL season will get a lid on it when the New England Patriots face the New York Jets on Monday Night Football. Neither team has won a game in their last four tries, so just be prepared for a less-than-stellar battle this evening.
In this article, I will identify the best value in the Jets-Patriots prop bets market according to the odds at Bet365. As usual, readers can get up to $100 in Free Bets when they use my Bet365 Bonus Code – SIDES.
---
The matchups going under the microscope:
---
| Teams | Spread | Moneyline |
| --- | --- | --- |
| NE | -10 | -450 |
| NYJ | +10 | +350 |
---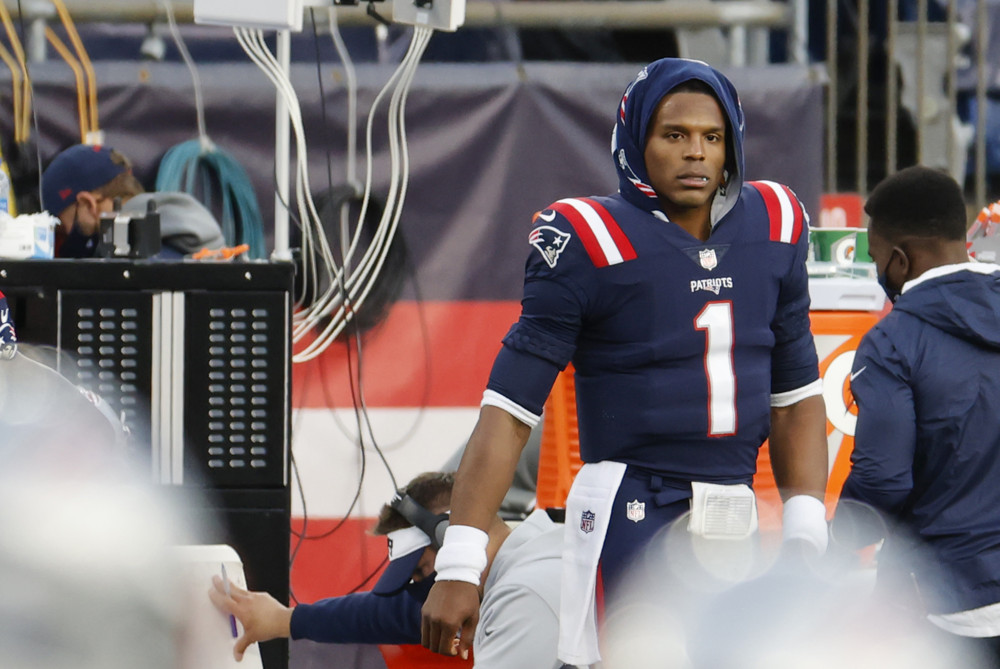 Cam Newton – Over 49.5 Rushing Yards (-120)
Newton has only passed for 200+ yards once in six games this season. Taking it to the ground has been much more effective, running for 47+ yards in all but two times in 2020.
Let's be frank- the Jets are not trying to win football games; they would feel very happy getting Trevor Lawrence in April. A win tonight would put the Patriots within striking distance of making the playoffs, two games behind the Raiders, Dolphins, Browns, Colts logjam at the bottom of the AFC.
With all of that being said, it'll be a series of slow methodical drives that lead New England to success. Those Newton QB draws up the middle are a lot more efficient than they look on your television set. A similar type of QB in Josh Allen already had games of 57 (14 attempts) and 62 yards (11 attempts) while Kyler Murray had 31 (nine attempts).
---
Jamison Crowder – Over 4.5 Receptions (-150), Over 53.5 Receiving Yards (-120)
One thing I've always been astounded by in the prop betting market is the lack of transparency. I don't know if sportsbooks think people will shy away from bets with heavy juice, but these numbers tell a story all too often – it's one of success.
Crowder will come back to the lineup after his second two-game absence stint of the season. When healthy, he's been incredibly productive, giving us at least seven catches and 10 targets in all four of his games. Not to mention, Crowder has exceeded 100 yards in three of those four games.
While the Jets aren't trying to win games, they'll have some fun in the passing game. Crowder is really showing his value this season and will be happy to do so once again in primetime.
---
Damien Harris – Under 53.5 Rushing Yards (-120)
This number is set in an intriguing spot, considering Sony Michel will return to the Patriots lineup. Harris has two 100-yard games under his belt over the last four games and another one for 58 yards.
Tonight will be the first time that Harris shares the backfield with other guys like Michel, Rex Burkhead and James White- the latter of whom is used specifically in passing situations. There are a lot of touches that need to go around, and I'm not entirely sure that Harris will be working in a lucrative role.
Surprisingly, the Jets have only allowed three players to have what we'd consider a productive game (90+ rushing yards). With so many mouths to feed, I don't think Harris will be hitting the mark.