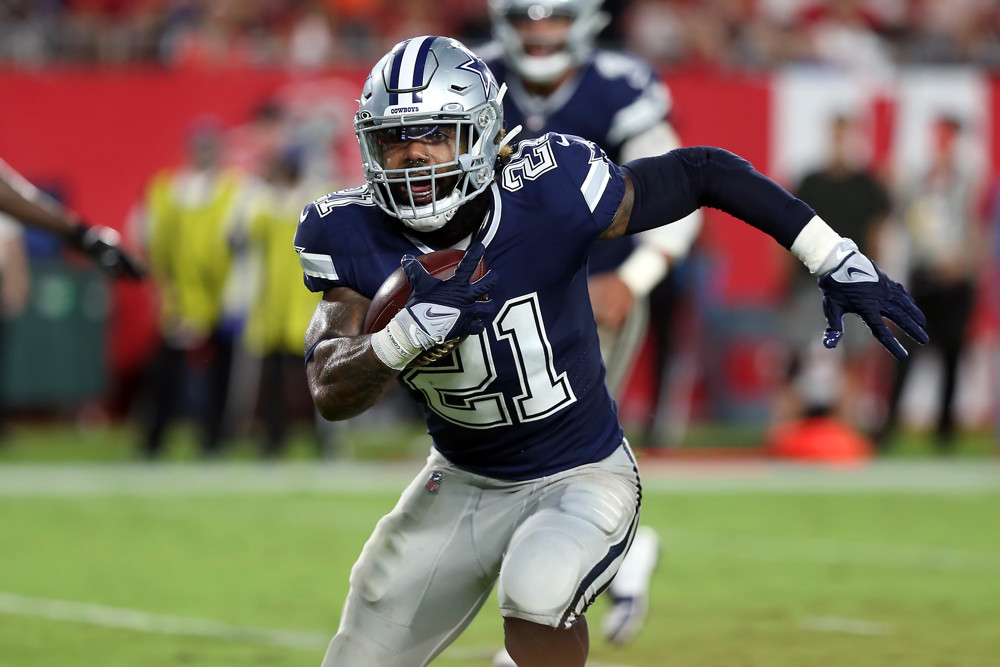 Week 3 of the NFL season ends with a fantastic NFC East matchup on Monday Night Football between the Philadelphia Eagles and Dallas Cowboys. Both teams sit at 1-1, so the winner of this game will be in sole possession of first place in the division. In this article, I will choose the three most profitable MNF prop bets on the market, using the odds from Caesars Sportsbook.

MNF Prop Bets Week 3: Eagles at Cowboys
---
Same Game Parlay (Get +325 at Caesars Sportsbook)
– Eagles Alternative Spread (+4.5)
– Alternative Total Points (Under 54.5)
– Miles Sanders: Over 59.5 Rushing Yards
As you can probably tell, I think the Eagles will keep this game closer in a lower-scoring affair than most may expect. Of course, we've got two very talented mobile QBs in this one. However, these games between division rivals tend to be lower scoring than usual. In fact, well over 60% of divisional games go under the total. There is also some optimism on the total going under in the betting market, as 66% of the bets are on the over while 75% of the money is on the under. Always follow the money.
In terms of Sanders and the Eagles, I do believe they'll try and control the game by running the football. In looking at some of these prop bets on the QBs, all the juice is on the under – and let's also not forget about where I said the money was going. The Cowboys have only allowed a total of 147 rushing yards in their first two games, but they did face the Tampa Bay Buccaneers and Los Angeles Chargers- two teams much more focused on the pass. Sanders is getting new opportunities with a new coach in town, so look for him to turn it loose in primetime.
Ezekiel Elliott – Over 15.5 Rushing Attempts (Get +105 at Caesars)
I understand that Tony Pollard is now a thing, but let's not forget about Elliott just yet. In this primetime matchup against an NFC East rival, the Cowboys will certainly want to get their guy going early and often. Zeke only had 11 carries in the season opener against a tough Buccaneers run defense and then had 16 carries last week against the Chargers. I would expect even more opportunities than that on Monday, considering the Eagles' pass defense has only allowed a total of 325 passing yards in their first two games. Don't count Zeke out just yet, especially with slight plus-odds on something as minuscule as carries.
Jalen Hurts – Under 0.5 Interceptions (Get +115 at Caesars)
Hurts has yet to throw an interception this season, and it's not like his style of play is inducive to them either. In the RPO system, he makes a lot of quick and short reads for slants. The one exception to this thought process, of course, is the emergence of the Dallas defense this season. Over the first two games, the Cowboys have four interceptions (three, if you don't count a Tom Brady Hail Mary pass at the end of the first half) and you can tell that there is plenty of potential there. However, I'll take the chance on Hurts at plus-money odds in this matchup and expose the mispricing here, based on the last two games for the Dallas defense.