Our NFL Computer Picks are chosen using an algorithm that analyses historical sports data to give you the bets that offer the best value bets to beat the New Jersey sportsbooks. In this article, we'll provide you with our top Week 15 NFL Computer Picks. These matchups include the Chicago Bears at Green Bay Packers, Cincinnati Bengals at New England Patriots and Minnesota Vikings at Los Angeles Chargers.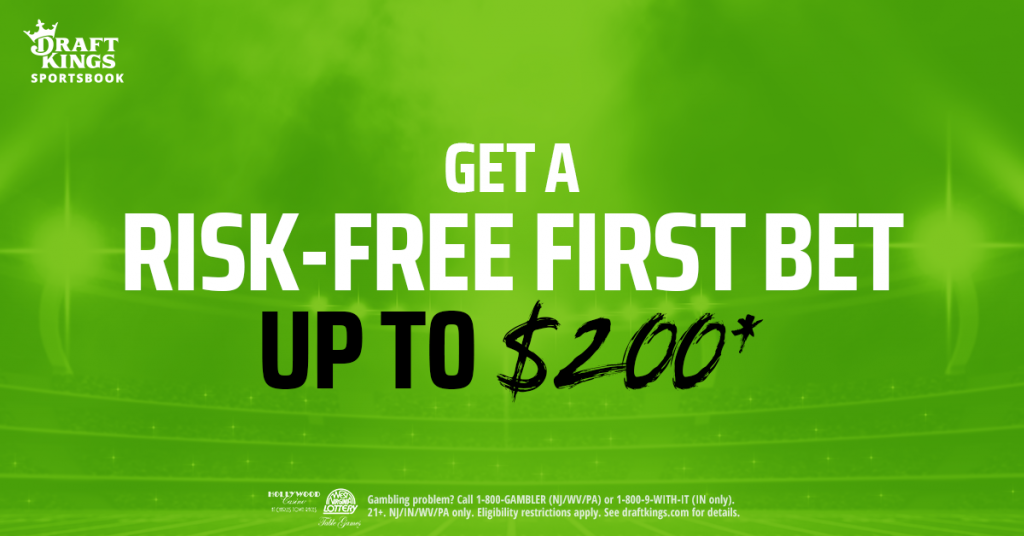 Computer Picks Week 15
Chicago Bears at Green Bay Packers (-4.5)
Sunday, December 15, 2019 – 1:00 p.m. EST
Week 15 Computer Pick: Packers to cover the spread
It'll be a rematch from the season-opening game between the
Chicago Bears and Green Bay Packers. It was the Packers coming away with the seven-point
victory back in September, and we like them to do the same (or even better) in
this matchup. Our betting pick is for the Packers to cover the 4.5-point spread
against the Bears.
Week 15 Betting Line: Bears at Packers
The line on this game actually started at Packers -7 at some
books, so to see all the way down to -4.5 is somewhat interesting. After all,
the Bears have been beating up on a bunch of weaker teams while the Packers haven't
necessarily played at the top of their game. With the movement, we're seeing
the public money essentially split down the middle and the Packers getting a
little more than 60 percent of all money wagered. Having the line move down to -4.5
is certainly appealing to us, and it probably wouldn't even be a terrible idea
to buy an extra half-point and make it Packers -4.
Bears Betting Form
Only one of the Bears' seven wins have come against a team
with a winning record – the Vikings, in Week 4. Nonetheless, QB Mitch Trubisky has
been solid with nine total touchdowns over the last three games – all Bears'
wins. He could, however, be without WRs Tyler Gabriel and all-world return
specialist Cordarrelle Patterson.
If the passing game can't get going, it'll be a long day for
the Bears. Their running attack ranks fourth-worst in the NFL with 84.8 yards
per game. RB David Montgomery hasn't had a particularly good rookie campaign
and Tarik Cohen is used more as a pass-catching weapon out of the backfield.
The absence of LBs Roquan Smith and Danny Trevathan would be
a burden for the Bears defense. Smith tore a pectoral muscle last week and will
miss the rest of the season. Trevathan hasn't suited up since Nov. 10 with an
elbow injury. This unit still ranks fourth in the NFL with 17.8 points allowed
per game and 10th in yards allowed with 326.5 yards per game.
Packers Betting Form
The Packers still maintain that narrow lead in the NFC North. Before they take on the Vikings next week on Monday Night Football, the Packers will need to take care of business against this stingy Bears team.
QB Aaron Rodgers led the team to victory in the first meeting between the teams, but it wasn't pretty. In fact, it really hasn't been pretty for Rodgers at all of late. Aside from the four-TD game at the Giants, Rodgers hasn't thrown multiple TDs in four of the last five games. He'll certainly be looking for WR Davante Adams in this one.
We do believe Rodgers will be able to move the ball
somewhat, but it's RB Aaron Jones that could end up having the biggest impact
for the Packers. It won't come easy, though, as the Bears are only one of eight
NFL teams that are allowing under 100 yards per game on the ground this season.
After a couple of minimal performances, Jones had 192 total yards (134 rushing,
58 receiving) last week against the Redskins. With the injuries to those Bears'
LBs, things might end up working out.
The Packers defense has played well in each of the last two
weeks, albeit against lesser opponents. Back in Week 1, this unit absolutely dominated
the Bears for the entire length of the game. Trubisky has certainly improved
since that last meeting, but he also hasn't seen a defense like this since the Week
11 matchup against the Rams – they scored seven points. Given the low total on
this game, we expect the Packers defense to be dominant once again.
Week 15 Computer Pick: Packers (-4.5)
The temperature is expected to be just under 20 degrees, which both teams are used to. However, we feel like the Packers are more equipped on offense and aren't missing key linebackers on defense like the Bears are. Look for the Packers' defense to have another dominating performance against the Bears that leads them to victory.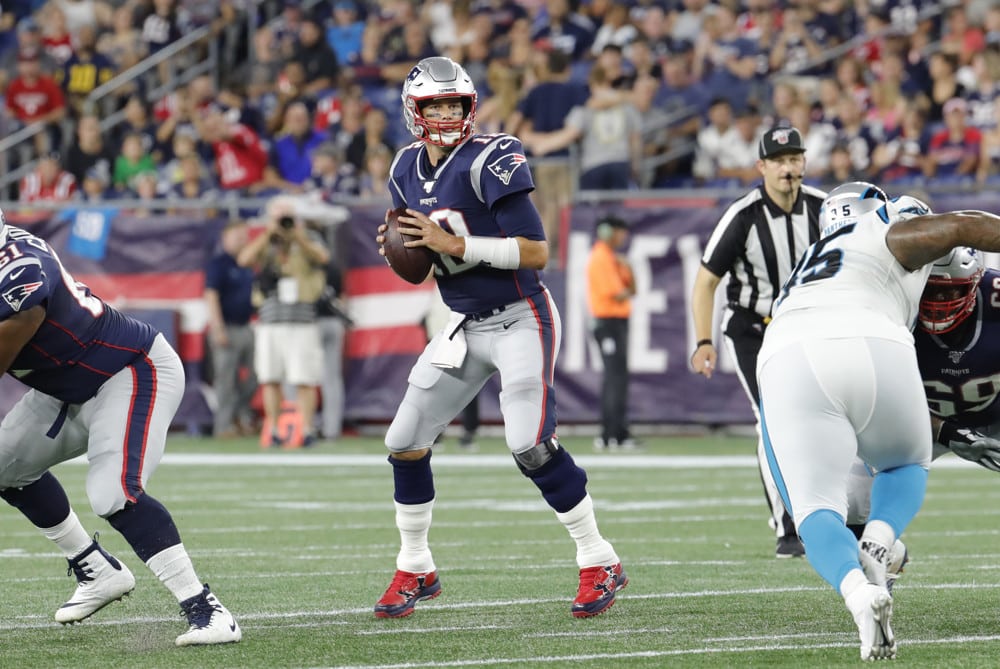 New England Patriots (-9.5) at Cincinnati Bengals
Sunday, December 15, 2019 – 1:00 p.m. EST
Week 15 Computer Pick: Patriots to cover the spread
There has been a lot more hype than usual for a game between
the New England Patriots and Cincinnati Bengals. Thanks to Patriots' staff
members filming the Bengals sideline, we now have another conspiracy theory
lining up for the league's most hated team. Nonetheless, our betting pick is
for the Patriots to cover the 9.5-point spread against the Bengals.
Week 15 Betting Line: Patriots at Bengals
There shouldn't be any surprise that the Patriots are receiving
tons of backing in this matchup. To be exact, 86 percent of public bets and 82
percent of all money wagered is heading in their direction. The spread does
seem a bit light, considering the Patriots have lost two straight games coming
into this one. Not to mention, the Bengals are one of the worst teams in the NFL.
Perhaps, the Patriots' struggles are more real than we all realize.
Patriots Betting Form
As we just mentioned, the Patriots will be looking to avoid
a three-game losing streak. The offense just simply doesn't have as many weapons.
Tom Brady is essentially throwing to WR Julian Edelman, RB James White and a
bunch of orange parking cones. However, in this matchup against the Bengals,
look for them to get back on track before their big matchup next week against
the Bills. After all, Cincy is allowing the second-most total yards per game (399.5)
this season.
The Patriots defense ranks best in the NFL for yards per game (264.8), points per game (12.9) and interceptions (21). Not to mention, they have 10 fumble recoveries, which is tied for fourth-most. While the Bengals have gone back to their old QB and looked serviceable over the last few weeks, this is a much different animal they'll be facing. Look for the Patriots to take their frustrations out on a lesser Bengals team and win this game going away.
Bengals Betting Form
The Bengals have actually played some competitive ball over
the last four games, winning one and losing the other three by single-digits. We
can attribute this to overrated opponents and renewal to running the football. In
fact, RB Joe Mixon has the third-most rushing yards (355) in the NFL over the
last four weeks.
Cincy went back to Andy Dalton at QB two weeks ago, and that's been doing wonders for the offense. For the first time all season, the Bengals were able to score 20+ points in consecutive games.
Dalton will be without the services of WR Auden Tate, who sprained his MCL and landed on the season-ending injured reserve list. However, they did get WR John Ross back for the first time since Week 4. Plus, Cincy has been missing its best wide receiver, AJ Green, all season.
As we mentioned, the Bengals have one of the worst defenses
in football. This is a good chance to see where they stand going forward, but
this game is incredibly important to the Patriots. We should see them heavily
outmatched in this one.
Week 15 Computer Pick: Patriots (-9.5)
There's no way the Patriots are going to lose three games in
a row, especially in this matchup against the Bengals. New England has been
handling these subpar teams with great regularity this season, and this will be
yet another chance to do so. Cincy is 1-5 ATS at home this season, which further
illustrates how bad of a spot it's in.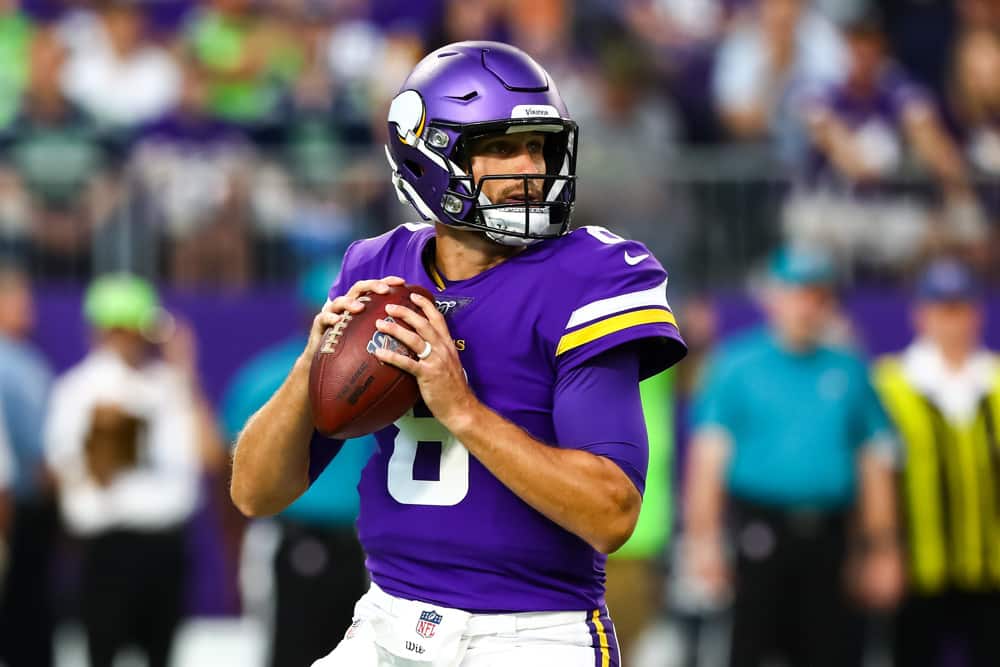 Minnesota Vikings (-1.5) at Los Angeles Chargers
Sunday, December 15, 2019 – 4:05 p.m. EST
Week 15 Computer Pick: Vikings to cover the spread
The Minnesota Vikings will look to improve their playoff
positioning when they hit the road to face the Los Angeles Chargers. This trip
out West proved to be a dubious task for the Green Bay Packers just a few weeks
ago, but we have faith in the road favorites in this matchup. Our betting pick
is for the Vikings to cover the 1.5-point spread against the Chargers.
Week 15 Betting Line: Vikings at Chargers
While this line certainly raises some eyebrows, there is no
shortage of backing on the Vikings. In fact, a little more than 70 percent of
the public bets and all money wagered are heading in that direction. Going with
the mass amounts of public bettors has proven to be the wrong path in the past,
but we're placing our faith in the actual matchups of this game. Under head
coach Mike Zimmer, the Vikings are 35-18-1 ATS as favorites and 41-17-1 ATS in
non-division games.
Vikings Betting Form
QB Kirk Cousins could finally get WR Adam Thielen back for the first time since Week 9. That would be a huge addition to this Vikings attack that looks capable of making a huge playoff run if all goes well. Thielen participated in all of the team's individual drills on Thursday, so that's certainly a positive sign for Sunday.
As for Cousins, he's been fantastic in 13 games with 24 TD-4 INT. That fluky interception at Seattle two weeks ago was the first time Cousins threw an interception since Oct. 13.
RB Dalvin Cook is tied for the NFL lead in rushing TDs (13)
and has the fourth-most rushing yards (1,108) with a zaftig 4.6 yards per
carry. He could have a much larger role this week, considering backup RB
Alexander Mattison didn't practice on Wednesday or Thursday.
The Vikings defense is one that can make life difficult on opposing offenses — even when not playing at U.S. Bank Stadium. However, they'll need to improve against the pass if they want to keep those lofty title aspirations. Forcing pressure on the QB is certainly one way to get it done, but doing that and making tackles is crucial to keeping the Chargers off the scoreboard.
Chargers Betting Form
QB Philip Rivers certainly won't be taking this game
lightly, even though his team is out of the playoff race. This is a guy that
would run through a brick wall for his team, so spoiling the Vikings home-field
and playoff possibilities is good enough. However, that type of attitude could
get Rivers in trouble against this rugged secondary. Too many interceptions and
casual mistakes have been made by Rivers this season, and the Vikings certainly
have the personnel to make him pay. This isn't the Jaguars they're facing this
week.
The Chargers defense got a major upgrade when S Derwin James
returned recently. Well, the pass defense was already rocking and rolling, but
getting him back makes them even more deadly. Los Angeles is allowing the
fourth-fewest total yards per game (304.8). However, the Vikings can certainly
pound the rock and keep this Chargers defense guessing.
Week 15 Computer Pick: Vikings (-1.5)
This will undoubtedly be a tight game for most of the afternoon, considering both teams rank in the Top-10 of points allowed this season.
However, we do like the Vikings to actually score TDs in this game while the Chargers could be relegated to field goals. Minnesota sits one game behind Green Bay for the NFC North lead, with a large matchup looming next week on Monday Night Football.
Some may say the Vikings could get caught looking ahead, but we think they'll have plenty of motivation to take care of business on Sunday. This is a team good enough to win the Super Bowl.