Whether you're a fan of the San Francisco 49ers, Kansas City Chiefs or neither team at all, Super Bowl prop bets are a good way to make some extra money. Now that we're in the final week of the NFL season, some bettors may not be satisfied with simply betting on the game itself.
There are all sorts of in-game prop bets to wager on, and even some that have nothing to do with the game at all. Now then, let's take a look at some that could have you jumping for joy, including one that will take place before the game even starts.
We spoke to the people over at DraftKings, who priced up our top Super Bowl prop bets and provided the odds in this article. New customers can get a bonus up to to $1000 on Super Bowl LIV.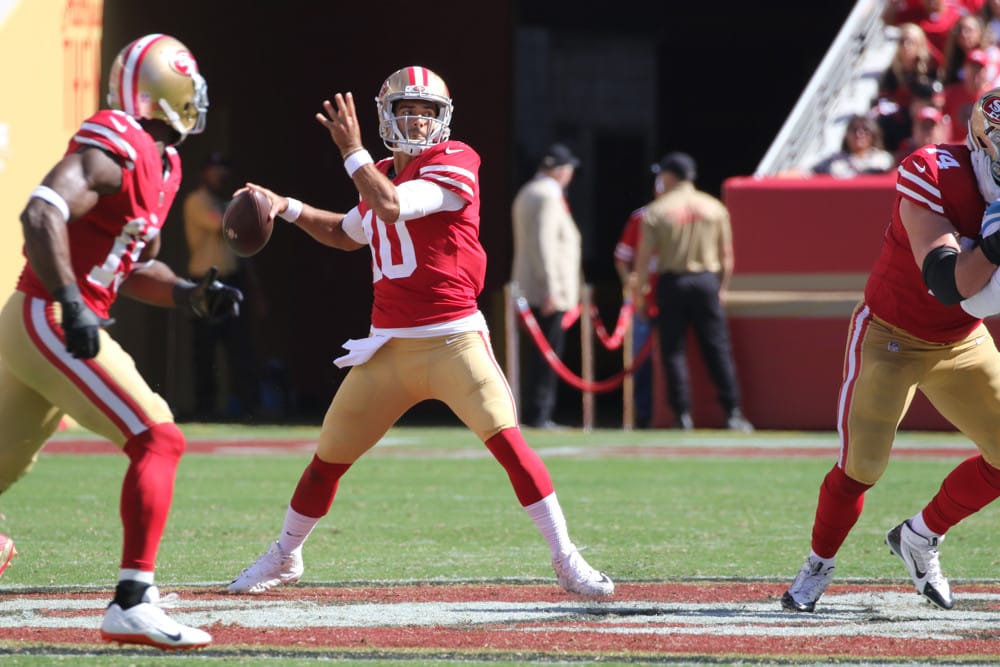 Best Prop bets for
Super Bowl LIV
Coin Toss: Tails (-103)
In 53 Super Bowls, tails have the winning edge by the slight margin of 28-25. Although, tails have been the winning side in five of the last six years. There is some theory here, though, as the tails side will typically have a bigger and heavier logo emblem on it. That could allow the heavier object to fall flat, and thus be the winning side.
Have you ever heard the saying, "Tails never fails?" Well, with PointsBet you can't lose if you bet on the coin toss! PointsBet will give new customers their money back when they place a Bet on the Coin Toss Result market. If your bet loses, get money back as an In-Play Bonus up to $25 to use on the Super Bowl. Plus, new customers can sign up today and claim two risk-free bets up to $1000.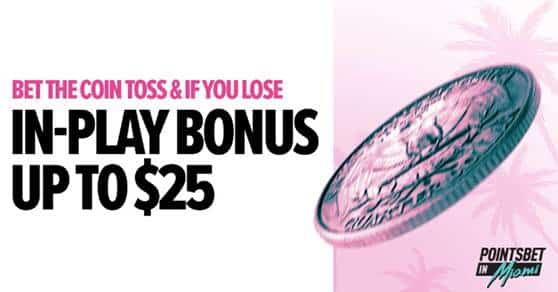 George Kittle – Over 73.5 receiving yards (-112)
The Chiefs allowed the third-most receptions to tight ends during the regular season and allowed a total of nine in their two playoff games. Kittle is far better than any tight end the Chiefs have faced this season and that'll certainly show in this matchup.
Therefore, rather than take Kittle's prop on 5.5 catches (over: -155), we can save some of the juice and go for the yardage on this one. The 49ers will undoubtedly have to throw the ball against KC, especially if the Chiefs missing RB Tevin Coleman.
One of the best caveats about Kyle Shanahan is that he does wonders with extra time to prepare. Look for him to draw plenty of plays up to get Kittle open in space to rumble downfield with the ball. During the regular season, Kittle had eight games (out of 14) with 70+ receiving.

Tyrann Mathieu Interception (+800)
While the 49ers may have the better defense overall, Honey Badger is the best playmaker on either defense. Jimmy Garoppolo hasn't needed to throw the ball much in the postseason, but this matchup against KC will certainly make him do so in this game.
Mathieu had four interceptions during the regular season and has a knack for coming with mega-performances in these big games. While it is a high-risk bet, we do believe that Mathieu could certainly pick off one of these passes from Jimmy G. San Fran's golden boy was picked off 13 times during the regular season and once in the playoffs.

Position of MVP Award Winner – Tight End (+900)
This is probably one that you put $10 down on and hope that a tight end wins Super Bowl MVP for the first time ever. Nonetheless, these are pretty favorable odds, considering the best two best tight ends in football are playing in this game.
As we mentioned earlier, we love the prop bet for Kittle eclipsing the 73.5-yard mark, but let's not forget about Travis Kelce either. In the AFC Divisional Round, Kelce was dominant with 10 catches on 12 targets for 134 yards and three touchdowns. Kelce does have -106 odds to reach the end zone and fairly decent +475 odds to do it twice or more – and the better quarterback in Patrick Mahomes. We'd say we're at least on the right track with this one.