Super Bowl LV between the Kansas City Chiefs and Tampa Bay Buccaneers has everything we're looking for in a viewing experience. Both teams have all-time great quarterbacks and explosive supporting casts that'll likely put a ton of points on the board. Those of us in pools with boxes/numbers will certainly be on the edge of our seats waiting out every scoring play.
In this article, I will identify the best value in the team prop betting market from Super Bowl LV between the Buccaneers-Chiefs.
---
Team Super Bowl Props
---
Supercharge your Super Bowl Bets
There are loads of great sports betting offers around right now from the best NFL betting sites. But we have an exclusive $500 free bet offer from William Hill sportsbook. Use our exclusive promo code TS500 to get $500 in free bets.
---
Kansas City Chiefs at Tampa Bay Buccaneers
Sunday – February 7th, 2021
6:30 p.m. EST | Watch: CBS
Raymond James Stadium – Tampa, FL
This Super Bowl will certainly have a different feel to it, with the crowd size minimized to about 22,000 fans. But this will also be the first time that a team (Bucs) will be hosting the big game at their home stadium (Raymond James Stadium). In a time where nothing seems odd anymore, it was fascinating to see that trend finally broken.
These two teams met back in Week 12, with the Chiefs winning a close 27-24 battle on the road against the Bucs. In that game, Tyreek Hill went bananas with 13 catches on 15 targets for 269 yards and three TDs, most of which came in the first half. Additionally, Patrick Mahomes had a big day going 37-49 for 462 yards and three TDs.
The Chiefs have been installed as three-point favorites (-3) with the moneyline odds at -165 to win the game outright while the Buccaneers have +145 moneyline odds to win. In addition, the total currently sits at 56.5 points.
| Teams | Spread | Moneyline |
| --- | --- | --- |
| KC | -3 (-110) | -165 |
| TB | +3 (-110) | +145 |
| Total | 56.5 points | |
---
First Tampa Bay Buccaneers Player With a Reception
Rob Gronkowski (+750)
Gronkowski was limited to only one catch in the NFC Championship Game, but it was a big one. The 29-yard catch on a 2nd-and-11 screen play led the Bucs to a field goal that made it 31-23. With Gronk getting only two catches in the team's three playoff games, I feel like this sets up perfectly for a "they forgot about me" spot in the Super Bowl. Let's not forget, Gronk has been magnificent in his last three Super Bowl appearances, combining for 21 catches on 32 targets for 271 yards and three TDs.
This is a guy who knows all about the big spot, and there are a few vacant targets available with Antonio Brown looking doubtful for the big game. It wouldn't surprise me to see Tom Brady hit Gronk on a seam down the middle off play action on the Bucs' first play from scrimmage.
---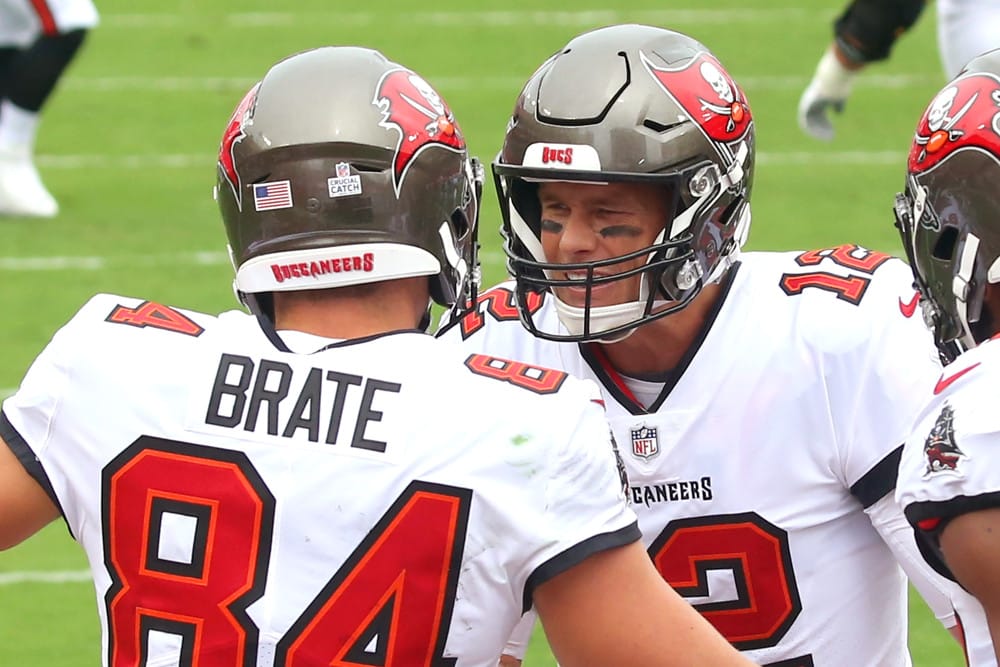 Will Either Team Use All 6 Timeouts in Regulation Time?
Yes (+270)
The amount of knowledge between the QBs and coaches is enough to fill the entire Pro Football Hall of Fame in Canton, Ohio. Depending on how you look at it, that could be a good thing.
It could be argued that both Brady and Mahomes are both perfectionists, so there could be some things to take advantage of with a timeout. There's also the chance that this game will go right down to the wire, and timeouts would inevitably be used in that situation. Watching quite a few Bucs games this season, there have been plenty of times they ran down the play clock before calling a timeout and avoiding the delay of game penalty.
---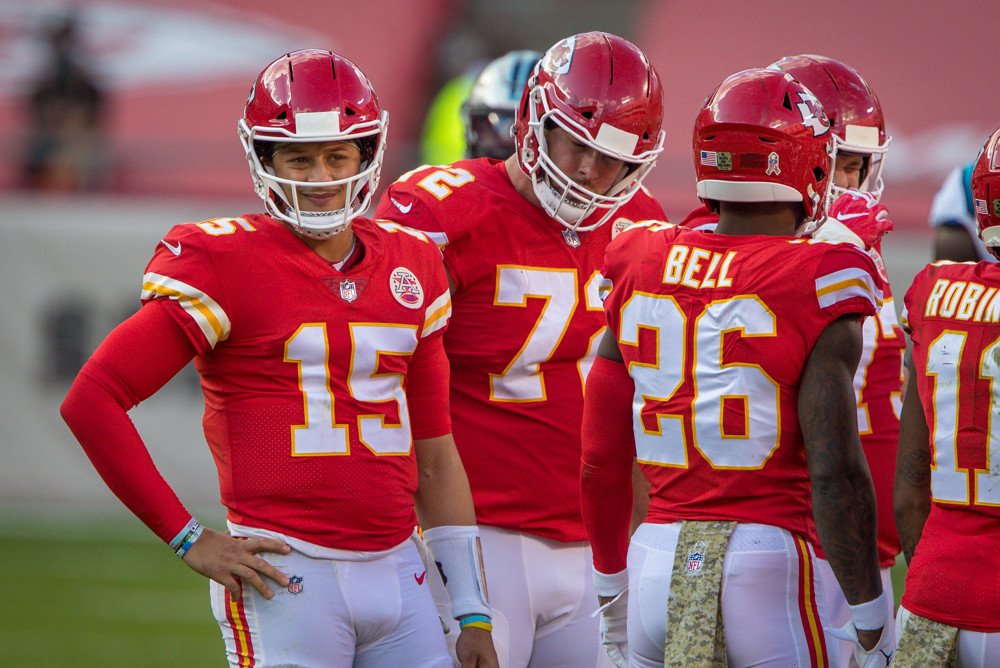 Will KC Chiefs Have a Rushing TD?
No (+170)
This is quite the interesting number, considering KC is going against the NFL's No. 1 run defense during the regular season, No. 2 during the playoffs. And it's not like the Chiefs have an elite RB or a stable of thoroughbred backs.
Perhaps, there is the possibility that Mahomes could run in for a TD. That is the one soft spot that could kill this prop bet, but you are essentially betting against just that. Luckily, the Bucs have a fantastic pass rush and LBs Devin White and Lavonte David to back them up.