As Week 1 of the NFL season arrives, we remember how much we missed the game football. We're all true fans and sports betting fanatics, which means that we can't just bet on the games alone. Oh no, we need to be entrenched in every aspect of the prop bets.
In this article, I'll break down some of the valuable prop bets that can flip a nice return on Sunday and Monday. On Sunday afternoon, the Philadelphia Eagles visit the Washington Football Team while the New York Jets also hit the road for a meeting with the Buffalo Bills. On Monday night, the New York Giants will host the Pittsburgh Steelers in primetime.
---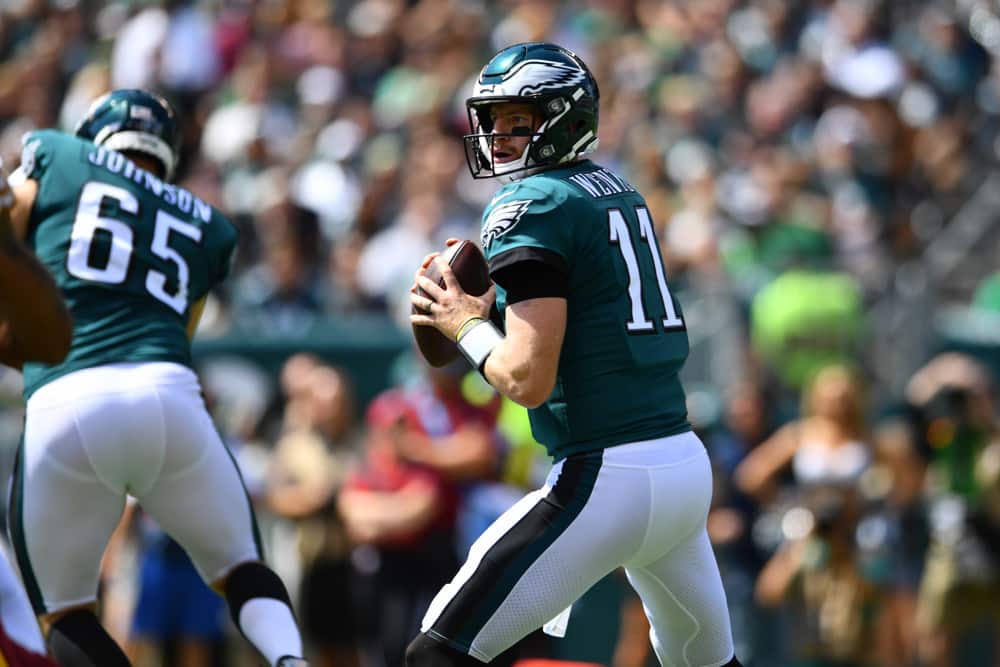 Philadelphia Eagles Prop Bets vs. Washington Football Team
Sunday, 1:00 p.m. EST | Watch: FOX
Washington Football Team – First TD (+120)
I mean, when have the Eagles not gotten off to a slow start? Just last year, we saw this same matchup in Week 1, with the Redskins getting out to a 17-0 lead before finally faltering by the score of 32-27 late. This would be nothing new for Philly, either, as it has a recent history of starting slow in the season opener. It's worth noting, we saw the Houston Texans – which lost to the Kansas City Chiefs – score the opening TD in the only game we've seen so far this season.
Eagles to Win by 1-6 Points (+310)
It's not a bad range for the Birds to win, considering it's the first game of the season – a division one – and everyone will probably be a bit rusty after the unusual offseason. Philly has been successful in this matchup with Washington, winning each of the last six times. I feel pretty confident in an Eagles win here; after all, they are my survivor pool pick this week.
---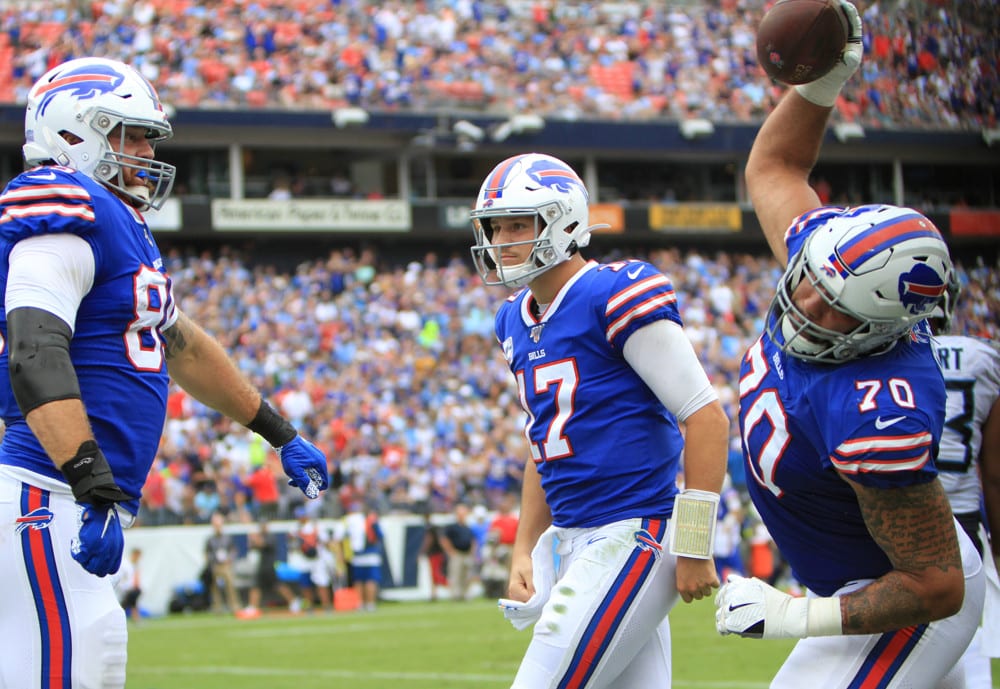 New York Jets Prop Bets vs. Buffalo Bills
Sunday, 1:00 p.m. EST | Watch: CBS
Josh Allen to Score TD – Any Time (+150)
It looks like things will be wet when the Bills and Jets face each other in Buffalo on Sunday. That makes it tougher to rely on the passing attack for either side, and I just have more confidence in the QB Allen over anyone. Buffalo will usually imply a heavy rushing attack anyway, so the odds are definitely in Allen's favor here. There's not much of a payout on the backend, but that's what you get for having the most likely outcome.
Under 19.5 Points – First Half (-106)
As I just mentioned, the weather isn't supposed to be great on Sunday. Looking at a few of the other props for teams TD, it seems plausible to expect a low-scoring first half. Also keep in mind, there hasn't been a preseason for either team – both with newer players – and things could go very slow offensively at the start. We're not laying a lot of money here, so I'll gladly accept this wager.
---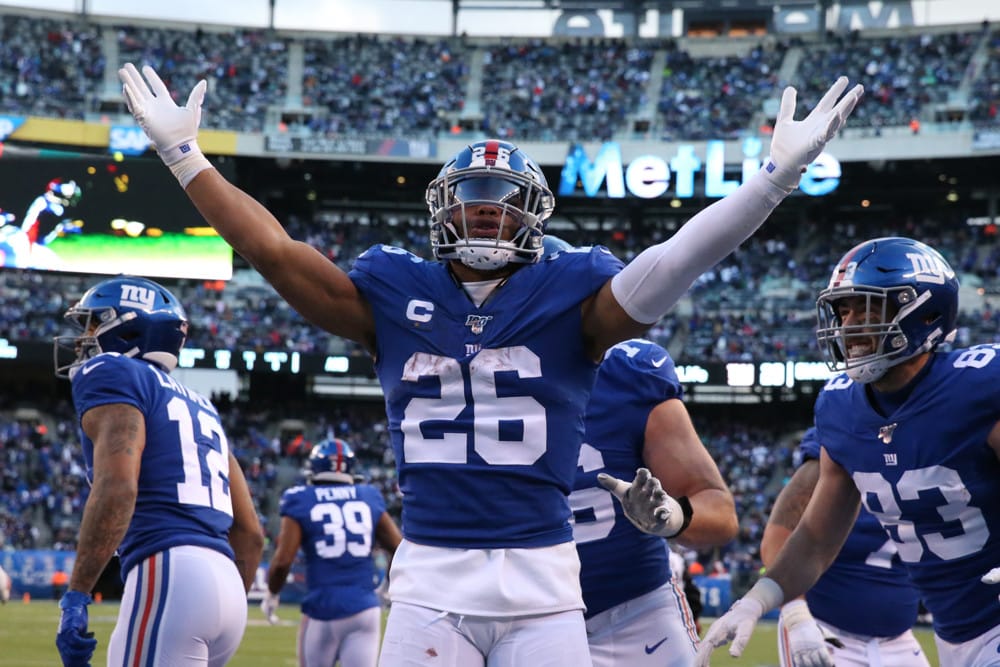 New York Giants Prop Bets vs. Pittsburgh Steelers
Monday, 7:00 p.m. EST | Watch: ESPN
NY Giants – Over 2.5 Total TDs (+138)
Maybe I'm crazy (no, I definitely am), but I really think the Giants offense has a chance to do big things this season. Of course, New York is going against a very good Pittsburgh defense, yet there are very talented pieces in place with Daniel Jones, Saquon Barkley, Sterling Shepard, Darius Slayton and Evan Engram that can get the job done. The Steelers offense should be clicking well, so that would even make the Giants push the ball downfield more so than they initially would have.
Giants Moneyline – First Quarter (+145)
This one is more of a numbers play than looking at actual team data. The spread for the Giants in the first quarter is +0.5 (-124), whereas you can get them on the moneyline at +145. Sure, the game could be tied, but I do like the odds here if the Giants can do something big early on.
Best MNF Betting Offer