The West Qualifying round gets kicked off with a Game 1 matchup between the Chicago Blackhawks and Edmonton Oilers. As the pre-coronavirus standings stood, the Oilers are the No. 5 seed in the conference while the Blackhawks are No. 12. Both teams are fully capable of putting the puck in the net at a moment's notice.
It'll be quite a different scene for the Oilers, who will be playing in their home arena – Rogers Place. This arena would typically be filled with fans but the league's reboot has prevented that from happening. That type of home-ice advantage could still play a role in this outcome.
In terms of public betting, it's a true black-and-white cookie… right down the middle. However, two-thirds of the money wagered is in favor of Edmonton. Considering the Blackhawks have the much bigger fanbase, Saturday's game is all but written in stone – the Oilers will win this game in a high-scoring affair.
Chicago Blackhawks at Edmonton Oilers
West Qualifying – Game 1
3:00 p.m. EST (Watch: NBC)
Starting Goalies
CHI: Corey Crawford (16-20-3, 2.77 GAA/.917 SV%)
EDM: Mike Smith (19-12-6, 2.95 GAA/.902 SV%)
Total: 6 goals| Over: -110 | Under: -110
CHI | Moneyline: +130 | Puck Line (+1.5): -205
EDM| Moneyline: -150 | Puck Line (-1.5): +170
Injury List
CHI: none
EDM: Caleb Jones -D (DTD), Riley Sheahan -C (DTD)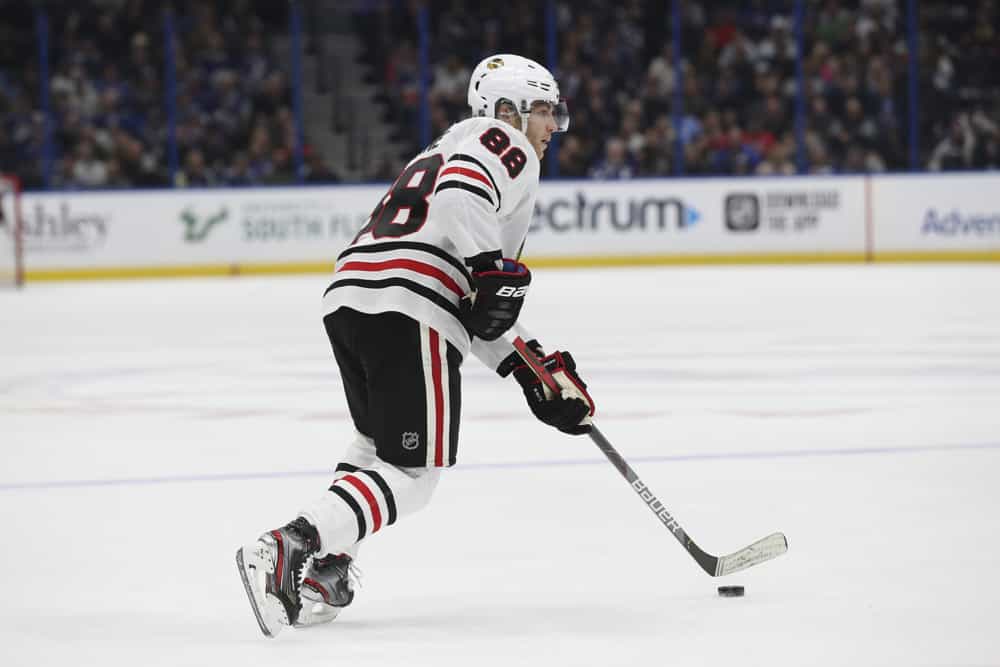 Interesting Stats
During the Regular Season…
The Blackhawks won two of the three meetings. This is likely going to be the most competitive best-of-five series in the opening round, giving us lots of excitement that we've missed over the last few months.
Oilers Atop the Leaderboard
Could it be the second coming of Wayne Gretzky and Mark Messier? Leon Draisatl (43 G, 67 A) and Connor McDavid (34 G, 63 A) are certainly hoping to match that type of production for many years. McDavid only played 64 games this season, so you wonder if he could have overtaken Draisatl at some point.
Betting Picks
Over 6 Goals (-110)
It may seem like this total is too easy to hit, so let's not overthink this one. Both teams aren't great on defense and excel quite mightily at the offensive end. The Oilers have the two best point-getters in the NHL and that'll make everyone be at the top of their game this afternoon. While the NHL has been off for a while, these players' skills will stay strong – especially on offense. Patrick Kane, Dominik Kubalik and Jonathan Toews will be ready to throw plenty of pucks toward the net.