Looking for the best NHL
Betting Picks? In this article, we'll give you our top hockey betting picks for
three games on Thursday, Feb. 6, 2020. These matchups include the Pittsburgh
Penguins at Tampa Bay Lightning, New Jersey Devils at Philadelphia Flyers and
Los Angeles Kings at New York Islanders.
Our NHL Betting Picks will offer you the hockey bets
that offer the best value to beat the New Jersey
sportsbooks.
Jump to:
Pittsburgh Penguins at Tampa Bay Lightning
7:00 p.m. EST
Amalie Arena – Tampa, FL
PIT | Money Line: +143 | Puck Line: -180
– at –
TB | Money Line: -167 | Puck Line: +150
Total: 6.5 goals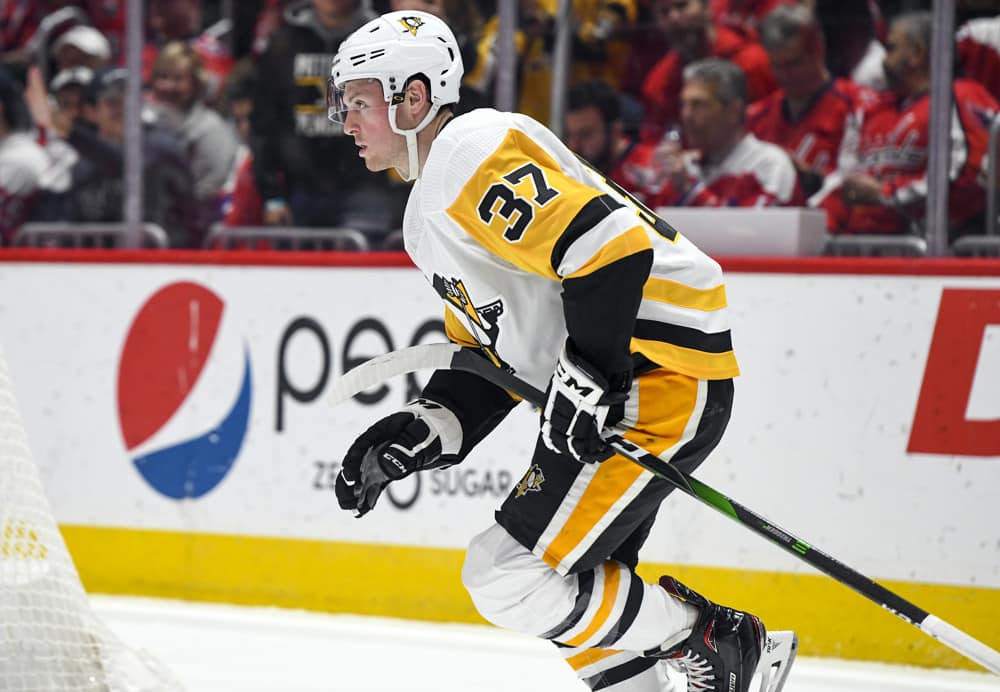 Two of the NHL's hottest teams square off as the Pittsburgh
Penguins travel to face the Tampa Bay Lightning. There will be plenty of star-power
on the ice, so you pretty much know where we're going with this one. Our
betting pick is for the total to go over 6.5 goals. Let's dive into some
numbers to see why we're heading in this direction.
NHL Betting Line: Penguins at Lightning
The 6.5 total shouldn't come as much of a surprise, considering
the amount of firepower on the ice and -120 juice behind the over. Not to mention,
seven of the last 10 Penguins' games have gone over the total. Recent games of
the Lightning haven't been quite as lucky, but their opponents haven't necessarily
been up to the task. Pittsburgh's offensive-minded game should open the ice up
a lot in this game.
Penguins Betting Form
The Penguins are playing great hockey right now, winning
eight of their last 10 games. In fact, they have scored four goals or more in
seven of those 10 games. Pittsburgh is sixth in the NHL, scoring 3.33 goals per
game.
Getting Sydney Crosby back into the lineup certainly helped –
he's scored four goals and notched eight assists in the seven games since
returning after a long absence. Evgeni Malkin still leads the team with 54
points (16 G, 38 A) while Bryan Rust (22 G, 23 A) and Jake Guentzel (20 G, 23
A) aren't too far behind.
In goal, Pittsburgh doesn't have a clear-cut start between Matt
Murray and Tristan Jarry. However, it's been the latter of those two getting
more work after the All-Star break. Adding even more intrigue to the situation
is that the Penguins had three full days off before tonight's game. We'll just
have to wait and see later which one of them is between the pipes.
Lightning Betting Form
While the Penguins are rolling, the Lightning have been doing
just as well. Tampa Bay has won 16 of its last 19 games, scoring four goals or
more in 11 of those games. The Lightning rank third in the NHL with 3.58 goals
per game, most of that coming from the insanely-talented duo of Nikita Kucherov
(24 G, 39 A) and Steven Stamkos (24 G, 33 A). Not to mention, there's plenty of
guys on all four lines that can get the job done. Defensemen Victor Hedman (9
G, 33 A) and Kevin Shattenkirk (7 G, 21 A) are both some of the best blueliners
in hockey at moving the puck.
Andrei Vasilevskiy has won 17 of his last 20 starts and will
undoubtedly be in net tonight. He has, however, showed some signs of being human
lately, allowing at least three goals in three of his last six starts. With the
Penguins coming to town, we'd bet he can do that again. Over his career, Vasilevskiy
is 6-3 with a paltry 3.57 GAA and .896 save percentage against Pittsburgh.
NHL Betting Pick: Over 6.5 goals (-120)
When the teams met back on Oct. 23, the Lightning won by the
score of 3-2. We could very well see this being a 3-3 game going into overtime,
and that would certainly be glorious for this total. Nonetheless, we're
expecting to see a wide-open game with plenty of scoring. Although 6.5 goals are
a lot to score, these two sides have the personnel to do it.
New Jersey Devils at Philadelphia Flyers
7:00 p.m. EST
Wells Fargo Center – Philadelphia, PA
NJ | Money Line:
+190 | Puck Line: -141

– at –

PHI | Money Line: -225 | Puck Line: +118

Total: 6 goals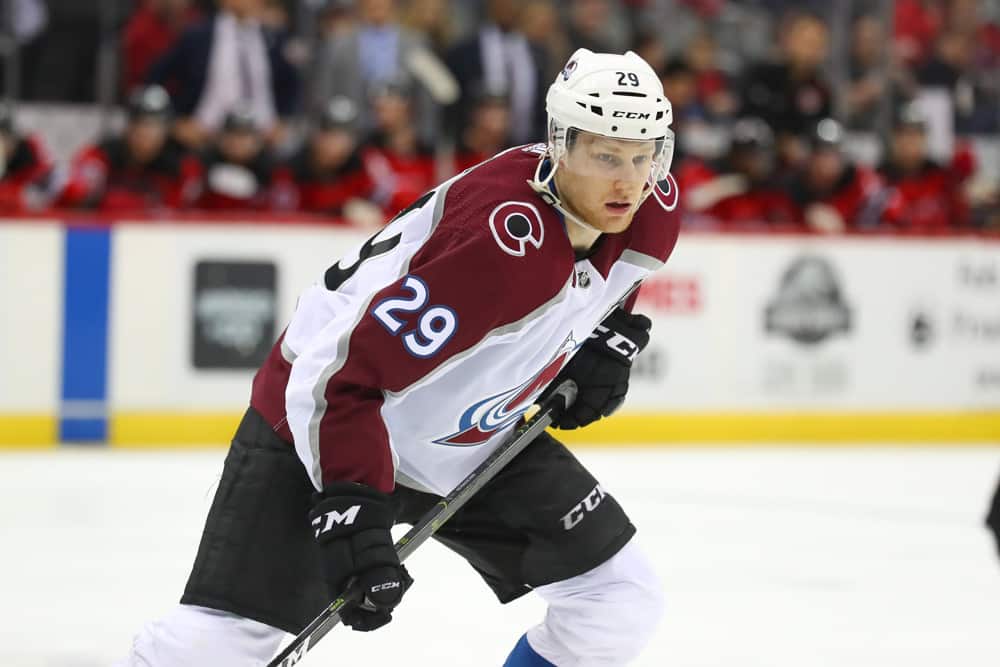 The struggling New Jersey Devils will make the short trip
down I-95 to face the surging Philadelphia Flyers. It has been a one-sided
affair thus far, with the Flyers winning the first two matchups this season.
And that's why our betting pick is for the Flyers to win this game by two or
more goals. We'll take a look at the facts to add more power behind this punch.
NHL Betting Line: Devils at Flyers
Typically, we don't see a lot of puck lines get favorable odds like this at +118. There's a good reason because it's very tough to beat a team in hockey by two or more goals. Well, when teams are playing the Devils this season it makes achieving that feat a little easier. After all, five of the Devils' last nine losses have come by two goals or more.
Devils Betting Form
Things have been rough for New Jersey this season;
particularly, Tuesday's game against Montreal where they blew a three-goal
lead. This is a team that has fought hard over the last four games, but that
fatigue will likely blow up in their face tonight. We're not too big on the Devils
scoring many goals against the Flyers, so we'll spare the details on this
offense. Philly can imply a tough defensive game plan that keeps them scoreless.
MacKenzie Blackwood will likely get the start in net for Jersey.
While he has kept the Devils in some of these recent games, Blackwood has
certainly given up his fair share of goals. In his last five starts, he has
allowed three goals – at least four goals in four of those starts. The Flyers
have scored at least three goals in each of their last five games and in seven
of the last eight.
Flyers Betting Form
As we mentioned, the Flyers have been lighting the lamp
numerous times over the last eight games. In addition, they have been a very
good team at home, going 18-4-4 this season. Philly gets a huge lift with defenseman
Shane Gostisbehere returning after a 10-game absence with a knee injury. The
main Flyers' scorers this season have been Sean Couturier (13 G, 33 A), Travis
Konecny (17 G, 27 A) and Jakub Voracek (11 G, 29 A) – look for them to be
crucial in this game.
While Carter Hart is still nursing that abdomen injury,
Brian Elliott has a 4-0-1 record. In fact, Elliott has two shutouts over the
last three games and only allowed a total of one goal in his last three wins. The
Devils will certainly struggle from time to time, and we believe this will be
another one of those situations.
NHL Betting Pick: Flyers Puck Line (+118)
The proof is in the puck-line spread, giving the Flyers a
more-than realistic chance to win this game by two goals or more. We can spout
off the list of Devils' heartaches but that last game against the Canadiens
pretty much sums up where this team is at mentally right now. It's tough for a
team to comeback from blowing a three-goal. And it's not the first time New
Jersey has done that this season. Hence, the Devils being the third-worst team
in the NHL.
Los Angeles Kings at New York Islanders
7:00 p.m. EST
Barclays Center – Brooklyn, NY
LAD | Money Line: +160 | Puck Line: -165
– at –
NYI | Money Line: -186 | Puck Line: +138
Total: 5.5 goals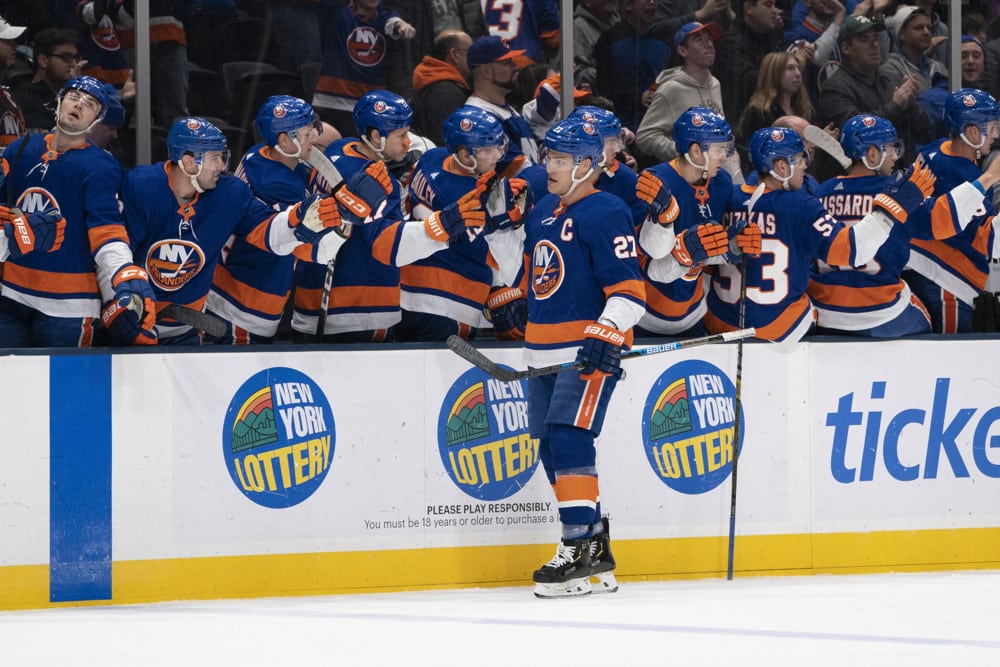 We've got another matchup involving a bad team, as the Los
Angeles Kings travel to Brooklyn for a meeting with the New York Islanders. Both
of these teams have not played well of late, but at least one of them isn't
completely lost. Our betting pick is for the Islanders to win this game
outright. Let's look at some factors as to why the home team will get the W.
NHL Betting Line: Kings at Islanders
When looking at the Islanders' moneyline totals, we're not
seeing them numbers this high. Right before the All-Star break, they were
favored by -250 against the Red Wings (W 8-2) and -160 against the Rangers (L 3-2)
– the latter of those games they would have won had it not been for
unbelievable goaltending. Considering the Kings are basically walking through
the motions for the rest of the season, this money line shouldn't surprise
anyone.
Kings Betting Form
The Kings have the second-fewest goals per game (2.46) this season.
That's not a likely scenario for this matchup, considering the Islanders are
allowing the fifth-fewest goals per game (2.69) Those struggles for LA have
never been more present, as they've scored no more than two goals in four of
the last five games.
Jon Quick could get the start in net but he has gone 0-5-1
over the last six games. There has been some talk of Jack Campbell maybe
getting some starts as the Kings play out the string. However, no such word of
when that'll be. If Campbell does end up making the start, that would be even
better news for the Islanders.
Islanders Betting Form
The Islanders usually don't do a lot of scoring but that has
changed over the last few games. In fact, the Islanders have scored at least
three goals in four of their last five games – something that is basically
unheard of on Long Island. The usual suspects, Mathew Barzal (18 G, 26 A) and
Brock Nelson (21 G, 20 A), should be on the scoresheet this evening.
No word yet on who will be starting in net for the Islanders,
whether it'll be Thomas Greiss or Semyon Varlamov. Neither guy has been particularly
dominant of late, but whoever is in net should get themselves a nice-and-easy
win.
NHL Betting Pick: Islanders Money Line (-186)
New York had a couple of third-period scares in their last
two games, so look for them to take tonight's matchup more seriously. This is a
team that has some games in hand on its opponents a win would put them in a better
spot going forward in the playoffs. Just like the Devils, the Kings have a hard
time holding onto leads. In fact, LA has blown 10 games in which they were
leading in the third period. Look for the Islanders to not even need a comeback.