Parlay bets are a great way to switch up your sports betting and combine a few betting picks together to bump up your payout. In this article, we'll provide you with our top NHL parlay picks for 1/31/20. We study the odds, the betting lines, and the teams, and to give you our recommended parlay bets.
The following
two NHL parlay picks offer different payouts. Our low payout parlays
try to minimize risk and odds start near +200 or higher in an effort to double
our stake. Likewise, our medium and high payout parlays offer higher payouts
with higher odds, but higher odds mean a smaller chance of winning.
In other words,
are you after the big payout or more consistent wins?
Jump to: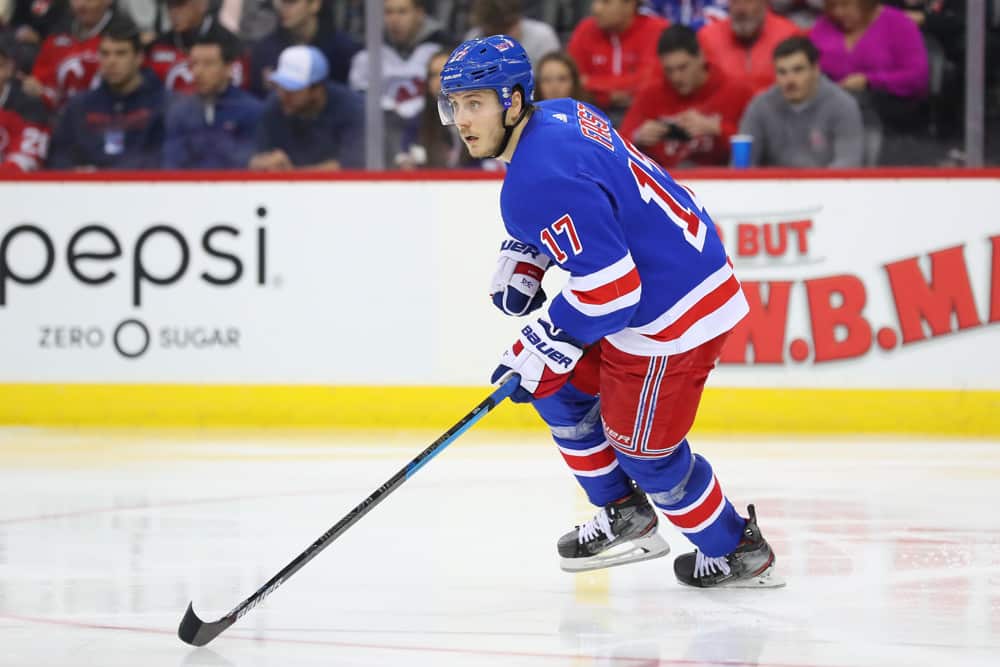 Low-Risk NHL Parlay Bet
Parlay Odds: +852

$20 risk: $190.43 payout
This NHL parlay bet focuses on winning your stake back and then some. This parlay is for the bettor who prefers low risk/low yield parlay bets. Remember the saying "slow and steady wins the race?" Well, this parlay bet won't set the world alight, but it's your best chance of beating the NJ sportsbooks.
7:00 p.m. EST – Detroit Red
Wings at New York Rangers -1.5 (+143)
The Rangers get a crack at the NHL's worst team in a home game – something they could certainly use. In fact, this is the highest moneyline-favorite New York has been this season. When favored by -150 or more this season, the Rangers are 3-1, and all three of those wins saw them score five goals or more. Therefore, the Rangers winning by at least two goals is our strongest pick of the entire night. Book it!
7:30 p.m. EST – Washington
Capitals -1.5 (+128) at Ottawa Senators
The Capitals have the highest implied team
total (3.8) for goals scored this evening. And for good reason; this is a team
that has scored at least four goals in each of the last four games. Quite
simply, Washington is a very hot team while Ottawa has the fourth-fewest points
in the NHL. We're very confident in the Capitals winning this game by two goals
or more. This game has the highest total, at 6.5, and we're pretty sure Washington
will be the one tallying on most of that.
10:00 p.m. EST – Tampa Bay
Lightning -1.5 (+132) at Anaheim Ducks
The Lightning are hot, with 13 wins over the
last 16 games. If you don't know anything about this team, now is the time to
learn. Steven Stamkos is getting back on the good foot at the right moment and
Andrei Vasilevskiy has been great in goal. The Ducks have the fourth-fewest
points in the NHL and are just not right at the moment. Look for Tampa Bay to
get this one done convincingly.

Medium-Risk NHL Parlay Bet
Parlay Odds: +1090

$20 risk: $238.09 payout
This parlay bet focuses on winning your stake back and then some. This NHL parlay bet is for the bettor who prefers an evenly balanced payout/risk ratio. The bettor who wants a decent payout, but is not reckless with their parlay picks.
7:00 p.m. EST – Philadelphia
Flyers at Pittsburgh Penguins – Under 6 goals (-110)
The matchup between these two Keystone State
rivals is always a barnburner. Now, they'll be facing each other for the first
time in as many games – albeit, with a 10-day break thanks to the All-Star
Game. Nonetheless, we're going to take the under on six goals. Double-matchups,
as we like to call them, tend to lean towards more defensive battles – let's
not buck the trend.
Three of the last four Penguins' games have
gone under the total while five of the last seven Flyers' games have suffered
the same fate.
7:30 p.m. EST – Vegas Golden
Knights at Carolina Hurricanes – Under 6 goals (-110)
Surprisingly, we saw the total drop from 6 to
5.5 goals. In all honesty, we could have not seen this one coming. After all,
these are two of the more sneaky offenses in the NHL. Nonetheless, Vegas (the bookmakers,
not the team) has spoken. In a truly awkward scenario, Golden Knights goalie
Marc-Andre Fleury will be suspended for one game because of skipping the
All-Star Game – bravo, NHL! Malcolm Subban will get the start, and he's fully
capable of keeping the scoring to a minimum. It's also worth noting that teams
tend to step up defensively when their back-up goalie is net. The money is
going towards the under, and sometimes it's just best not to question that sort
of thing.
8:00 p.m. EST – Boston Bruins
(ML: -152) at Winnipeg Jets
A lot of totals have gone under in Bruins' games – nine of the last 12 doing so. The Jets lost six of their last seven games before the All-Star break, so the defense will certainly be a priority for that team. Boston is also allowing the second-fewest goals per game (2.51) this season and we don't see any of that changing. Let's take the Bruins on the money line and keep it simple.
9:00 p.m. EST – St. Louis
Blues at Edmonton Oilers – Over 6 goals (-110)
Each of the last 13 Oilers' games had a total
of at least five goals scored – 11 of those even went for six or more. Luckily,
seven of the last 10 Blues' games have done the same. Since St. Louis is on a
West-Coast road trip, we'll lend some optimism to believing their defense won't
be that great in this matchup. After all, the Oilers are the home team and pushing
the offensive tempo will certainly happen. As we mentioned at the top, Edmonton
games have been seeing plenty of goals lately – the over has gone 4-1-1 in
those matchups.