Looking for the best NHL
Picks? In this article, we'll give you our top NHL picks today for two
games on Thursday, February 20, 2020. These matchups include the Philadelphia
Flyers at Columbus Blue Jackets & San Jose Sharks at New Jersey Devils.
Our NHL Picks will offer you the hockey bets that offer the
best value to beat the New Jersey sportsbooks.
---
Philadelphia Flyers at Columbus Blue Jackets
PHI | Money Line:
+106 | Puck Line (+1.5): -250

CBJ | Money Line: -124 | Puck Line (-1.5): +205

Total: 5.5 Goals | O: -108 | U: -113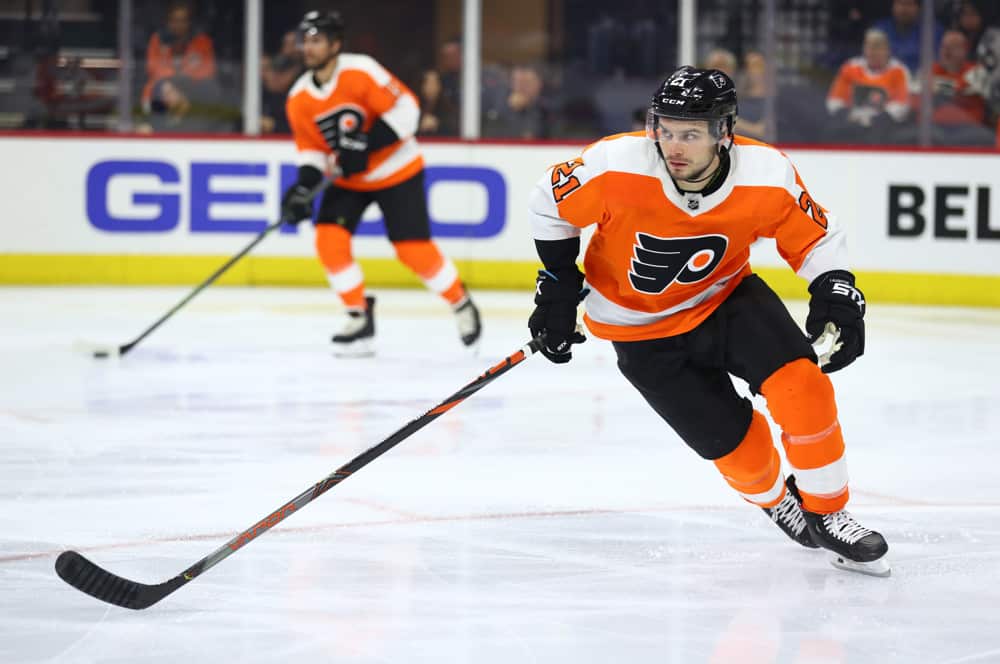 7:00 p.m. EST
Nationwide Arena – Columbus, OH
The Philadelphia Flyers and Columbus Blue Jackets will
conclude their season series tonight. These two teams just met on Tuesday, with
the Flyers winning 5-1; Philly has now won all three meetings with Columbus.
However, we believe there's a reason to see a different result tonight. Our hockey
betting pick is for the Blue Jackets to get the win on the money line. Let's
look at some factors that'll have the home team being victorious.
NHL Betting Lines: Flyers at Blue Jackets
On Tuesday, the Flyers were -155 favorites on the money line
and rolled to an easy victory. Now, we're seeing the Blue Jackets as favorites?
It does make sense, considering most of these home-and-home series end up with
one team taking a game each. This is certainly a big swing in the money-line
numbers, and we believe that's a very telling sign for a Columbus victory
tonight.
Flyers Betting Form
The Flyers will be dealing with an incredibly desperate Blue
Jackets team tonight. Since they've gotten three wins against Columbus, there's
a good chance that Philly coasts in this game. That can lead to some trouble
spots, and make them think they're too good for their opponents. In fact, the
money-line number in this matchup is indicating that.
It would not surprise us to see Brian Elliott get the start
in net. He hasn't played in a little more than a week now that Carter Hart is
healthy again. Since Hart has returned, he's posted a 3-1 record in four games;
for our sake, let's hope it's Elliott in net tonight. After all, Elliott has
allowed exactly four goals in three of his last five starts.
Blue Jackets Betting Form
The Blue Jackets have lost six straight games and there's no
better time than the present to break this losing streak. Not that it's giving
us any confidence in Columbus, but this is an offense that has scored exactly one
goal in four of the games during the losing streak. If you're someone who
believes in teams being "due," this is certainly one of those times to believe
in that narrative. Hopefully, coming back home will give the Blue Jackets some
confidence.
Rookie goaltender Elvis Merzlikins had some bad luck during
the six-game losing streak, but Tuesday's loss was his worst performance in a
while. He was even benched early in the third period, and that's not exactly
something that happens often. Look for Merzlikins to have a nice bounce-back
performance and lead his team to victory.
NHL Betting Pick: Blue Jackets Money Line (-124)
There are not a lot of reasons to be optimistic about the
Blue Jackets. In fact, there's really only the revenge factor that is working
in their favor. Sometimes, things have a funny way of working out. Merzlikins
is an excellent goaltender, and getting benched usually brings out the best in
someone the next time out. We wouldn't be surprised if the rookie comes out tonight
and notches a shutout.
---
San Jose Sharks at New Jersey Devils
SJ | Money Line:
+102 | Puck Line (+1.5): -265

NJ | Money Line: -118 | Puck Line (-1.5): +215

Total: 6 Goals | O: -107 | U: -114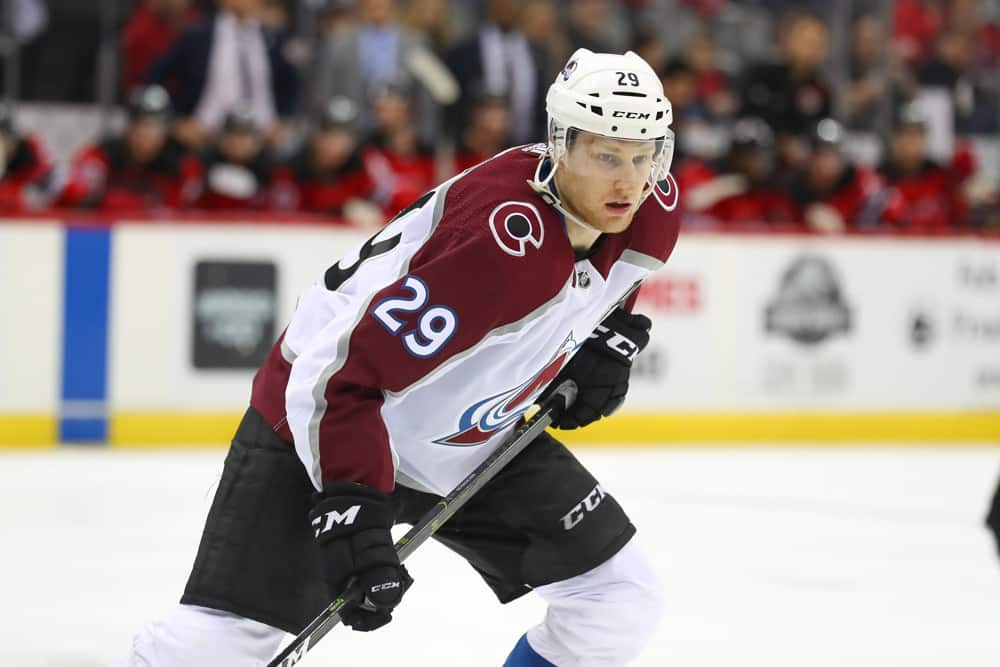 7:00 p.m. EST
Prudential Center – Newark, NJ
Two teams that have faded playoff aspiration battle tonight,
as the San Jose Sharks face the New Jersey Devils. Both teams are undergoing
makeovers before Monday's trade deadline, so this won't be an easy game to handicap.
Nonetheless, our hockey betting pick here is for the total to go under six goals.
Let's look at some more factors to see why we'll have a low-scoring affair.
NHL Betting Lines: Sharks at Devils
The trade rumors are certainly taking a toll on both of these teams and everyone's minds are all over the place. However, the two goaltenders aren't going anywhere and they should be on the top of their game. When the Devils are favored in games, you know something is up. In fact, all but one of their six wins when favored has gone under the total.
Sharks Betting Form
The Sharks open a four-game East Coast road trip and even had two full days off before tonight's game. As we mentioned with the trade rumors, they really take a toll on teams. This is more so offensively, rather than it is defensively. It's no coincidence that three of the last four Sharks' games have gone under the total.
Martin Jones will get the start for San Jose, and he's
coming off his best start of the season – a 39-save shutout in Minnesota. Prior
to that last game, Jones had some really bad games but more than a few good
ones before that. Jersey's offense was atrocious in the last game, putting up
only 17 shots in St. Louis. Jones should be in good hands defensively tonight.
Devils Betting Form
With the playoffs out of reach, the Devils are nowhere near done making deals. This is certainly not good for the psyche of the team, and it showed in their last game. It'll be interesting to see if New Jersey will hold some of its players out in order to keep them healthy for future deals.
MacKenzie Blackwood will likely be back between the pipes after
getting a breather last game. If we learned anything from that game, it's that
this team is almost always going to give up a ton of shots. Luckily, Blackwood
is a guy that can handle that type of workload. In fact, Blackwood has only
allowed a total of four goals over the last four games – two of them being
shutouts.
NHL Betting Pick: Under 6 Goals (-114)
We're sorry to do this to you, Mr. Blackwood. But we're
putting this under all on your shoulders. This kid has been fantastic since the
All-Star break and we don't see anything changing just yet. The reason we're
not going with the Devils outright is because of their offense. Taking the
under just seems like the more logical play here.