Looking for the best NHL
Picks? In this article, we'll give you our top NHL picks today for two
games on Friday, February 21, 2020. These matchups include the New York Rangers
at Carolina Hurricanes & Detroit Red Wings at New York Islanders.
Our NHL Picks will offer you the hockey bets that offer the
best value to beat the New Jersey sportsbooks.
---
New York Rangers at Carolina Hurricanes
NYR | Money Line:
+148 | Puck Line (+1.5): -180

– at –

CAR | Money Line: -175 | Puck Line (-1.5): +150

Total: 6 Goals | O: -115 | U: -105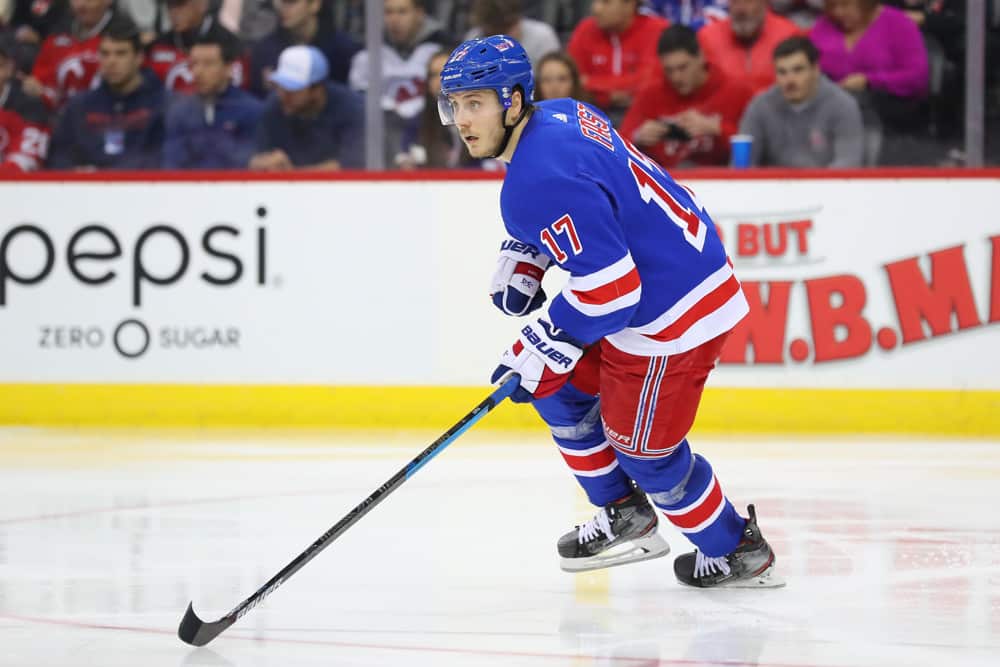 7:00 p.m. EST
PNC Arena – Raleigh, NC
The New York Rangers will be looking for the season-series
sweep when they travel to face the Carolina Hurricanes. New York has won the
three games this season by a combined score of 12-7. The first of our NHL
betting picks is for the Rangers to pull the "upset" and win outright on the
money line.
NHL Betting Lines: Rangers at Hurricanes
It's really comical that the Rangers are underdogs once again. Honestly, it's almost like the oddsmakers aren't even watching this team lately. New York has now won five straight games on the road. All of those wins against the Hurricanes came before the new calendar when the Rangers weren't even that great of a team. Now, that they're rocking and rolling, getting this much value on the money line is just too much to pass up on.
Rangers Betting Form
The Rangers have a couple of games in hand on teams ahead of them in the playoff race. It's very important that this team keeps playing hard in front of Monday's trade deadline. Chris Kreider is the big target for a lot of teams out there, and it almost seemed like a certainty that he'd be gone by now.
However, stacking all the wins up has the Rangers only six points away from that last Wild Card spot. The team that owns that final playoff spot is the Hurricanes.
Rookie goaltender Igor Shesterkin has been fantastic with a 7-1-0 record, 2.25 GAA and .939 save percentage since getting called up to the NHL. Folks, we're seeing a superstar in the making here. You can even tell the excitement that the Rangers get playing in front of this; not only from the record but just the level of excitement watching these games.
Hurricanes Betting Form
The Hurricanes really haven't had much consistency in the
win-loss department. However, seven of their last nine games have gone over the
total. That's not great to be getting into these run-and-gun matchups with the
Rangers, considering they do have the much better goalie.
Petr Mrazek is putting a stamp on being the Hurricanes
starter down the stretch. Although neither guy has been as good of a goalie as
Shesterkin, Carolina is getting by for the time being. Mrazek has done well
recently against two subpar opponents, stopping 63 of the last 66 shots he's
seen.
NHL Betting Pick: Rangers Money Line (+148)
With the Rangers on their hottest streak of the year, we've
got no doubt that they'll be on the winning side tonight. Shesterkin is playing
too damn well in net and New York is scoring plenty of goals to make sure he
doesn't get that second loss. If you get a chance to watch this game tonight,
make sure you do so. The Rangers are really playing some entertaining hockey at
the moment.
---
Detroit Red Wings at New York Islanders
DET | Money Line: +240 | Puck Line (+1.5): -115
– at –
NYI | Money Line: -286 | Puck Line (-1.5): -104
Total: 5.5 Goals | O: -103 | U: -120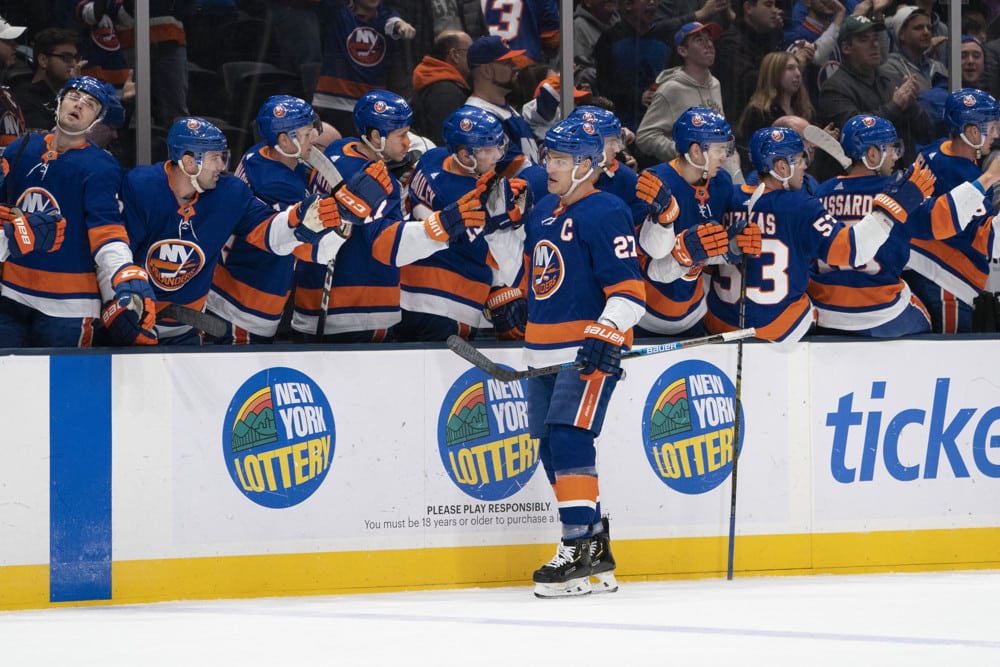 7:00 p.m. EST
Nassau Veterans Memorial Coliseum – Uniondale, LI
The Detroit Red Wings and New York Islanders will meet for
the third and final time this season. New York has outscored Detroit by a
combined total of 12-3 in the previous two meetings. We like the same result to
go down tonight, and that's why the second of our NHL betting picks is for the
Islanders to win on the puck line.
NHL Betting Lines: Red Wings at Islanders
This will be the highest money-line number of the season for
the Islanders at -286. When favored by at least -180 this season, New York is
5-1 with all five of those wins coming by two goals or more. It's also worth
noting the Islanders haven't allowed more than two goals in all but one of those
games. We had a similar situation the other night with the Blues playing poorly
and then coming home to shutout a lowly Devils team.
Red Wings Betting Form
As underdogs of +230 or more this season, the Red Wings are
1-12 – with 10 of those losses coming by two goals or more. Obviously, Detroit
has been a bad team all season, with a league-low 34 points. But it's worth
noting how much worse it has been on the road for this team. Away from Detroit,
the Red Wings have lost five straight and 14 of the last 15.
It doesn't really matter whether it's Jonathan Bernier or Jimmy Howard in the net. Aside from a couple of starts here and there, both guys are allowing three goals or more in most of these games. In fact, no other team is allowing more goals per game (3.71) this season.
Islanders Betting Form
The Islanders finally return home after a disastrous West
Coast road trip, where they went 0-4 and scored a total of only two goals. Getting
back home will certainly be a big boost for this team's ego, which has been
marred over the last few games.
This could be a chance for the Islanders to get Thomas Greiss
some time in net. Admittedly, he hasn't been great, with four straight starts
allowing three goals or more. However, this is certainly a chance for Greiss to
get back on the good foot. In addition to allowing the most goals in the NHL,
the Red Wings are also scoring the fewest goals per game (2.02) by far.
NHL Betting Pick: Islanders Puck Line -1.5 (-104)
The entire story is in the money-line and puck-line numbers.
As we mentioned earlier, this is the highest money-line number of the season
for the Islanders and they've performed well above expectations when favored by
at least -180. The Islanders desperately need a get-right opponent, and the Red
Wings are just the team to help them get a convincing win back on the board.