Looking for the best NHL
Picks today? In this article, we'll give you our top NHL picks for two
games on Friday, February 28, 2020. These matchups include the New York Rangers
at Philadelphia Flyers & Buffalo Sabres at Vegas Golden Knights.
Our NHL Picks will offer you the hockey bets that offer the
best value to beat the New Jersey sportsbooks.

---
New York Rangers at Philadelphia Flyers
NYR | Money Line:
+143 | Puck Line (+1.5): -180

– at –

PHI | Money Line: -165 | Puck Line (-1.5): +150

Total: 6 Goals (O: -115 | U: -106)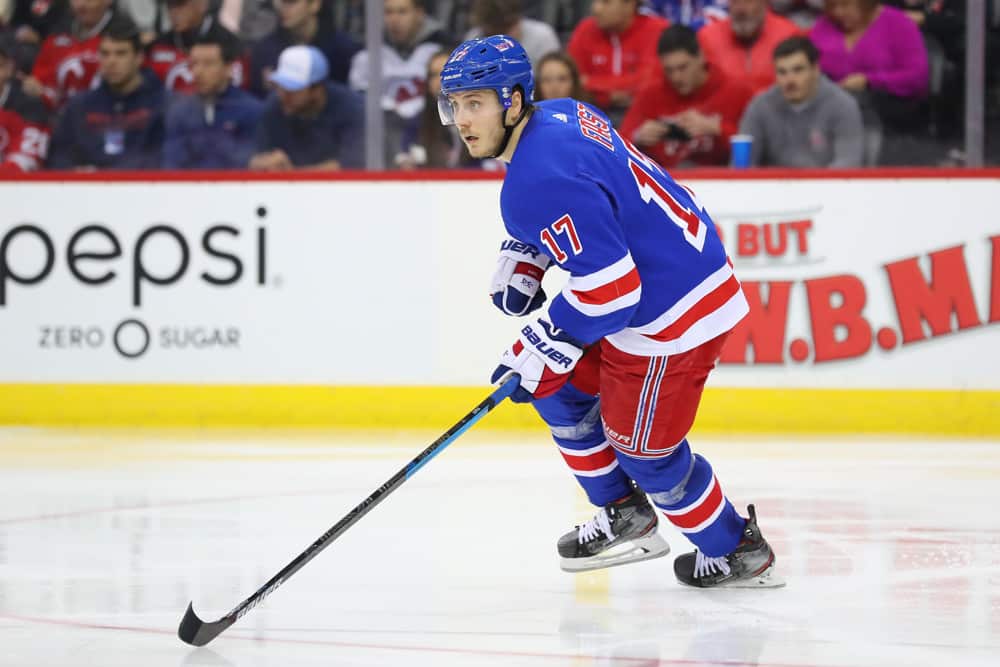 7:00 p.m. EST
Wells Fargo Center – Philadelphia, PA
A pair of hot teams collide, as the New York Rangers travel to
face the Philadelphia Flyers. Unfortunately, one team will have the travel/rest
advantage and that could ultimately lead to the victory. Because of that, the
first of our NHL betting picks is for the Flyers to cover the puck line.
NHL Betting Line: Rangers at Flyers
The Rangers will be playing their second game in as many
nights while the Flyers had a full two days of rest before tonight. That
advantage is huge, considering that New York has basically been gunning at 100
mph over the last month. Meanwhile, Philly is in a somewhat comfortable enough
position at getting into the playoffs. Not to mention, the Flyers play great
hockey at home this season – going 22-5-4. One of those wins came against the
Rangers back on Dec. 23 – a 5-1 drubbing it was.
Rangers Betting Form
The loss of Igor Shesterkin hasn't hurt this team just yet,
but the time is coming soon – more directly, tonight. Let's make no mistake
about it, Alexandar Georgiev is a fine goalie. In fact, he has stopped well
over 90 percent of shots over the last six starts. However, playing on
back-to-back nights certainly has its disadvantages. Georgiev will be facing a
Flyers team that has averaged four goals per game over their last four
contests.
As for the Rangers offense, this is typically the straw that
stirs the drink. Although, we're not expecting things to be as smooth. Philly
can really put opposing offenses into a funk with their gritty type of play. Not
to mention, New York's legs won't be as fresh on the second night of a back-to-back
set.
Flyers Betting Form
Carter Hart has already been confirmed as the Flyers goalie
tonight. He comes in riding a three-game winning streak with a 1.67 GAA and
.942 save percentage over that stretch. With their starting goalie back and
feeling comfortable in the swing of things, it's going to be a laborious task
for some of these teams coming into Philly trying to get the win – especially when
they're on the back-end of a back-to-back set. Hart has a 17-2-2 record and
1.65 GAA and .941 save percentage at home. Look for the Flyers to lock down
defensively and make things easier for their young netminder.
Philly is looking for its fifth straight win overall, and
the offense is a big reason for the success. Nearly everyone on this roster is
stepping up at the right time. In particular, it would be great for Claude
Giroux to have a really great stretch heading into the playoffs.
NHL Betting Pick: Flyers Puck Line -1.5 (+150)
Last night, the Rangers overcame a late 2-0 deficit to win
the game. However, if the Flyers wind up getting a lead like that, the Rangers
may not have the same fortune. It really is a matchup that could play in favor
of each side, but we do like the aspect of the Flyers getting more rest. They're
going to win this game by two goals or more.
---
Buffalo Sabres at Vegas Golden Knights
BUF | Money Line:
+225 | Puck Line (+1.5): -110

– at –

VGK | Money Line: -275 | Puck Line (-1.5): -108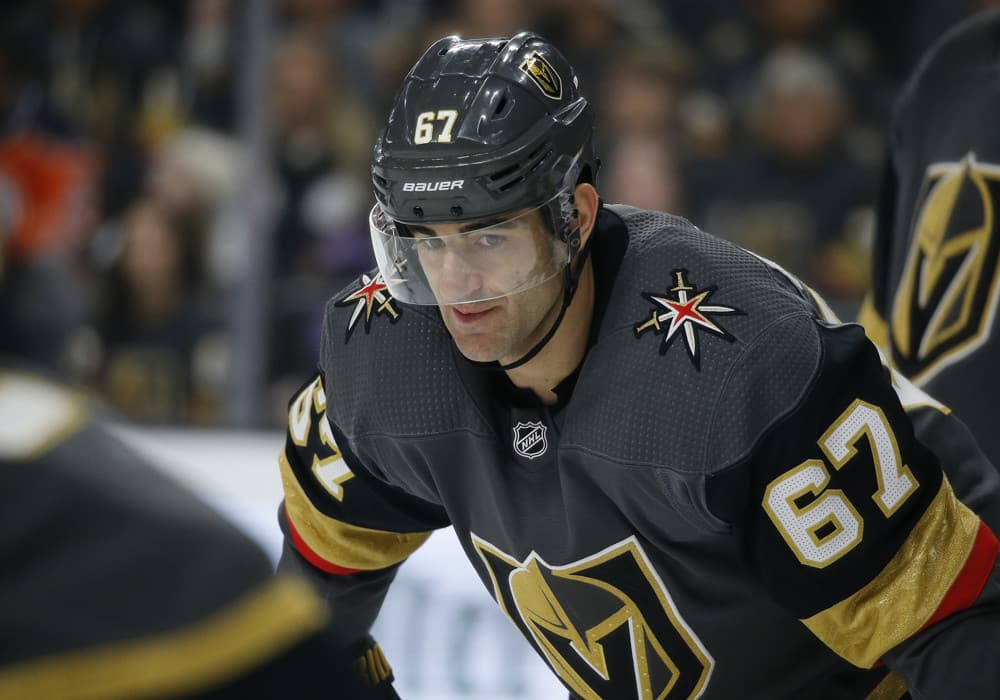 10:00 p.m. EST
T-Mobile Arena – Las Vegas, NV
The Vegas Golden Knights will put their seven-game winning
streak on the line tonight, as they host the Buffalo Sabres. This is a big game
for the franchise, which has basically risen from the dead after a tough start.
The last of our NHL betting picks is for the Golden Knights to win by two goals
or more and cover the puck line.
NHL Betting Line: Sabres at Golden Knights
It's rare to see a team not getting plus-money on the puck
line, but it's also very indicative as to where this game is going. Although
the Sabres have been playing well lately, we do see some of these Eastern
Conference teams unravel whenever they come out West. There's a chance that
could especially happen when teams come out to Sin City.
Sabres Betting Form
The Sabres have won five of their last seven games but did
drop the opener of this West Coast trip out in Colorado on Wednesday. While Buffalo
is still "mathematically" alive in the playoff race, the reality is that it'll
probably be on the outside looking in after 82 games.
Carter Hutton has already been declared the starter for
tonight's game. He's been solid with a 5-2 record over his last seven starts.
However, tonight's matchup in Vegas is one that hasn't gone well for most
goalies of late.
Golden Knights Betting Form
Making a coaching move has certainly helped the Golden
Knights a great deal. Since putting in Peter DeBoer, Vegas is now 11-3-2 after
replacing Gerard Gallant. In addition, the Golden Knights have made some solid
trades that'll have this streak possibly going until after tonight. This is a team
that is certainly good enough to win it all.
Marc Andre-Fleury has been magnificent for the Golden Knights
during this winning streak, winning five of the seven games and posting 1.60
GAA and .941 save percentage. In his last game, Fleury posted his NHL-leading
fifth shutout of the season and now has Vegas in front of the Pacific Division.
NHL Betting Pick: Golden Knights Puck Line -1.5 (-108)
The proof is in the spread tonight, as we're not even
getting plus-money on the puck line. Typically whenever we see that, we know
that a tail-kicking is on the horizon. Look for Vegas to score plenty of goals
early in this one and coast to the victory.