The NHL reboot officially begins bright and early on Saturday afternoon as it'll be the New York Rangers taking on the Carolina Hurricanes in Game 1 of the Eastern Conference Qualifying Round. This could work out very well for the underdog Rangers, who won all four meetings against the Hurricanes during the regular season. In those four meetings, New York outscored Carolina by the tally of 17-9.
The matchup of starting goaltenders will be Igor Shesterkin for the Rangers and Petr Mrazek for the Hurricanes. Shesterkin was injured before the NHL season went on hiatus, so the break was certainly much needed for his ailing ankle. Mrazek started to beat out James Reimer towards the end of the regular season and become the starting goalie.
New York Rangers at Carolina Hurricanes
East Qualifying – Game 1
12:00 p.m. EST (Watch: NBCSN)
Starting Goalies
NYR: Igor Shesterkin (10-2-0, 2.52 GAA/.932 SV%)
CAR: Petr Mrazek (21-16-2, 2.69 GAA/.905 SV%)
Odds & Betting lines ("Sportsbook")
Total: 6 goals | Over: +100 | Under: -120
NYR | Moneyline: +110 | Puck Line (+1.5): -220
CAR | Moneyline: -130 | Puck Line (-1.5): +190
Injury List
NYR: Matt Staal -D (DTD)
CAR: Martin Necas -C (DTD), Dougie Hamilton -D (O), Brett Pesce -D (IR)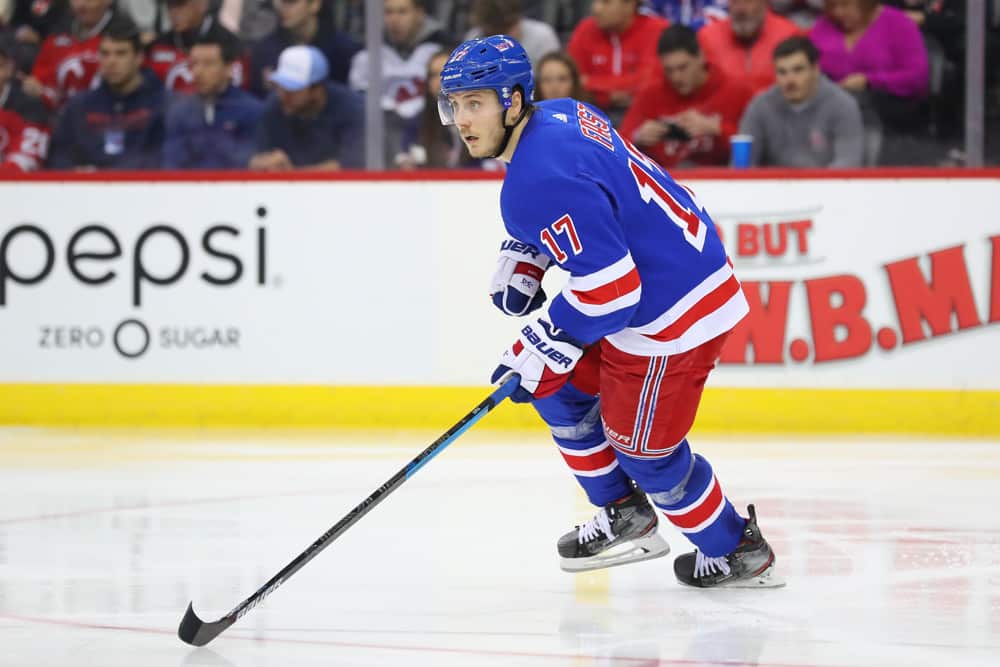 Interesting Stats
Rangers' Dominance vs. Hurricanes
The 4-0 record and 17-9 aggregate score are solid indicators of success, and it's worth noting that only one of those games were decided by a single goal. I have a feeling that we'll see the Rangers as the favorite in some of these other games during the series, so let's jump on that plus-money situation while it's available.
Leading Scorers
Artemi Panarin is one of the NHL's three finalists for the MVP award, posting 32 goals and 63 assists for a total of 95 points – tied for third best in the league with David Pastrnak of the Boston Bruins.
Sebastian Aho was the leading man for the Hurricanes, with 38 goals and 28 assists to for a final tally of 66 points on the season.
Kreider Returns
Chris Kreider had an absolutely whacky end to the regular season. In the days and weeks leading up to the trade deadline, it looked like he would be on the move. However, there was a lack of fair-trading opportunities and the Rangers didn't fade away at the end of the season like most thought they would. In fact, the Rangers got better – and Kreider was a big reason why. During the regular season, he posted 24 goals and 21 assists for a total of 45 points. In late February, Kreider suffered a foot injury that held him out for the last six games and it looked like his season would be over. Luckily, the reboot happened and now he's as good as new.
Betting Picks
Rangers Moneyline (+110)
If I told you about a team that went 4-0 against an opponent, and actually wound up as a plus-money underdog, is that something you might be interested in? This has got to be the most incorrect pricing of any qualifying-round series, so let's take advantage of it. The Rangers are the better team, with much better goaltending, and their play on the road was fantastic before the league went on hiatus. In its last 12 games from Madison Square Garden before the break, New York had an outstanding 10-1-1 record. Obviously, road records are a good indicator of which team is going to succeed, so we'll take that in stride and know that it's the cherry on top for an already-great matchup.