As the final major of the year, the British Open will look to add more excitement since this tournament wasn't played in 2020 due to the COVID-19 pandemic. Shane Lowry was the last winner, back in 2019, as he won by a convincing six-stroke advantage en route to a final score of -15.
In today's article, I'll give you some of the best British Open DFS Picks from the best fantasy sports sites, like DraftKings and PrizePicks. Let's get to the content and see who will be the golfers making you some money this weekend.
British Open DFS Picks Lineup at DraftKings
---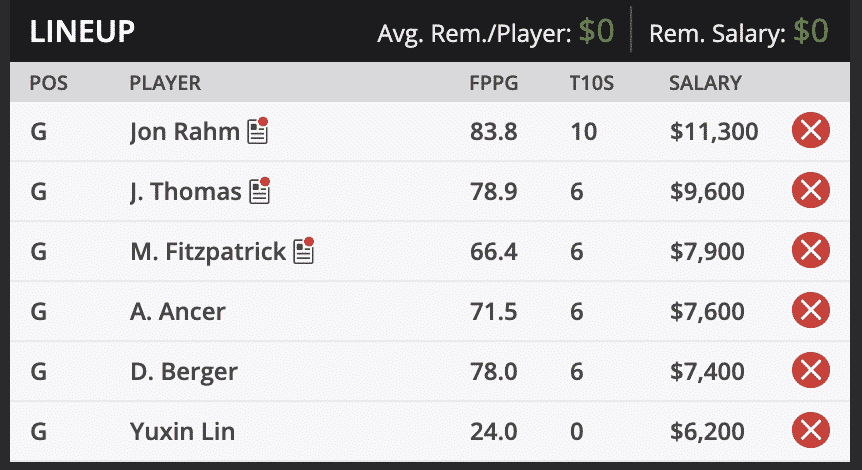 Jon Rahm has such favorable odds (+700) to win the British Open, so I certainly don't want to miss out on that. After all, he does have three Top-10 finishes in his last four outings. Justin Thomas has been regaining his form, as evidenced by an eighth-place finish at the Scottish Open last week. Matthew Fitzpatrick provides great value playing in his home country and does have two Top-10 finishes in his last three outings — that includes a second-place finish last week at the Scottish Open.
Abraham Ancer had a nice rest heading into the British Open, not having played in nearly a month. Although, he does have eight finishes of at least T-26 or better over the last 10 outings. In terms of value, Daniel Berger is way too cheap at $7400 — he did finish second at the US Open last month. As the best value on the slate, Yuxin Lin will be someone everyone keeps their eyes on; Lin is a 20-year-old lefty from China that is expected to have a long and successful PGA career.

British Open DFS Picks at PrizePicks
---
Power Play: Win Both for 3x Prize (Bet $20 to Win $60)
– Rory McIlroy – Over 3.0 Birdies
– Ricky Fowler – Under 2.5 Birdies
At PrizePicks, the rules are much different than DFS but very similar to prop betting. In this particular Power Play contest, we'll need to hit both of these props in order to get paid.
McIlroy is really popping up on radars this week, as he's from nearby in Northern Ireland. Surprisingly, he's the second-highest-priced golfer on DraftKings ($10,900), and you would think that lends itself to optimism in his performance. McIlroy has shown some promise recently, with a T-18 at the Memorial Tournament and a T-7 at the US Open. I believe a fast start on Thursday would go a long way in him playing a role in Sunday's finish.
To be honest, McIlroy and Fowler might be the two most overrated golfers on tour. However, for the latter, he has been notably bad for a while. Fowler is more successful on these courses with little weather conditions, and that's certainly not what he'll see this weekend. Everyone knows things get a little bit wild over there across the pond.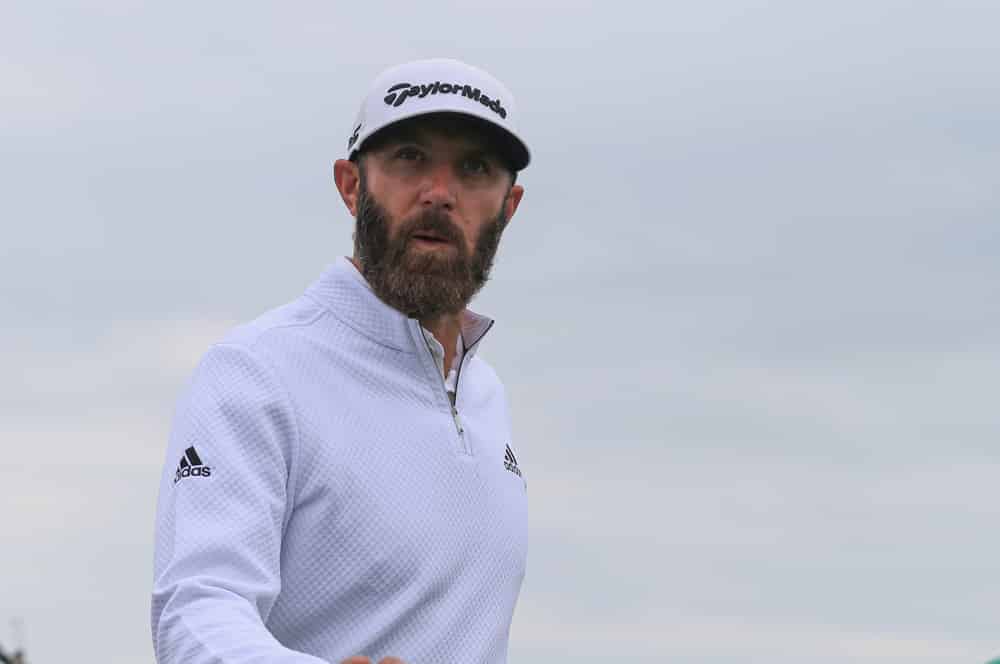 Power Play: Win All 3 for 5x Prize (Bet $20 to Win $100)
Brooks Koepka – Under 3.0 Birdies
Dustin Johnson – Under 3.0 Birdies
Jordan Spieth – Over 3.0 Birdies
In Koepka's last six first-rounds, he hasn't shot better than a 69. Now that I mention it, it does seem like Koepka makes those strong pushes later on in tournaments, rather than starting out hot. Speaking of slow starts, Johnson has gone for 70+ in eight of his last nine first-rounds. Does that mean I'm going to make it three-for-three on under with Spieth? Sorry, I can't do it. Spieth has some incredible first-round performances in recent memory, including a pair of 63s in two of his last five opening rounds. In addition, I do feel like Spieth's game is a little more suited for the conditions across the pond.
---