The Oakland Athletics had their nine-game winning streak snapped last night in a wild 10-9 loss to the Los Angeles Angels. All of the Angels' big guns – Mike Trout, Anthony Rendon and Shohei Ohtani – stepped up with homers in the win; Trout homered twice, including the eventual game-winner in the bottom of the eighth.
Tonight's pitching matchup is a very interesting one, as it'll be Mike Fiers going for Oakland and Dylan Bundy going for LA. Bundy has been absolutely phenomenal since leaving Baltimore, hurling a quality start in all three of his outings. In fact, Bundy's last outing went the distance, allowing only four hits and one run while striking out 10. Fiers, on the other hand, would love a reset to the season; he has allowed 18 hits and 10 runs while only striking out four over 16 innings.
Oakland Athletics at Los Angeles Angels
Angels Stadium of Anaheim – Anaheim, CA
9:40 p.m. EST (Watch: MLB Extra Innings)
Starting Pitchers
OAK: Mike Fiers – R (1-0, 5.63 ERA/1.31 WHIP this season)
LAA: Dylan Bundy – R (2-1, 2.08 ERA/0.60 WHIP this season)
Odds & Betting lines (bet365)
Total: 9 runs | Over: -110 | Under: -110
OAK | Moneyline: +140 | Run Line (+1.5): -150
LAA | Moneyline: -160 | Run Line (-1.5): +130
Injury List
OAK: Jordan Weems -RP (IL)
LAA: Cam Bedrosian -RP (IL), Andrelton Simmons -IF (IL)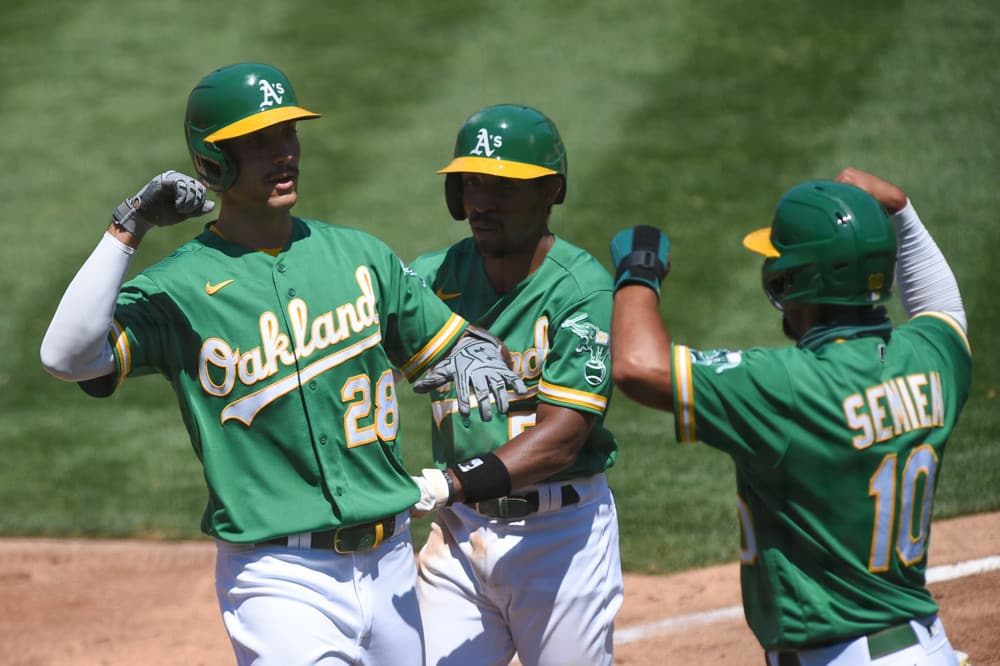 Game Notes
Where's the Money Going?
As of 1:45 p.m. EST today, here are the betting percentages:
– Moneyline: OAK, 62% of bets made | LAA, 60% of all money wagered
– Run Line: LAA, 62% of bets made | OAK, 65% of all money wagered
– Total: Over, 62% of bets made | Under, 73% of all money wagered
Fiers vs. Current Angels
At one point, Fiers had solid numbers against the Halos. However, just as we've seen in 2020, things can change on a moment's notice. There are three Angels that Fiers needs to pay close attention to:
– Mike Trout: 12-for-31, 4 doubles, 5 HR vs. Fiers
– Shohei Ohtani: 6-for-11, 1 BB vs. Fiers
– David Fletcher: 7-for-11, 1 BB vs. Fiers
Betting Picks
Angels Run Line (+130)
It's not much of a surprise that Bundy is flourishing under the tutelage of Joe Maddon, a coach known for being light-hearted and honest with his players. I have absolutely no idea what kind of coaching got in Baltimore, but the results speak for themselves. Bundy looks like a completely new man, with his fastball looking crisp and untouchable breaking balls mixed in.
The two team totals are going in vastly different directions tonight – OAK: -0.3, LAA: +0.3 – and that was already with the Angels having the TT advantage at 4.8 to 4.3. Let's take the Halos with full confidence and the much better pitcher on the mound tonight.