After yesterday's high-scoring affair, the Braves and Yankees complete their 2-game set in the Bronx. With eyes on allowing fewer Yankees to go yard, the Braves will send the young. Huascar Ynoa to the mound. In hopes of completing the short sweep, the Yankees will counter with veteran Masahiro Tanaka. Unlike AL East foe Boston, the Yankees have gotten off to a great start this year.
Here's what you need to know in anticipation of tonight's game.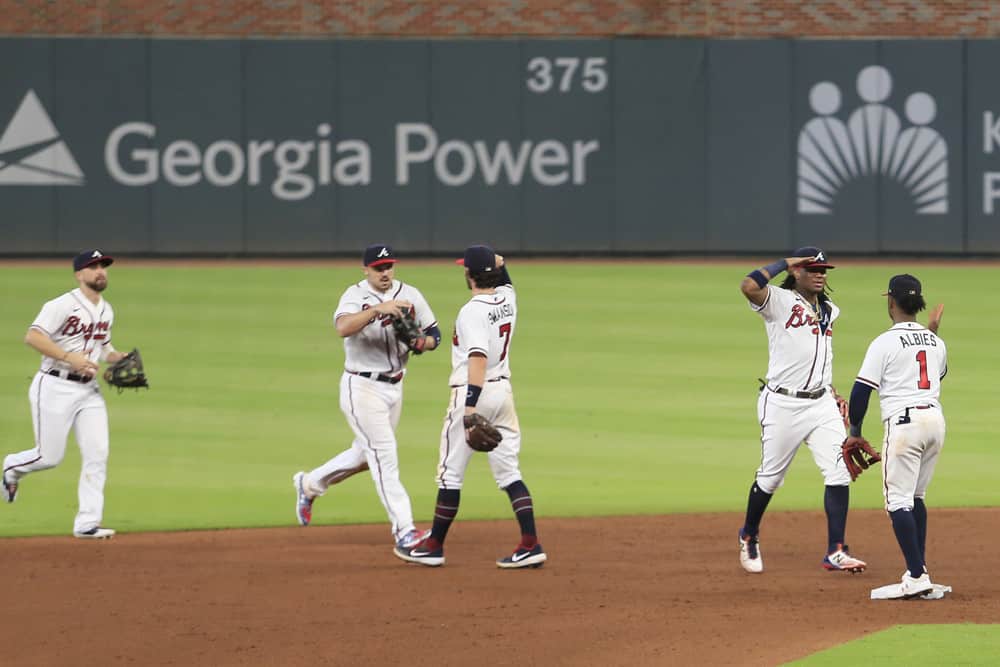 Atlanta Braves at New York Yankees
Yankee Stadium – Bronx, NY – 7:05 PM EST
Game Info/Starting Pitchers:
ATL: Huascar Ynoa – R (Last Season: 5.09 ERA, 97.1 IP–Across Minor League Levels A+ to AAA)
NYY: Masahiro Tanaka – R (Last Season: 4.45 ERA, 4.27 FIP, 182 IP)
Odds & Betting lines (DraftKings)
Total: 9.5 | Over: -107 | Under: -114
ATL | Moneyline: +175 | Run Line (+1.5): -108
NYY | Moneyline: -205 | Run Line (-1.5): -103
Interesting Stats
Three Pitches, Two Speeds
As a top-ten prospect in the Braves organization, Huascar Ynoa looks to have a promising future. In the present day, however, he seems vulnerable to some rookie struggles. Currently, Ynoa features three pitches–a fastball, a slider, and a changeup. Unfortunately for him, however, both the slider and changeup sit at 86 mph. Without many different speeds, it may be difficult to fool many Bronx Bombers tonight.
Throwing the Kitchen Sink
Although Masahiro Tanaka's early-2020 rejuvenation hasn't seen the return of his vaunted splitter, the rest of his deep arsenal has picked up the slack. Currently, Tanaka's fastball (39%) and slider (47%) boast elite swing-and-miss rates, helping the righty achieve an above-average 28% strikeout rate.
Paired with his miniscule 3.4% walk rate, Tanaka's control of the zone has afforded him a 93rd-percentile expected ERA.
Betting Picks
ATL ML (+175) and/or ATL +1.5 (-108)
With the Yankees' hot start, a bet against them may not initially seem wise to make. Based on the facts, however, it's worth going against the crowd here. For starters, MVP-winning slugger Giancarlo Stanton is now out for the foreseeable future. Plus, while Braves OF Ronald Acuna was scratched yesterday, there remains a strong chance that he is back in action today.
Furthermore, the Yankees don't seem to be very desperate for regular-season wins. With postseason odds above 99%, it makes no sense to push their players for an extra win here or there. Throughout the season, manager Aaron Boone has been very conservative with bullpen decisions and with batter rest. In fact, it was just yesterday that Aaron Judge was pulled in the 6th inning of a non-blowout game.
Overall, the Yankees' play-it-safe nature improves the Braves' odds by a few percentage points. That may not sound like much, but in tight betting markets, every advantage matters.