If it weren't for the COVID-19 pandemic, we'd be in full-on mode analyzing preseason game film and discussing our favorite sleeper picks for our upcoming fantasy football drafts. Instead, we're sitting here wondering if we're even going to have a 2020 NFL season. Knowing the way the NFL works, you can believe they're making every action possible in hopes of getting this season off on the right foot.
Despite all of that commotion, we need to be prepared in case the NFL season does kick off on time. In this article, we'll discuss the best value NFL Picks in the current spreads for Week 1 of the 2020 NFL season. All of these spreads come to you courtesy of DraftKings Sportsbook.
---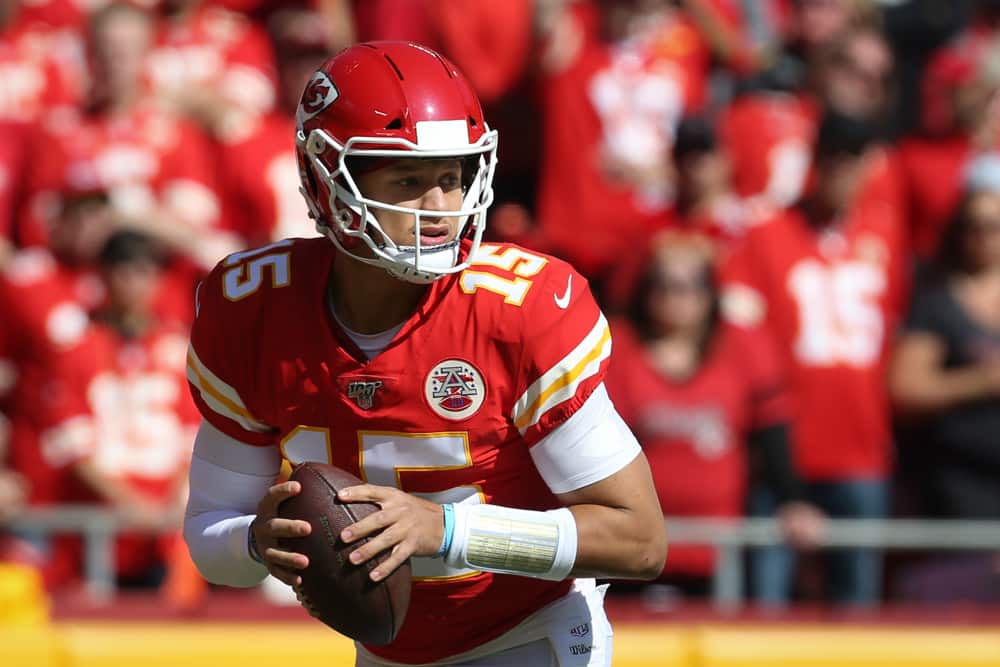 Kansas City Chiefs -10 (-110) vs. Houston Texans
I'm not playing games early on this NFL season, it's time to unload early on the defending Super Bowl champs. Quarterback Patrick Mahomes has the benefit of being familiar in head coach Andy Reid's system, bringing back some of the best skill players in wide receiver Tyreek Hill and tight end Travis Kelce.
On the other hand, yikes – Bill O'Brien. The Texans did not feel like they could do better so he's still there, and that's not a good thing. WR DeAndre Hopkins was dealt in the offseason for a package that included running back David Johnson. In addition, Houston landed WR Brandin Cooks in another trade from the Los Angeles Rams. It's not exactly a lot to work with for QB Deshaun Watson.
In summation, those moves are nothing more than a blip on the radar in the middle of the Atlantic Ocean. KC had that miraculous win in last year's playoffs, coming back from down 24-0 in the second quarter. After experiencing a setback like that, your hopes and dreams are crushed forever.
Since the lines opened, the spread has moved from -9.5 to 10. However, let's take that part out of the equation and put ourselves in a good position to cash in on the first game of the NFL season.
Get An Odds Boost on Chiefs
Users can find the market from the Rewards/Promotions page or navigate to 'DK Promotions' under 'A-Z Sports' and select the 'KC +101' market.
---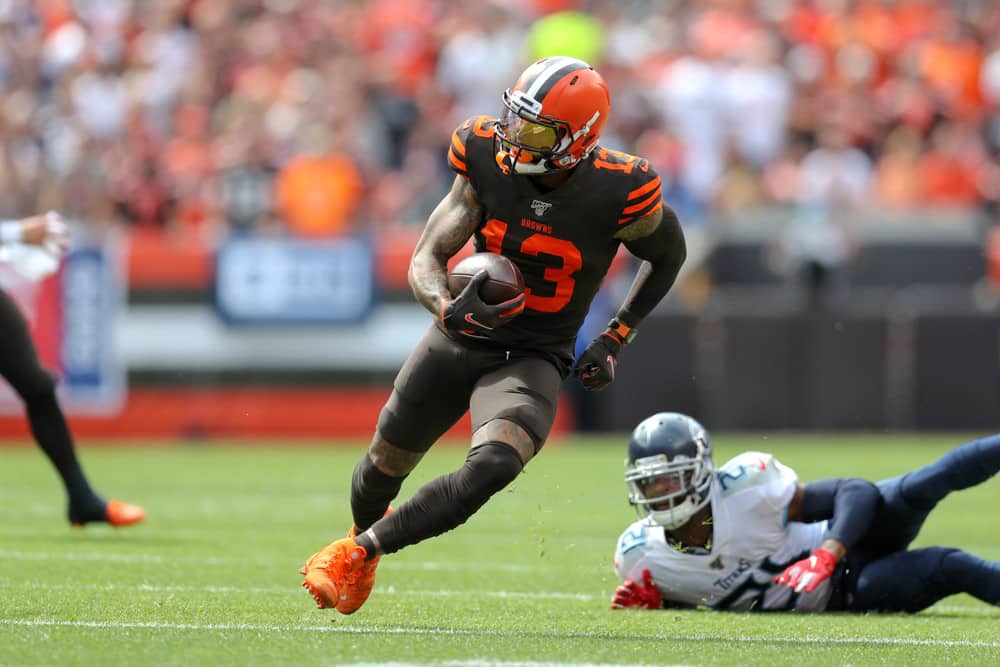 Cleveland Browns +7.5 (-110) at Baltimore Ravens
This is the classic battle of a team everyone is sour on against the team that everyone is already heralding Super Bowl champs – errr, along with the Kansas City Chiefs. Nevertheless, we just saw the Browns walk right into M&T Bank Stadium last season and defeat the Ravens on the strength of a barreling run game.
Nick Chubb finished the game with 165 yards and 3 TDs on the ground, and now he'll have Kareem Hunt in the mix as well. Not to mention, Cleveland offensive line is much better than last season after the additions of Jack Conklin in free agency and Jedrick Wills Jr. in the draft. That will give more than enough time for QB Baker Mayfield to get the ball to WRs Odell Beckham Jr. and Jarvis Landy.
Lamar Jackson is coming off an MVP season and disappointing playoff loss, so this isn't necessarily a scenario where I believe the Browns will beat the Ravens outright once again. However, 7.5 points is a special number you're getting here. I could see this being a close one-possession game coming down to the end, making that just right for this pick.
---
Best NFL Sportsbooks
---
Denver Broncos Moneyline (-130) vs. Tennessee Titans
I don't mind paying up a little more to just ensure we get ourselves the win. The Broncos are small 1.5-point favorites in this game, so we're just sprinkling a bit more on top. If there's anything we know, it's that playing ball in Denver is tough enough as it is – let alone playing your first game of the season there.
The Broncos have a real football team this year, with huge moves coming in the draft and free agency. Wide receivers Jerry Jeudy and KJ Hamler were a dream duo to get in this year's draft while running back Melvin Gordon decided to bring his talents to Denver via free agency. Drew Lock was a revelation at quarterback in 2019, giving them the most hope at the position since Peyton Manning won a Super Bowl and rode off into the sunset.
Tennessee will look to regain that momentum that saw them win playoff games at both New England and Baltimore in consecutive weeks. Of course, the Titans fell flat in Kansas City with a chance at the Super on the line. This is a team that can probably win the AFC South this year, with the Houston Texans losing their top wide receiver in Hopkins. QB Ryan Tannehill and RB Derrick Henry will look to prove all the money they made this offseason is well deserved.
This isn't as much of an indictment on the Titans as it is a superb home-field advantage for the Broncos. It seems like every year we see the home team emerge victorious in these Monday Night Football doubleheaders. I'm willing to bet we see this happen once again.