In a battle of closely-matched NL Central rivals, the Cubs and Brewers square off in Chicago. For the hometown Cubs, the rejuvenated Yu Darvish will take the mound. Meanwhile, the Brewers will respond with veteran lefty Brett Anderson.
Let's take a look at the best betting values for today's game.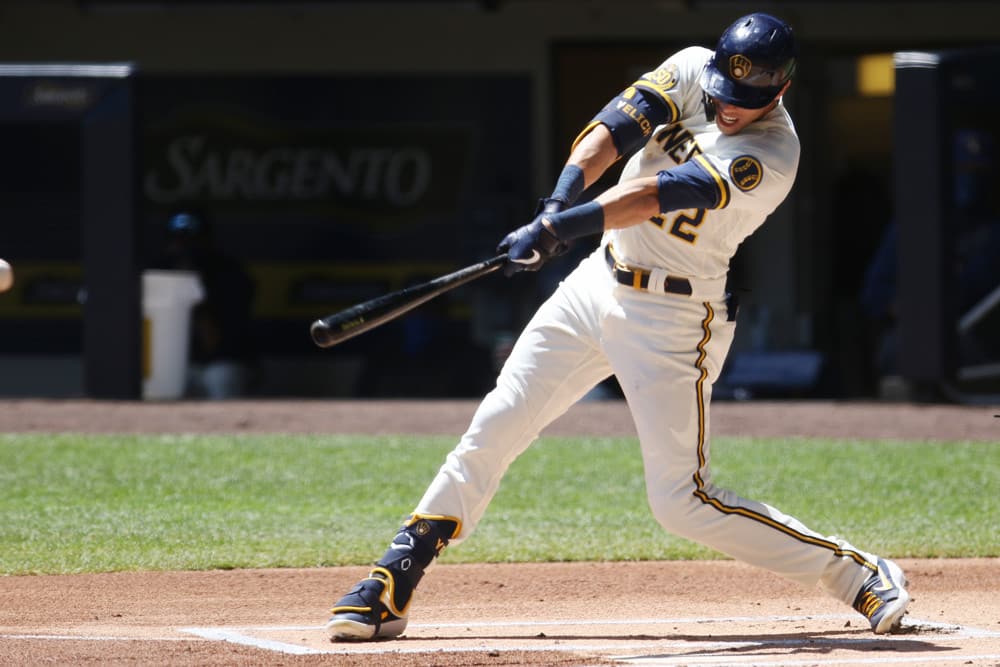 Milwaukee Brewers at Chicago Cubs
Wrigley Field, Chicago, IL – 7:15 PM EST
Game Info/Starting Pitchers:
MIL: Brett Anderson – L (Last Season: 3.89 ERA, 4.57 FIP, 2.0 WAR, 176 IP)
CHC: Yu Darvish – R (Last Season: 3.98 ERA, 4.18 FIP, 2.6 WAR, 178.2 IP)
Odds & Betting lines (DraftKings)
Total: 8 | Over: -110 | Under: -107
MIL | Moneyline: +160 | Run Line (+1.5): -132
CHC | Moneyline: -190 | Run Line (-1.5): +110
Game Notes
Peaking at 33?
After only a couple of starts, it's still too early to crown any pitcher as a completely new player. At the same time, however, we can start to get excited about hot starts.
With a 1.71 FIP and 0.8 WAR through 3 games, Yu Darvish is one of the hottest pitchers in baseball. Although he's already 33, it also seems as if Darvish has found the fountain of youth. If the season ended today (which, unfortunately, it could) Japanese import's fastball velocity, walk rate, and swinging-strike rate would all be career highs.
Although he's likely primed for some regression, it seems that an improved Darvish will remain. Enjoy the former Rangers ace while he's at his best.
Grounders and Prayers
On the Milwaukee side of the mound, things won't be as rosy tonight. With over 14 WAR over 12 seasons, Brett Anderson has undoubtedly had valuable. At age 32 with his worst-ever fastball, however, there may not be much left in the tank.
While his ground-ball rate of 59% since 2015 is nearly 15% above league average, Anderson's arm doesn't offer much else. To put it simply, a 12% strikeout rate won't cut it–especially when paired with a non-elite 6% walk rate.
A few timely double plays may get Anderson out of some jams, but the southpaw remains vulnerable to the big inning.
Betting Picks
MIL Over 3.5 Runs (+112)
I just finished telling you how great Darvish is, but it seems the market has already caught up–and then some. Simply put, it's too much of an overcorrection. Yes, Darvish has been great. And, yes, the Brewers offense has been struggling. Even with all that in mind, this line appears to expect relatively little of the Brewers.
Fortunately, 3.5 is a low enough total that it remains in reach even if Darvish pitches well for 5-6 innings. Led by the elite Christian Yelich, the Brewers lineup with positive odds on this total is +EV.
Over 8 Runs (-110)
While the Brewers offense is set up to beat expectations today, the Cubs still seem like the clear favorite at home. By that logic, it makes sense to chase the total over as well.
If the Brewers score over 3.5–let's say they reach 4–then the Cubs would simply need to win by 1 to reach the over. Plus, if we're content with the average offense against a good pitcher (MIL), it follows that the good offense against a bad pitcher (CHC) would have value, too. Better yet, if either team pulls away early, we'll get the benefit of appearances by mediocre relievers.