On Thursday night, the Padres and Dodgers complete their second series of the season. Thus far, the two California squads have split their season series 3-3. In hopes of breaking the tie, the Padres will send budding ace Chris Paddack to the mound. Meanwhile, the Dodgers will counter with the oft-injured but talented Julio Urias.
After finding the best betting values for the Brewers-Cubs game, let's do the same for these NL West foes.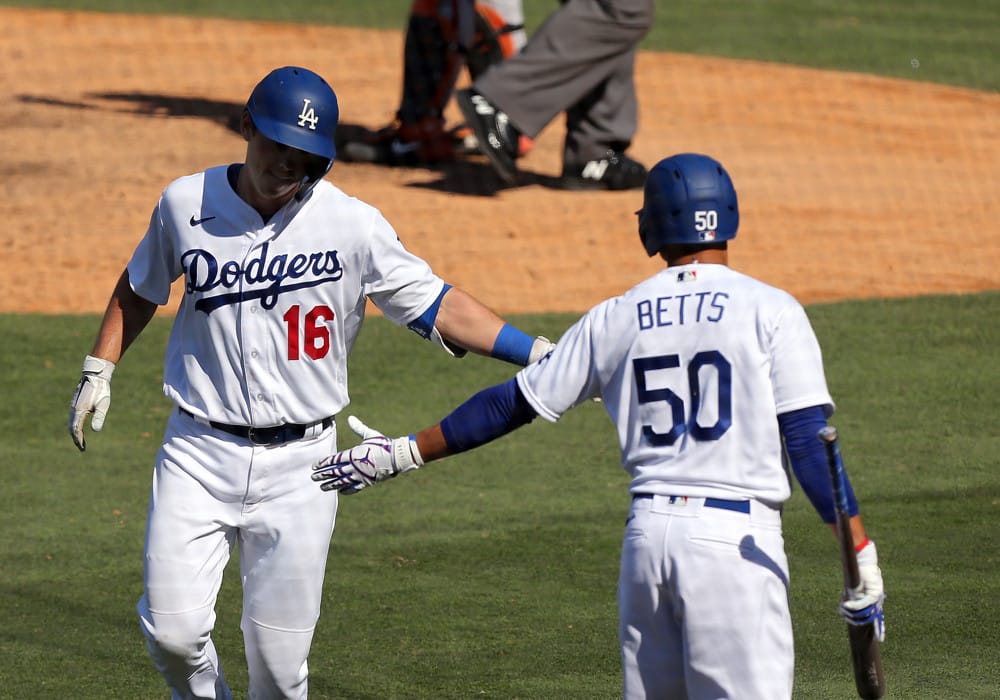 San Diego Padres at Los Angeles Dodgers
Dodger Stadium, Los Angeles, CA – 9:40 PM EST
Game Info/Starting Pitchers:
SDP: Chris Paddack – R (Last Season: 3.33 ERA, 3.95 FIP, 2.4 WAR, 140.2 IP)
LAD: Julio Urias – L (Last Season: 2.49 ERA, 3.43 FIP, 1.4 WAR, 79.2 IP)
Odds & Betting lines (DraftKings)
Total: 8.5 | Over: -110 | Under: -110
SDP | Moneyline: +123 | Run Line (+1.5): -175
LAD | Moneyline: -143 | Run Line (-1.5): +145
Interesting Stats
Paddack's Pitch Design
Although Chris Paddack had a promising rookie year in 2019, one of the knocks on his game was that he was only a two-pitch pitcher. Fortunately for him, his solid fastball and elite changeup were enough to successfully navigate over 140 innings last year, but Paddack knew improvements needed to be made.
This year, Paddack has introduced a revamped curveball, which is 1.2 mph faster yet breaks 4 inches more than its 2019 counterpart. For good measure, Paddack has also increased the horizontal break on his famed changeup by 2 inches and his fastball by 2.5 inches. He may not be a de-facto ace just yet, but these improvements have brought him even closer to that status.
Finally Starting Again
After a promising (age-19!) rookie season of 15 successful starts in 2016, injuries had limited Julio Urias to just 13 starts across the next three years. Now that he's fully healthy, Urias will get another chance to continue pitching every fifth day.
Now that he's out of the bullpen, it's unrealistic to assume that he'll maintain his 95.2 mph velocity from 2019, but his current 94.4 mph average is more than sufficient. As long he remains healthy, Urias still has a real shot at becoming an upper-echelon hurler in today's game.
Betting Picks
Padres Over 4 Runs (+102)
While Urias may have a bright future someday, he remains unestablished today. What we know now is that Chris Paddack is a good pitcher who may be even better in 2020. We also know that the Padres are one of the league's hottest offenses, led by superstar-in-making Fernando Tatis Jr.
Overall, the lines for this game are very tight, but the Padres' total may offer us value for a little longer before they become overvalued.