On Thursday night, the Brewers and Twins close out their series in Minneapolis. Tonight's installment of the matchup will feature two young rotation leaders in Minnesota's Jose Berrios versus Milwaukee's Brandon Woodruff.
With that in mind, let's take a look at the game's best betting values and MLB picks for the game.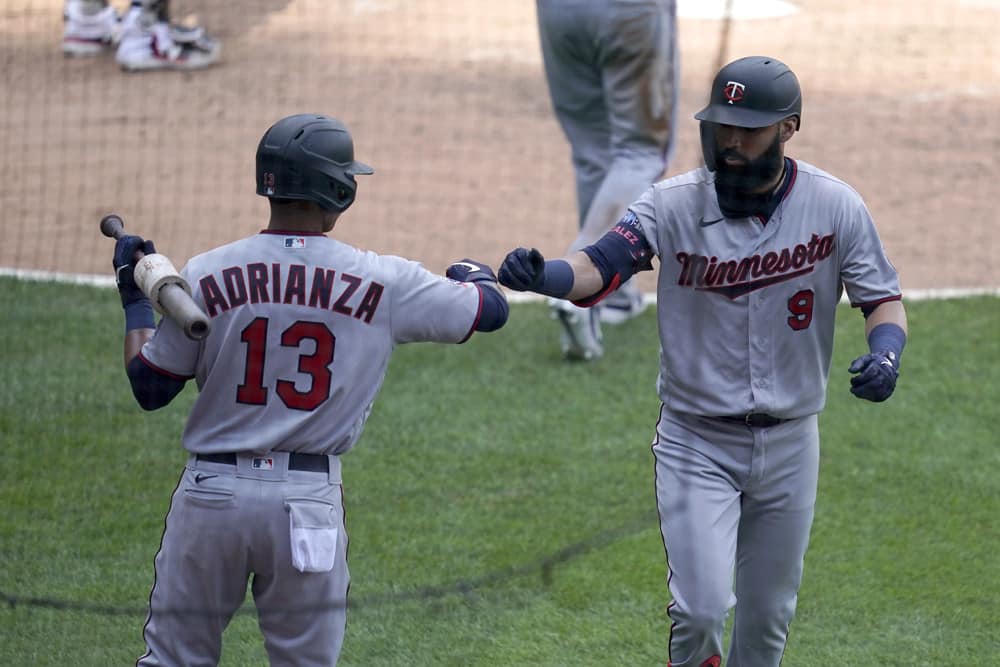 Milwaukee Brewers at Minnesota Twins
Target Field – Minneapolis, MN – 7:10 PM ET
Game Info/Starting Pitchers:
MIL: Brandon Woodruff – R (2020: 3.16 ERA, 3.26 FIP, 0.7 WAR, 25.2 IP)
MIN: Jose Berrios – R (2020: 5.92 ERA, 5.03 FIP, 0.1 WAR, 24.1 IP)
Odds & Betting lines (DraftKings)
Total: 8.5 | Over: -127 | Under: +105
MIL| Moneyline: +110 | Run Line (+1.5): -200
MIN | Moneyline: -115 | Run Line (-1.5): +165
Interesting Stats
No Shortage of Gas
As these two starting pitchers have matured, they have only gotten stronger. Want proof? Well, Jose Berrios' current velocity of 94.9 mph is a career-best and nearly 1.5 mph better than his 93.5 mark of 2019. Meanwhile, since his 2017 debut, Brandon Woodruff has increased his fastball velocity from 94.7 mph to 97.1 mph!
Accordingly, both pitchers have above-average strikeout rates for their careers–although Woodruff has a clear leg up over the past 2 years, 29% to 24%.
Betting Picks
MIN Moneyline (-110)
Although Woodruff may be the better starting pitcher, Minnesota remains the better team. As the home team with an explosive lineup and deep bullpen, -110 remains too soft a line for 16-9 club that won 101 games last year. Look for Minnesota to grab the 'W' for both the night and the series in one fell swoop.