In the latest installment of their AL West rivalry, the Mariners and Rangers will face off in Arlington. Although neither team has gotten off to the hottest start, expect a hotly contested interdivisional affair.
For Seattle, Taijuan Walker will look to continue his attempt at an MLB comeback. Meanwhile, journeyman Jordan Lyles hopes to impress the Rangers in his third start with the club.
Here's the lowdown on tonight's matchup.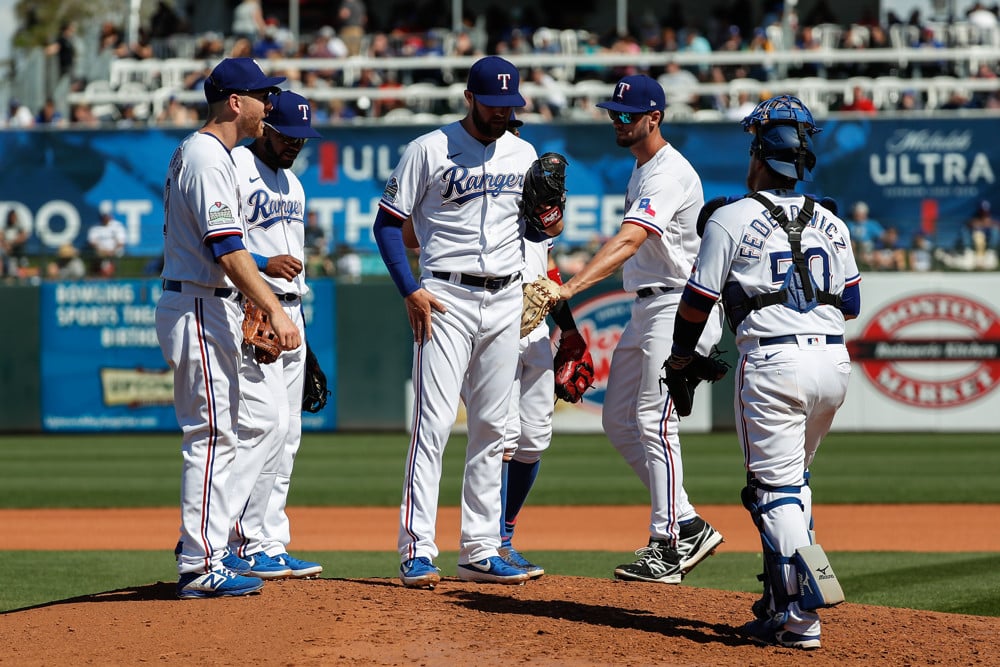 Seattle Mariners at Texas Rangers
Globe Life Park in Arlington – Arlington, TX – 9:05 PM EST
Game Info/Starting Pitchers:
SEA: Taijuan Walker – R (2017 Season: 3.49 ERA, 4.04 FIP, 2.5 WAR, 157.1 IP)
TEX: Jordan Lyles – R (Last Season: 4.15 ERA, 4.64 FIP, 1.6 WAR, 141 IP)
Odds & Betting lines (DraftKings)
Total: 9 | Over: -108 | Under: -113
SEA | Moneyline: +118 | Run Line (+1.5): -177
TEX | Moneyline: -113 | Run Line (-1.5): +148
Game Notes
Still Missing Something
After not compiling more than 13 MLB innings since 2017, Taijuan Walker has shown impressive tenacity to outlast his injuries. Unfortunately, however, he is currently somewhat of a shell of his former self.
Before the litany of injuries, Walker was a mediocre strikeout pitcher at best. Now with a slower fastball and without his 2017 curveball, Walker is struggling to approach even that modest level of production. Hopefully, it's just him knocking off the dust, but he can't succeed with a 7% swinging-strike rate.
Consistent But Limited
Throughout his career, Jordan Lyles has been the epitome of 'good enough.' In 921 career innings, the righty has amassed 6.1 WAR–essentially deeming him a 1-2 WAR pitcher every year. Without electric stuff or elite location skills, don't expect much more than 4-6 innings of average to below-average output from Lyles.
Betting Picks
SEA Over 4 Runs (-110)
Seattle doesn't have a very good offense, but it may not matter here. As highlighted, Jordan Lyles won't offer much more than a 4.5-5.00 ERA. While relievers outperform starters, the Rangers' bullpen isn't very good, either.
Better yet, the Rangers' new ballpark has been a hitter's best friend. According to RotoGrinders, Texas' new digs has increased overall offense by 22%! This is unsustainable, but it does indicate that the park is likely to be somewhat hitter-friendly.
When you put it all together, taking the over is a +EV bet. It's not for the faint of heart, but the Mariners are in a good position to score often today.