To finish their second series of the year, the Mets and Braves face off on Sunday in Atlanta. In hopes of their 4th win, the Mets will send out imposing southpaw David Peterson. As for the Braves, the young Kyle Wright will look for his first win of the young campaign.
New York Mets at Atlanta Braves
Truist Park, Atlanta, Georgia – 1:10 PM EST
Game Info/Starting Pitchers:
NYM: David Peterson – L (Last Season: 4.19 ERA, 3.19 FIP, 116 IP–AA Binghamton)
ATL: Kyle Wright – R (Last Season: 8.69 ERA, 6.16 FIP, -0.2 WAR, 19.2 IP)
Odds & Betting lines (DraftKings)
Total: 11 | Over: -113 | Under: -108
NYM | Moneyline: +102 | Run Line (+1.5): -195
ATL | Moneyline: -120 | Run Line (-1.5): +160
Injury List
NYM: C Rene Rivera, IF Jed Lowrie, IF Eduardo Nunez, OF Jake Marisnick, SP Marcus Stroman, SP Noah Syndergaard, SP Walker Lockett, RP Brad Brach, RP Robert Gsellman, RP Jared Hughes
ATL: SP Cole Hamels, RP Philip Pfeifer, RP Will Smith, RP Jeremy Walker, RP Jacob Webb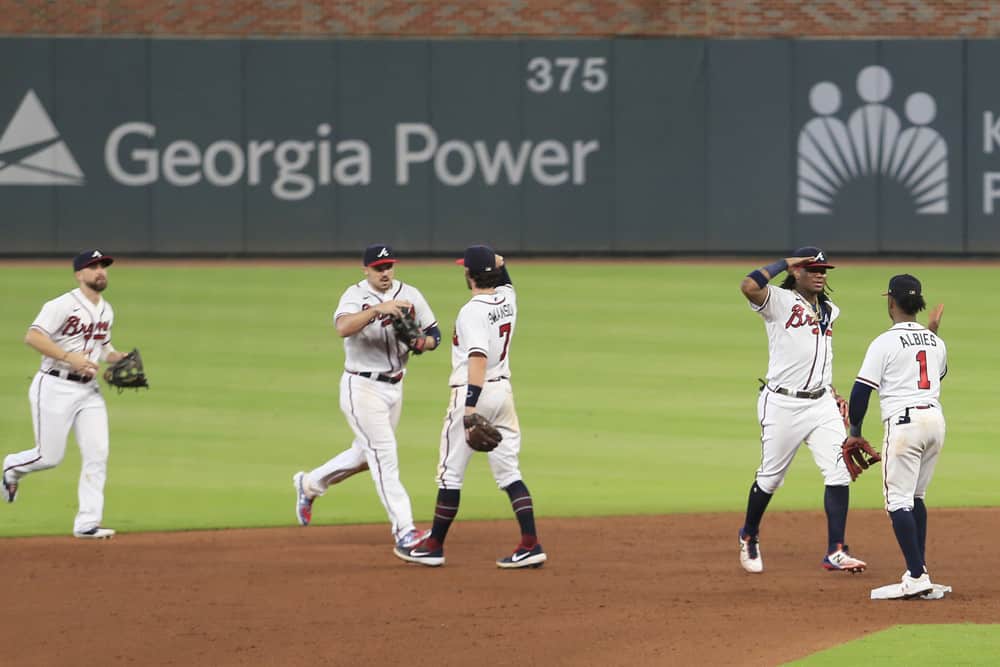 Interesting Stats
Holes In Their Bats?
After hitting like a top-6 offense in MLB last year, many expected more of the same for Atlanta in 2020. While they aren't far off from their bottom-line production thus far, they suddenly have become prone to the strikeout. Presently, the Braves' 30.3% K rate is the second-worst in the league. A larger sample size will help balance things out. Regardless, it is concerning that players like Ronald Acuna (45.9% K rate), Dansby Swanson (37.5%), and Austin Riley (30.8%) currently have such great issues making contact.
Battle of Unknowns
Although both Peterson and Wright seem like exciting prospects, we admittedly have little to assume early MLB success.
As for Peterson, the young Met's highest minor league experience came at AA. He was slightly above average across the board, but the performance doesn't suggest early MLB dominance.
For his part, Wright did pitch at the higher AAA level for a season. Unfortunately, however, the production was much more mediocre, which leaves him at on the same plane as Peterson. One or both may end up becoming great players, but don't expect much for now.
Betting Picks
NYM Under 5.5 (-118)
For the most part, this game has been well-handicapped as a matchup between unknowns on the mound. The sportsbooks seem to acknowledge that neither team will have much of an advantage with similar overall rosters.
Regardless, however, the Mets run line provides decent value. Even if both teams are projected to score a mean of 5-5.5 runs, AL teams such as the 2019 Athletics show us that the median value matters more. While scoring 5.19 runs per game, those Athletics only cleared 5 runs 37.5% of the time. As a close matchup, of course, this game is somewhat different, but the general premise remains. -118 (54%) provides us a decent margin with which to work.