Friday's MLB slate has all 30 teams on it once again, with every single game being played under the lights. If you're looking to catch some action on TV tonight, you can find the Milwaukee Brewers at Cincinnati Reds on FS1 and Seattle Mariners at San Diego Padres on ESPN+.
Last night, I had an even 1-1 split to keep my record at a similar 6-11 (-$495) position. Here are two more free MLB betting picks to get things going in the right direction.
---
Looking for a winner tonight? Get exclusive betting offers from the best MLB betting sites and get that winning feeling!
Table of contents
---
Baltimore Orioles (+185) at Washington Nationals (-150) – Total: 8.5
BAL: Jorge Lopez – R (1-4, 6.35 ERA/1.41 WHIP, 34 Ks in 34 IP)
WSH: Stephen Strasburg (0-1, 6.30 ERA/1.60 WHIP, 11 Ks in 10 IP)
The Orioles went 4-2 against the Nationals last season, so this will probably be more of a heated atmosphere than it already is. Both teams occupy the DMV area on I-295, residing 38 miles from one another. Fun fact: a lot of current Nationals fans either grew up or had generations before them rooting for the Orioles.
Strasburg takes the ball for Washington about five weeks after making his last start. It was a shoulder injury this time that caused the oft-injured righty to miss games. Strasburg had a case of two opposite starts in his only two outings this season, with a great one against Atlanta and a clobbering at St. Louis.
While Nationals' games have the lowest rate of going over the total (32.4%), this is a prime opportunity to break that trend. Lopez has been getting knocked around in most of his starts, as evidenced by the basic overall numbers. In addition, he has allowed eight HRs in 34 innings, so make sure you fire up those Nationals HR props tonight. Orioles' games have gone over the total in seven straight, so we can see their pitching has chipped in quite a bit. In fact, the opposition has scored at least six runs on Baltimore in each of its last six games.
Betting Pick: Over 8.5 runs (-110)
---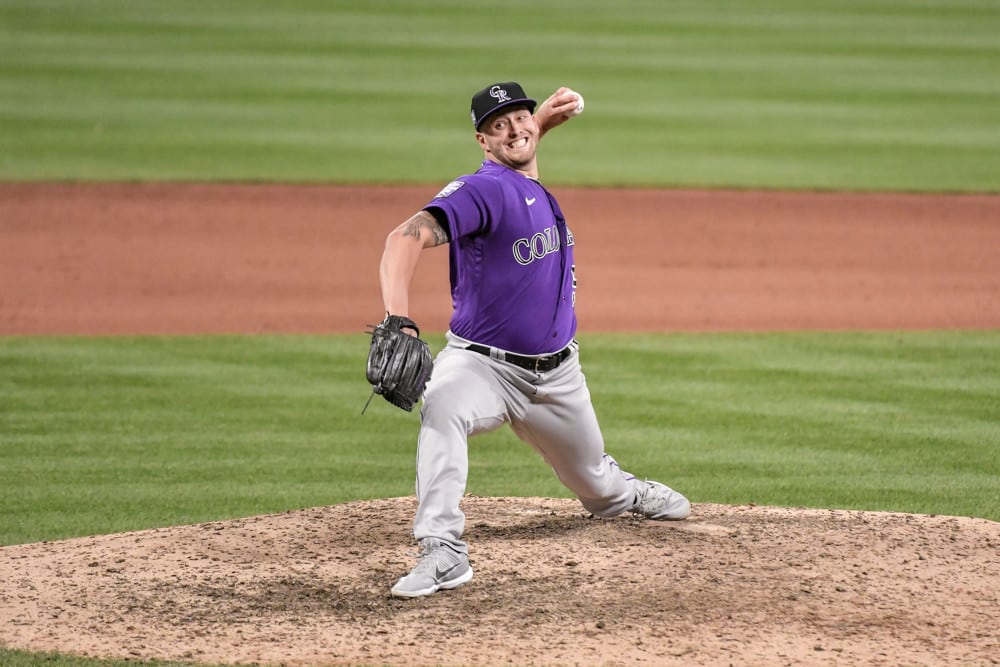 Arizona Diamondbacks (+130) at Colorado Rockies (-145) – Total: 11
ARZ: Seth Frankoff – R (0-0, 3.86 ERA/1.50 WHIP, 4 Ks in 4.2 IP)
COL: German Marquez – R (2-4, 5.56 ERA/1.68 WHIP, 48 Ks in 45.1 IP)
The two cellar-dwellers of the NL West get together for a matchup a mile above sea level. Arizona took three of the four games earlier this season, with three of the four going over the total. I believe we'll see yet another game get well into the double-digits.
Marquez gets the ball for Colorado, and this isn't where he's done his best work this season. At Coors Field, the righty owns a 6.07 ERA compared to 4.60 on the road, which really isn't getting it done either. David Peralta (15-for-38, 2 HR) and Eduardo Escobar (11-for-20, HR) lead the way for a Diamondbacks roster that owns collective .307/.547/.887 slash-numbers against German in 148 plate appearances.
On the other side, we've got a young Frankoff essentially getting thrown to the wolves. By the way, the "wolves" in this example represents Coors Field, not necessarily the Rockies. Nevertheless, Frankoff will have a time tough out there tonight. After all, he has allowed 13 hits/six walks and nine runs in 9 1/3 innings of MLB work. You don't need to be a mathematician to know this guy will have a short night.
Betting Pick: Over 11 runs (-110)
---