Thanks to MLB's 2020 regionalized schedule, the White Sox and Brewers do battle in another interleague matchup. Taking the mound for Milwaukee the hard-throwing Brandon Woodruff. To counter, the visiting White Sox will send in 2019 breakout star Lucas Giolito.
Chicago White Sox at Milwaukee Brewers
Miller Park – Milwaukee, WI – 8:10 PM EST
Game Info/Starting Pitchers:
CWS: Lucas Giolito – R (Last Season: 3.41 ERA, 3.43 FIP, 5.1 WAR, 176.2 IP)
MIL: Brandon Woodruff – R (Last Season: 3.62 ERA, 3.01 FIP, 3.3 WAR, 121.2 IP)
Odds & Betting lines (DraftKings)
Total: 8.5 | Over: -106 | Under: -115
CHW | Moneyline: +107 | Run Line (+1.5): -200
MIL | Moneyline: -124 | Run Line (-1.5): +165
Injury List
CWS: IF Tim Anderson, SP Reynaldo Lopez, RP Jimmy Lambert, RP Jose Ruiz
MIL: OF Ryan Braun, IF Luis Urias, RP Ray Black, RP Angel Perdomo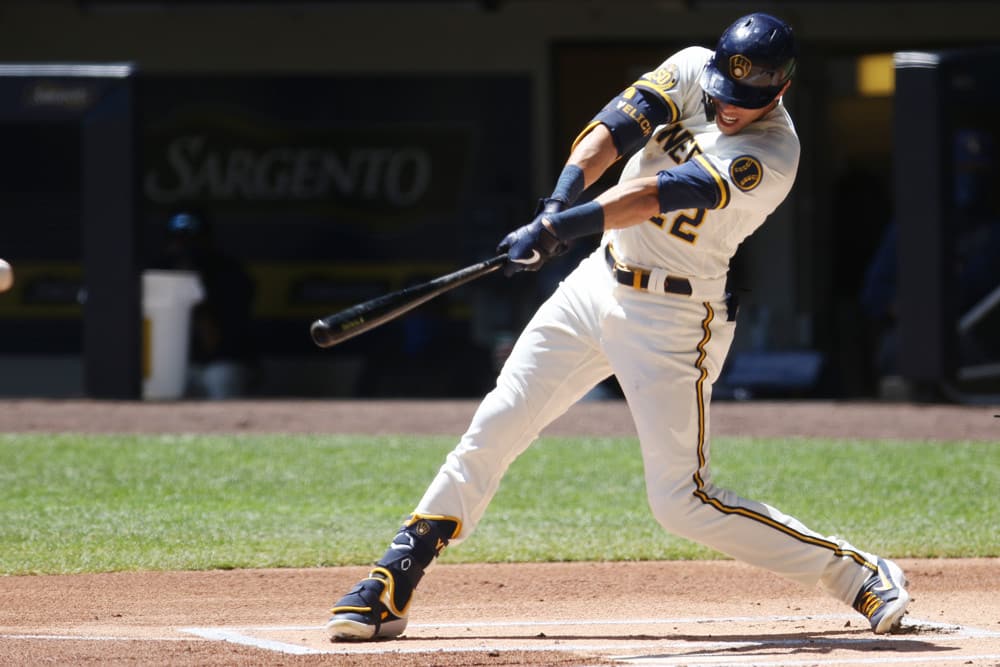 Interesting Stats
A Rocky Start?
After such a promising year in 2019, many – myself included – expected more of the same from Lucas Giolito in 2020. Unfortunately, he has seemed to stumble out of the gate, allowing 7 ER in his first two starts (9.2 IP).
While his velocity is down about 0.6 mph, however, there are many more signs which suggest that mere bad luck is the main culprit. Most encouraging of them is his 16.4% strikeout rate, which is better than his 2019 mark of 15%. As highlighted in today's Cubs preview, the swinging strike rate is a crucial underlying stat of which to keep track. Better yet, his 53.6% groundball rate would be the best of his career. If any books are low on Giolito, now would be the time to capitalize.
Underrated Ace
As noted above, Brandon Woodruff produced 3.3 WAR (wins above replacement in just 121.2 IP in 2019. If you scaled the production to Giolito's innings total, he would have accumulated 4.8 WAR–just 6% off Giolito's 5.1. Despite this, however, Woodruff is rarely talked about on the national stage.
With above-average walk and strikeout rates, the former 11th round pick has to stuff to succeed in MLB. Better yet, his velocity has improved from an impressive 96.7 mph in 2019 to a blazing 97.9 in 2020. As a result, Woodruff may be just as good or even better than Giolito right now!
Betting Picks
White Sox Over 3.5 Runs (-120)
It may sound odd to tout an over if I expect both pitchers to do well. This total, however, isn't in sync with the game's other lines (which are generally priced well). Even if you expect a below-average day from the White Sox (say about 4.5 runs), they're a good bet to score 4 or more 58% of the time (based on comparisons to similar offenses in 2019). -120 (about 55%) gives us a respectable cushion with which to work in this regard.