In this article, we'll provide you with our top MLB betting pick for Game 6 of the World Series between the Houston Astros and Washington Nationals. We study the betting lines, the teams, and the players to give you our recommended baseball betting picks to beat the New Jersey Sportsbooks.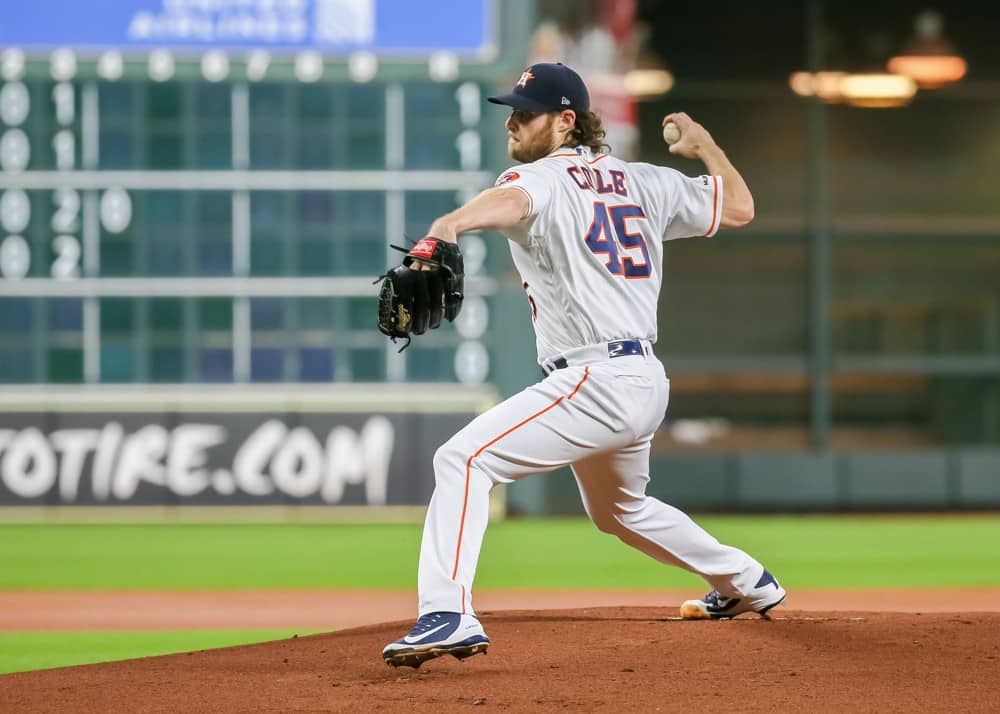 World Series Game 6: Washington Nationals at Houston Astros (ML: -170) – O/U: 7.5
Tuesday, October 29, 2019 – 8:07 p.m. EST

Game 6 Betting Pick: Under 7.5
Starting Pitchers
WSH: Stephen Strasburg – R (4-0, 1.93 ERA/0.97 WHIP)
HOU: Justin Verlander – R (1-3, 4.15 ERA/1.19 WHIP)
The title trophy will be in the building tonight as the Houston Astros host the Washington Nationals for Game 6 of the World Series. We've got another marquee pitching matchup that'll make this another classic game to tune in for. Our top betting pick is for the total to go under seven runs. Let's dive into the numbers to see why we're heading in this direction.
Game 6 Betting Lines Analysis: Nationals at Astros
The Astros have been heavily favored in four of the five games so far in the World Series. It's no surprise to see this higher of a number in the clincher at home. It is interesting that the public is more in favor of the Nationals, while 64 percent of all money wagered is on the Astros. In terms of the total, the public and sharps are right down the middle at 50/50.
Nationals Betting Form
Stephen Strasburg gets one more crack at the Astros, and his team certainly needs a shutdown performance. It has been an incredible postseason run for Strasburg thus far – one that has been the greatest of his career. In Game 2 of this series, he allowed only two early runs but that was it in his six-inning performance that got the Nationals the win. With the Astros' bats finally heating up, this is certainly the guy that the Nationals want on the mound.
Washington's bats went completely silent going back home. Tonight's matchup against Houston's starter seems like it could be a little more optimistic than ever, considering his recent struggles. Juan Soto, Anthony Rendon, and Trea Turner need to have big nights in order for this series to get to Game 7. Those guys are certainly capable of it.
Astros Betting Form
If the Astros want to raise the World Series trophy tonight, Justin Verlander will need to get back to his old self. The veteran right-hander got ripped for four runs in three of his last four starts, including Game 2 last week; in that outing, he allowed seven hits, three walks, and four runs over six innings. Prior to that start, Verlander was pitching well at home. However, now that we're in the postseason, things tend to change.
While Houston's offense got back on track in Washington, it didn't face one of the opposition's top-two pitchers. Now that Strasburg is back on the mound, you have to expect some of that power to take a back seat to smarter at-bats and trying to piece runs together. The Astros had it easy for most of the season and even the last three games, but tonight will be different.

World Series Game 6 Betting Pick: Under 7.5
It's certainly risky to trust the total going under with Verlander in his current form. However, he's a gamer that you have to place your faith in. On this stage, you have to throw away all the numbers and believe that he'll regain that dominant form that got the Astros home-field advantage throughout the playoffs in the first place. Meanwhile, Strasburg has been simply magnificent and he's the true reason why we're going with the under tonight.